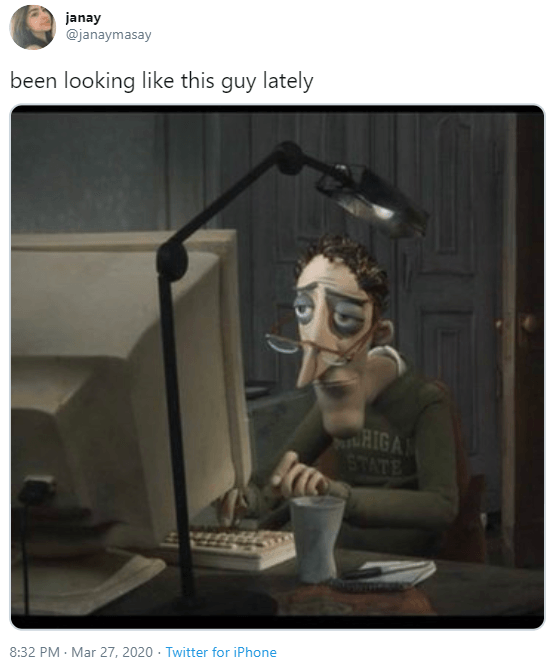 Charlie Jones behind the computer (Charlie Jones On The Computer) – meme with the character of the cartoon "Coraline in country nightmares" Charlie Jones, who sits in front of a computer.
Origin
The animated film "Coraline in country nightmares" was released in 2009. In one scene the main character Coraline enters the room where her father is sitting at the computer.
Videos from this episode was uploaded on YouTube on 10 October 2009. Excerpt waited over 10 years to become a meme.
[embedded content]
13 October 2018 user Tumblr has published the shot with Charlie Jones adding the caption: "Today I feel like a dad Coraline".
27 Mar 2020 wearer Twitter @janaymasay also compared himself to Charlie Jones.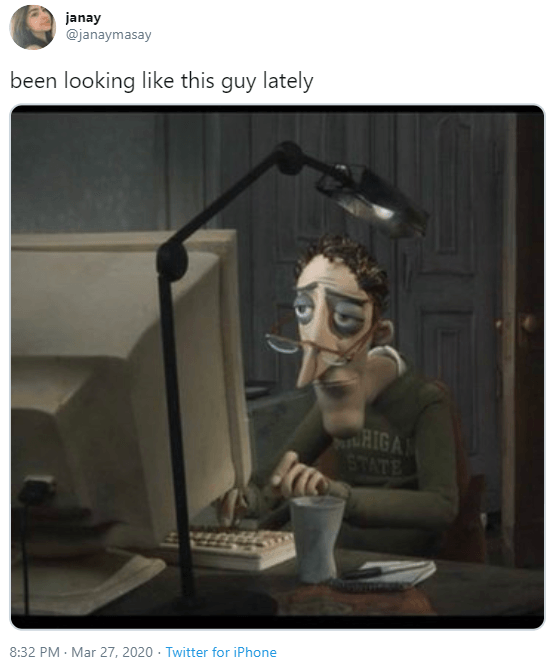 Lately I look like this guy.
But this time the tweet became viral and in a few months gained 35 thousand retweets. This has led to the emergence of a new meme.
24 Jun redditor ProxyAttackOnline published the first known meme with my father about Coraline.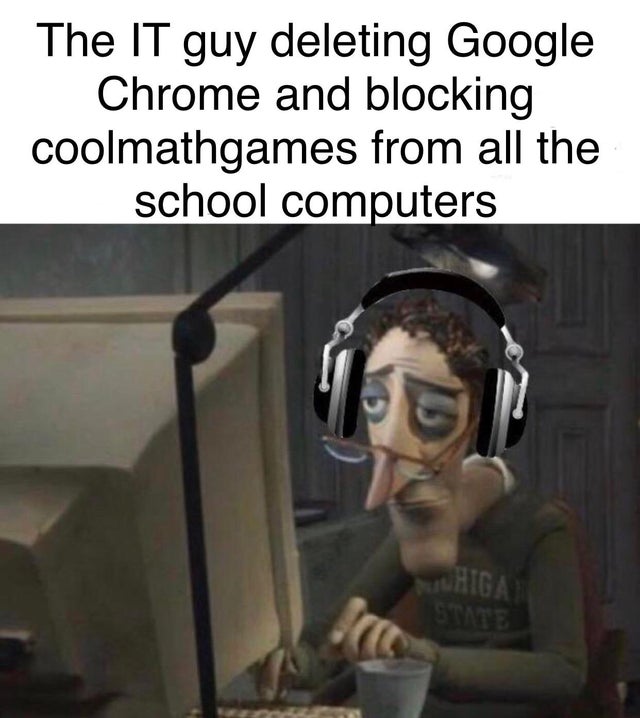 The programmer removes Google Chrome and it blocks cool games from all school computers.
Meme focuses on the facial expression of the main character. Charlie Jones behind the computer does not look very happy, reminiscent of the many clerks who perform the routine work.
Like this meme became popular. But later, the format began to evolve. On the background of the revival of the meme "You win there, son?" people have done it the opposite version of Charlie Jones. Because I have and Coraline, who walks into the room. Therefore, logically, it was the meme that says "You're there to win, dad?"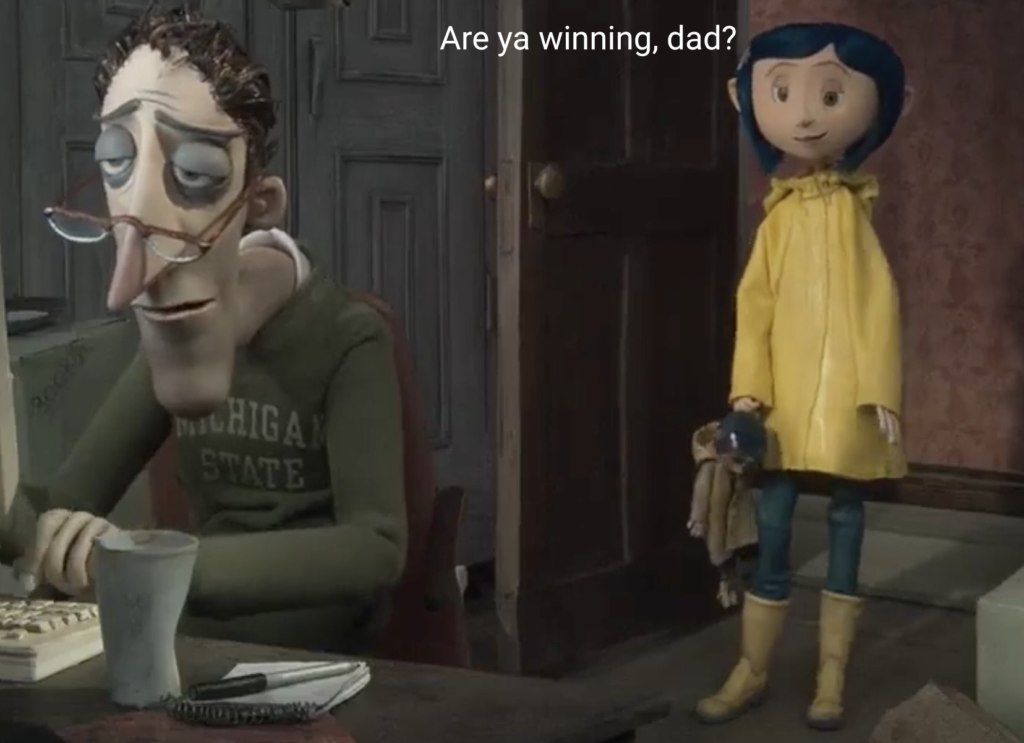 The value
Meme and Charlie Jones in front of a computer in a broad sense, illustrates all the people who are bored doing routine work. But far more interesting version with the text "You win there, dad?", which has received many variations.
Template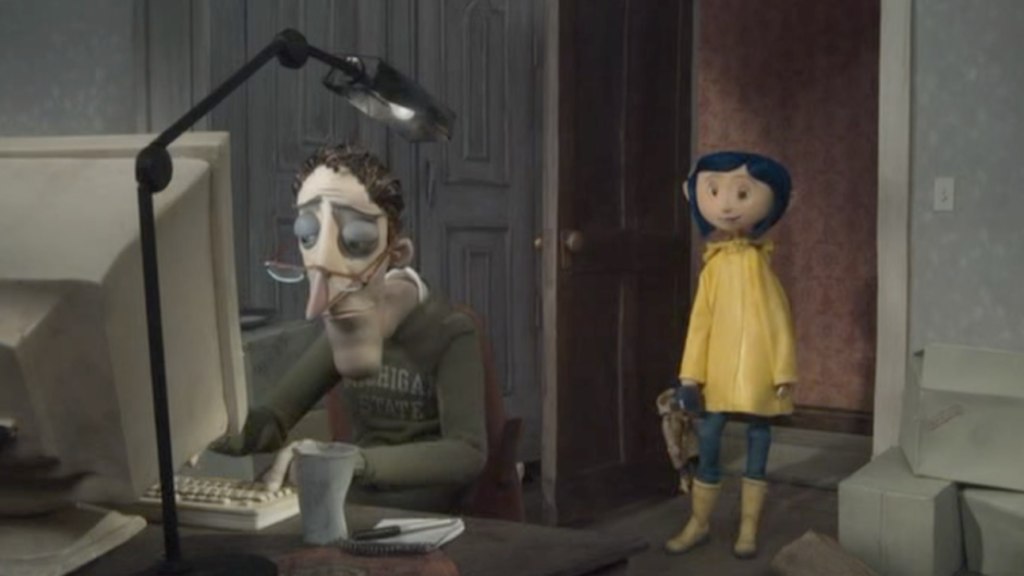 Gallery