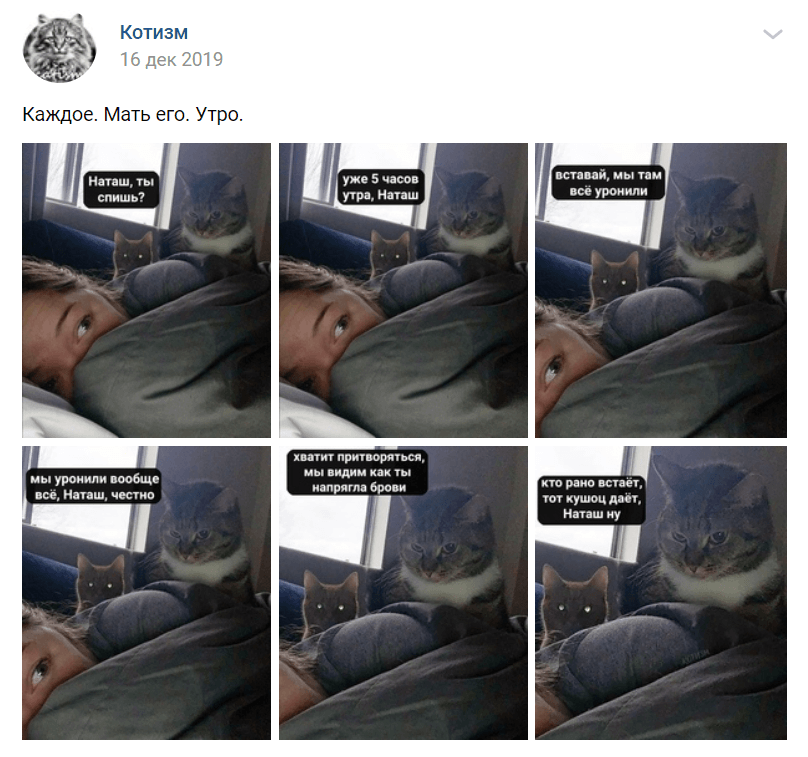 Natasha, we all dropped meme with cats, looking down at the sleeping man, and say formulaic phrases: "Natasha, are you awake?", "It's 6 o'clock in the morning", "come on, we all dropped".
Origin
Design "Natasha, are you awake?" first appeared in December 2019 in the Russian social networks. But then the basis of the meme was a very different picture. In contrast to the viral variant, where the cats are looking at the screen, in the original only two pet awaken the girl, covered with a blanket.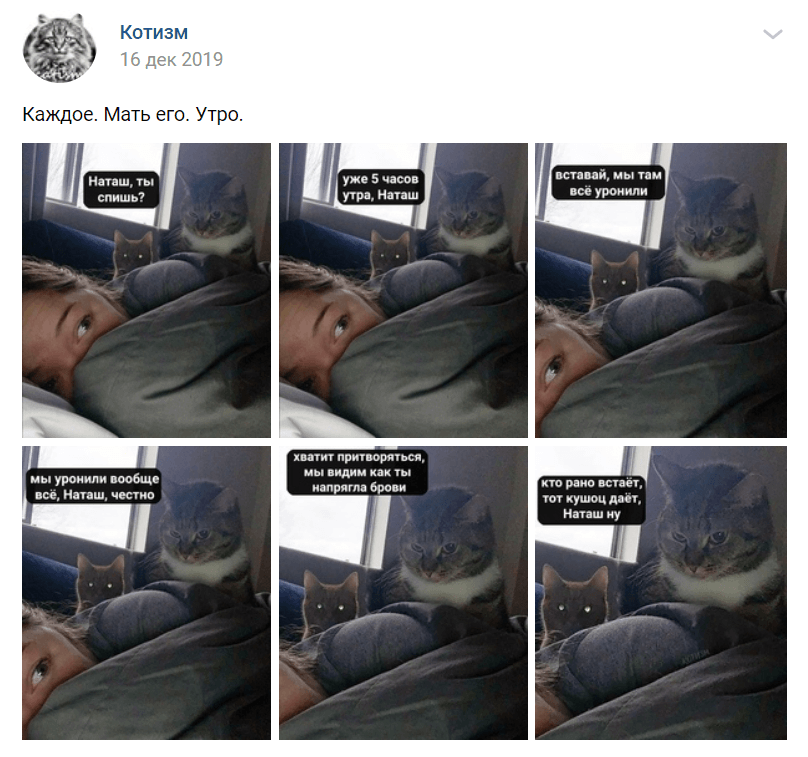 Writes TJournalof the first meme appeared 16 December 2019 in the public "Catism". From there the picture pilfered other communities. And then it began to change, including with the other templates.
Natasha – is a collective image, which often appears in the posts of "Kathisma". That is why common woman's name made a difficult meme recognizable.
Over time, a six-panel picture was reduced to one. Her four cats looking at the camera from top to bottom. And above each animal is the inscription.
Natasha, are you awake?
Already 6 o'clock in the morning, Natasha.
Come on, we all dropped.
We dropped everything, Natasha, honestly.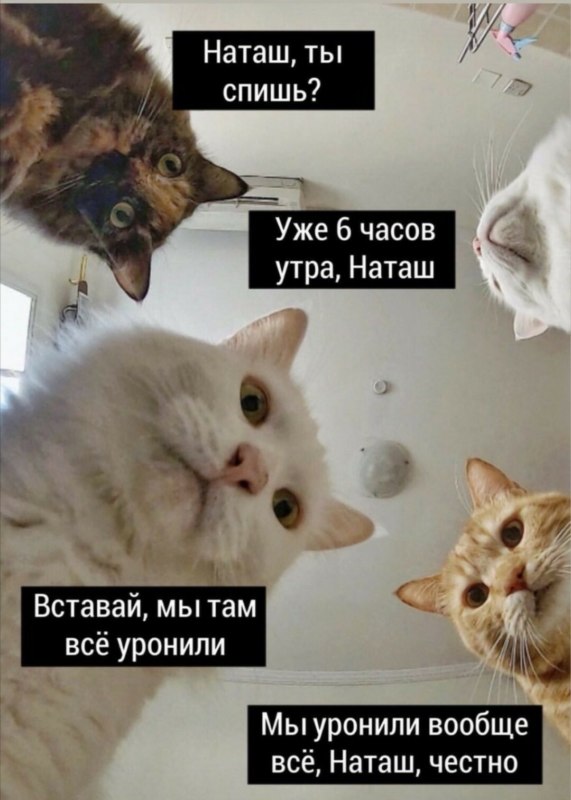 In February, the news of the coronavirus Covid-19 and the collapse of the ruble meme about Natasha and cats become relevant. Users began to alter designs for every situation.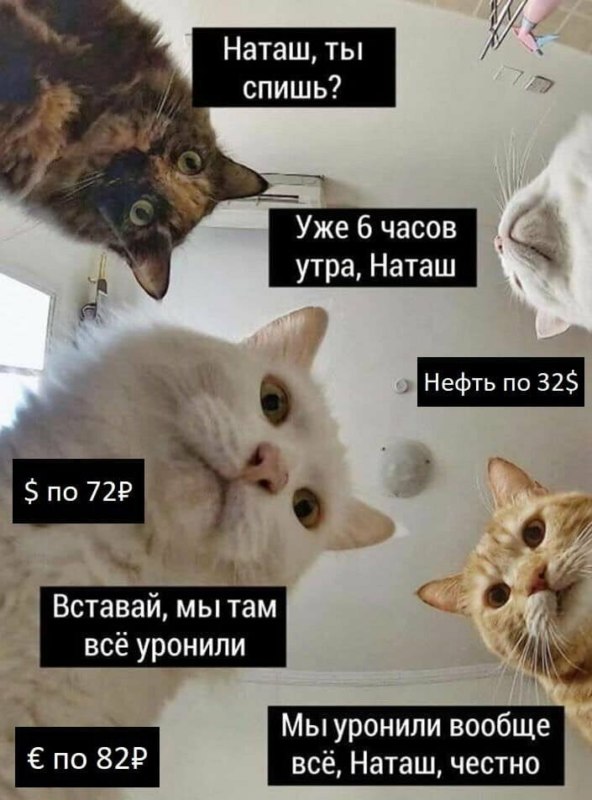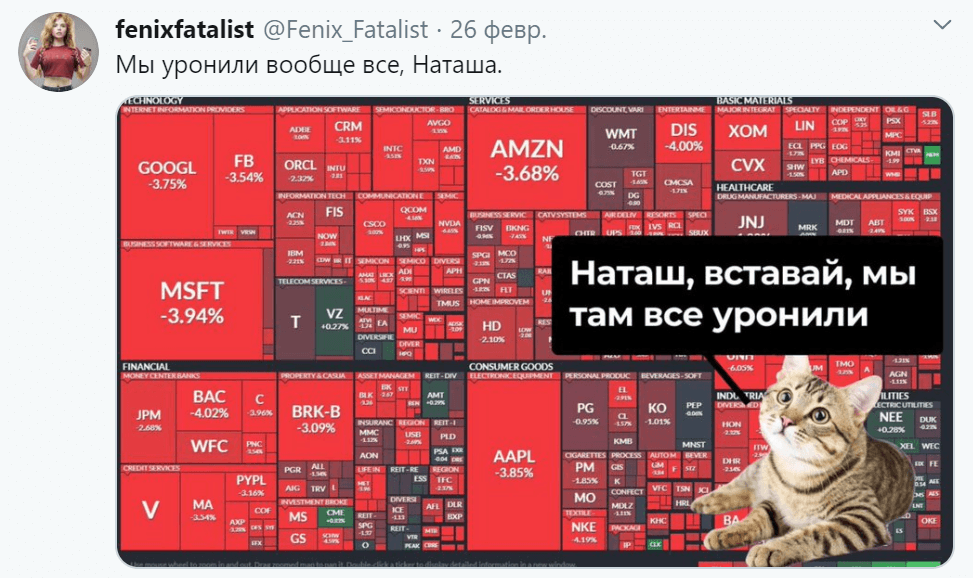 The value
Some verbal forms have become a meme in isolation from pictures of cats. Phrases like "there We all dropped" is used in social networks as a reaction to something a failure, broken.
Overall meme "Natasha, we all dropped" perfectly describes the panic and hysteria around a particular topic. Restless cats that Wake up the owner, symbolize the suddenly appeared problem.
Gallery