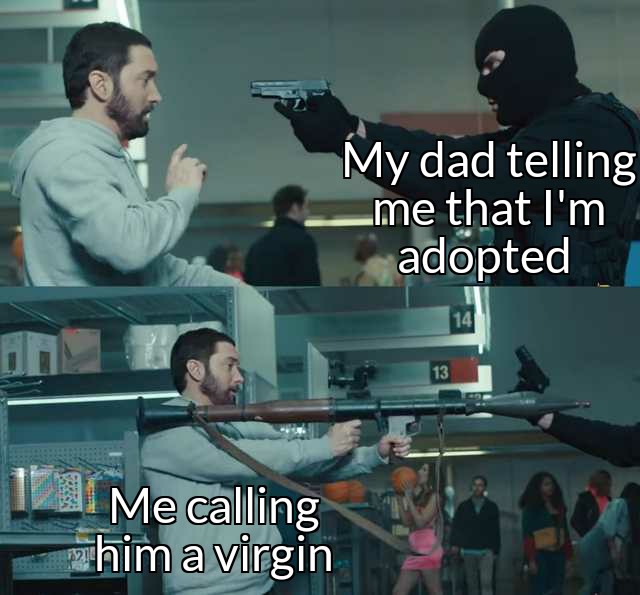 Eminem with a rocket launcher (Eminem Holding a Rocket Launcher) – double meme with shots from the clip Godzilla, in which the man in the mask aims at Eminem pistol, and he pulls out a rocket launcher.
Origin
March 9, 2020, on YouTube there was a clip of Godzilla Eminem together with Juice WRLD. In one scene, a masked man threatened the rapper with a gun. He pulls out a rocket launcher.
[embedded content]
The clip became viral. In less than a month, the video garnered nearly 80 million views. Well, pictures of him became a meme in just a few hours.
It all started with a post of a redditor r/mijuzz7 that connected the two frames in one image. Turned out the meme about how serious the claim Eminem meets a worthy argument.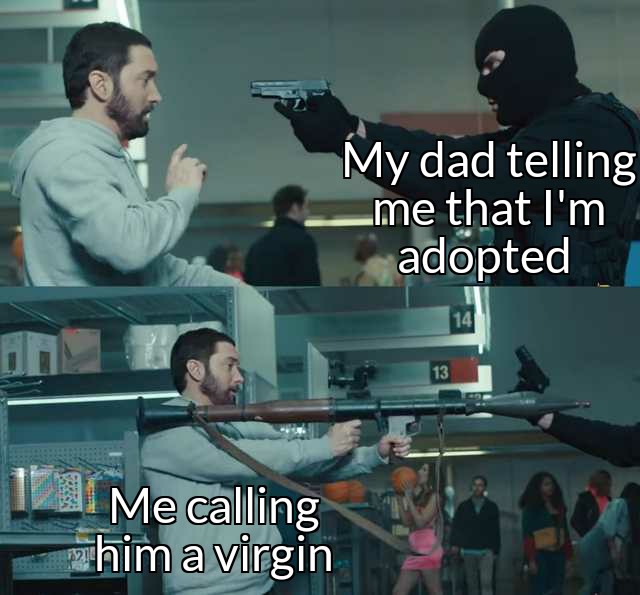 My father tells me that I'm adopted.
I call him a virgin.
In this format the meme has spread on Reddit, and then in social networks.
The value
The meme about Eminem with a rocket launcher, ironically demonstrates a dispute or conflict between two people. In the first panel the man in the mask is a real threat. But even for her there was an adequate response in the face of rapper with rocket.
The meme these two images, as a rule, Express a claim and argument on this claim. Or the robber can be a problem, and Eminem with the launch of its non-standard solution.
Template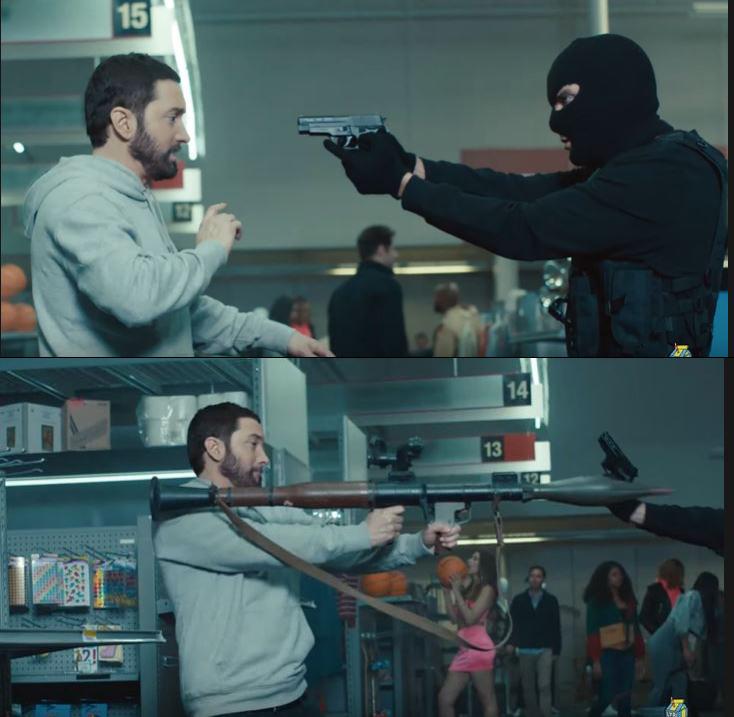 Gallery