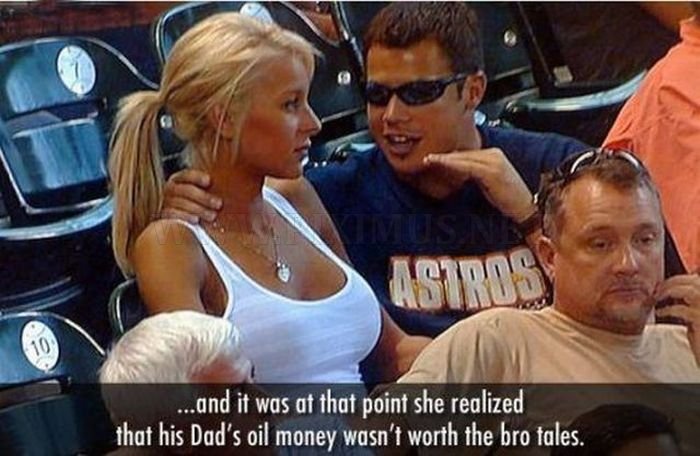 Bro explains (Explaining Bro) meme with the guy with sunglasses, which explains something or tells the blonde.
Origin
It is unknown where did the frame with the guy in the t-shirt Houston Astros. Presumably, the photo was taken in 2011 at one of the games of this baseball team. Then the picture became viral. But it appeared only one well-known meme.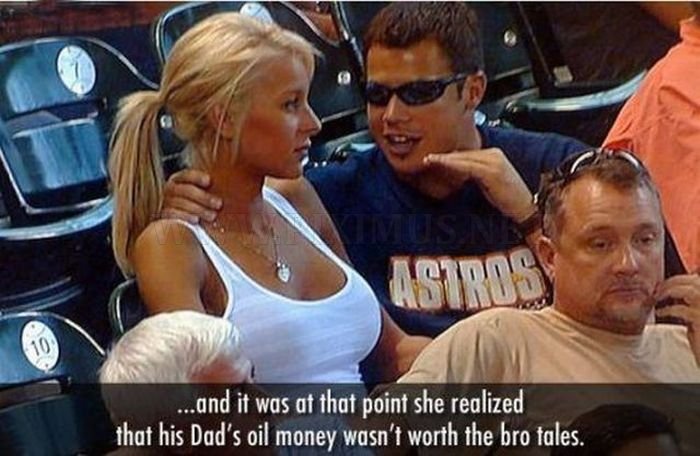 …and then she realized that none of the oil money his father are the stories that bro.
Only in 2020, Internet users have revived the pattern and made it popular. It all began in early March with a post on instagram. User MasiPopal decided to savoretti format, adding to the picture of a long text. It was assumed that this explains the "bro" the girl in white.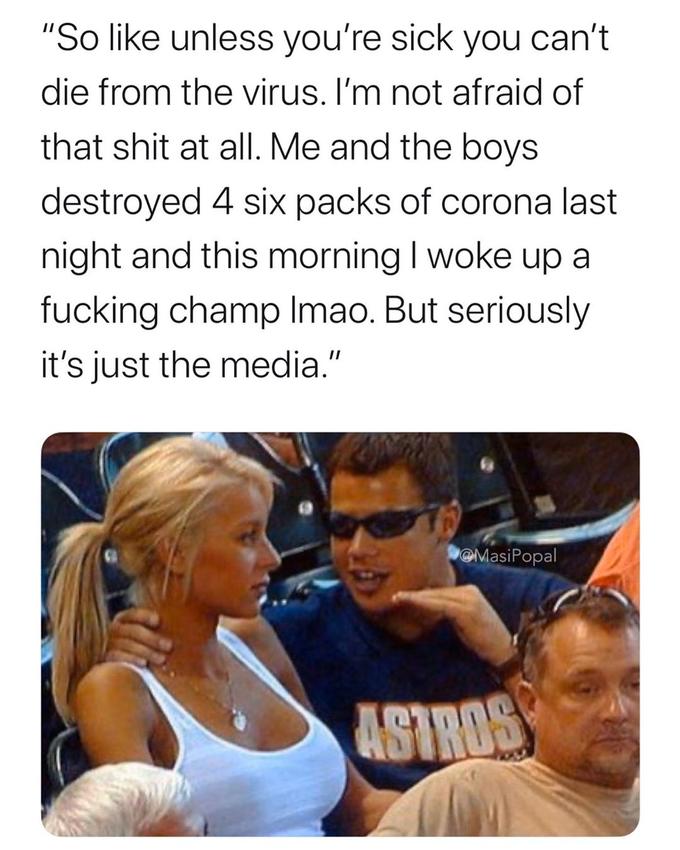 In General, if you're not sick, you're not going to die from the virus. I do not afraid of this shit. We with boys last night destroyed 4 packs of Corona, and this morning I woke up a champion. But seriously, it's all just hype from the media.
Over time, the format has spread to Reddit and other sites.
The value
Meme "Bro explains" illustrates a situation when someone is desperately trying to sell their ideas to someone they are not interested.
Gallery