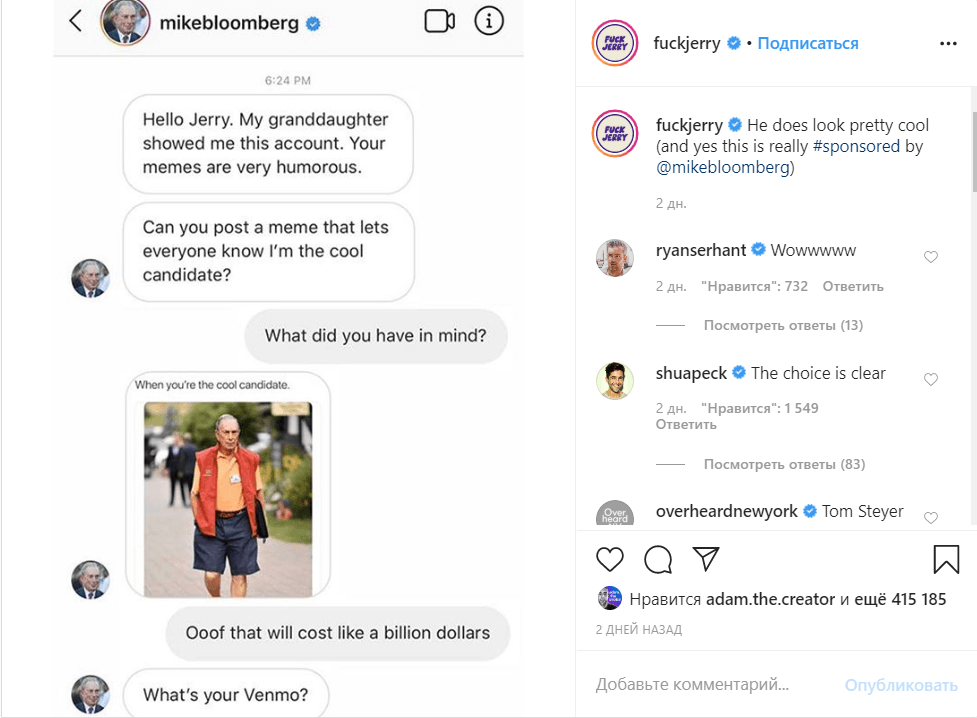 The candidate in presidents of the United States Michael Bloomberg made a part of their election campaign, cooperation with bloggers and memerambi on instagram. More than ten large communities received money for posting memes about politics.
The project is called "Meme-2020", writes The New York Times. According to the newspaper, the campaign is coordinated by Mick Purzycki, Executive Director of the Agency Jerry Media. Just the promotion of a candidate involves more than ten bloggers with an audience of 60 million subscribers.
As part of the campaign Meme 2020 bloggers publish fake screenshots of correspondence by Bloomberg. They allegedly asked the candidate to rate and post memes to them personally.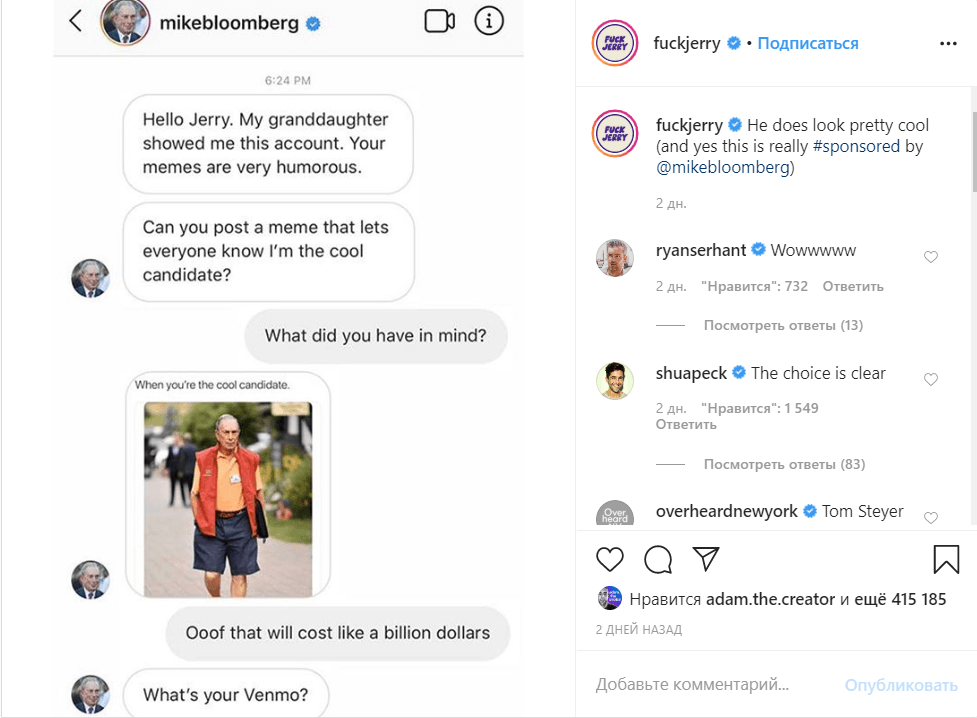 Hi, Jerry. My granddaughter showed me this account. Your memes are very funny. Unable to post a meme that'll show everyone that I'm the real candidate?
What do you mean? OOO, it would cost about a billion dollars.
Throw a Venmo account (payment system).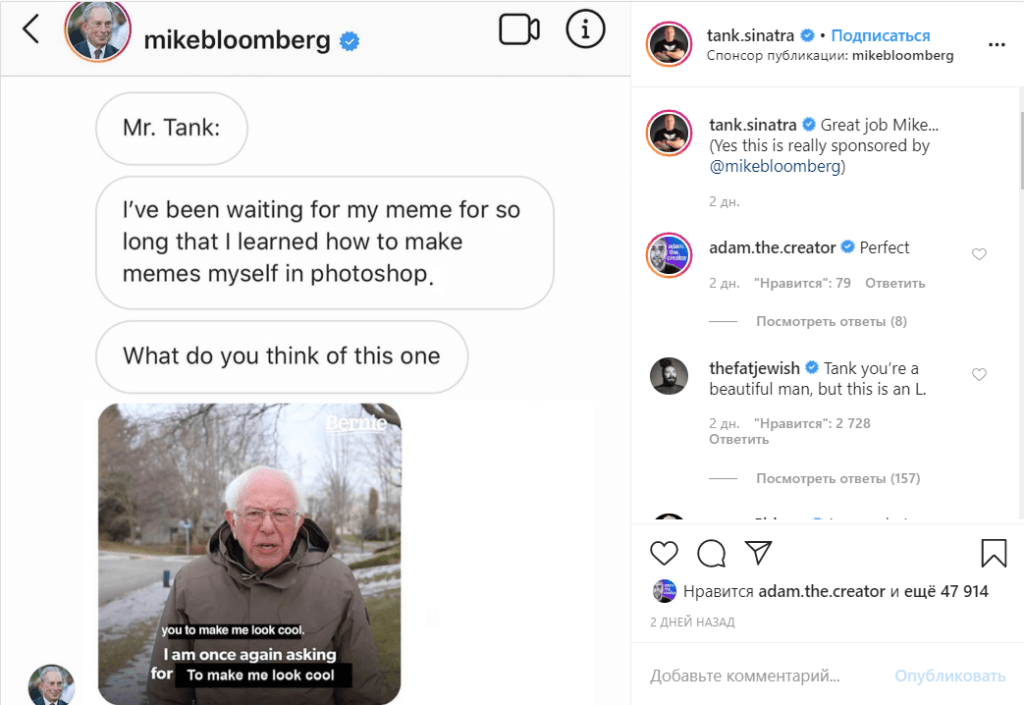 Mr. Tenk: I was waiting for your meme for so long that he learned how to make memes in photoshop. What do you think about this?
The accommodation is palantino. The authors write that pictures paid for by Michael Bloomberg. Many do not understand, this is a joke or really true, so go to the profile of the policy.
Representatives of the headquarters of Bloomberg do not hide their involvement in this campaign. The main purpose of such a strategy – the fight against Donald trump, who has been using memes and social networks in their work.
We are trying to be innovative in how we conduct social media campaign, trying to work according to the rules of the Internet. <…> We're trying to break stereotypes about how the Democratic party works with marketing and the Internet. We want to make sure that the focus was on the Internet and social activity.
According to Forbes, the candidate could spend on this campaign about $ 1 million.
Billionaire Michael Bloomberg is the candidate in US presidents from Democratic party. From 2002 to 2013 he held the post of mayor of new York. According to Forbes, Bloomberg is more than $62 billion He is the founder and CEO of financial information provider Bloomberg L. P.
Not all politicians are able to correctly handle the meme. For example, Republican Steve king, who used the image of a Successful child in the commercial and political purposes. Of course, right on the memorial were protected, and the policy had to pay.