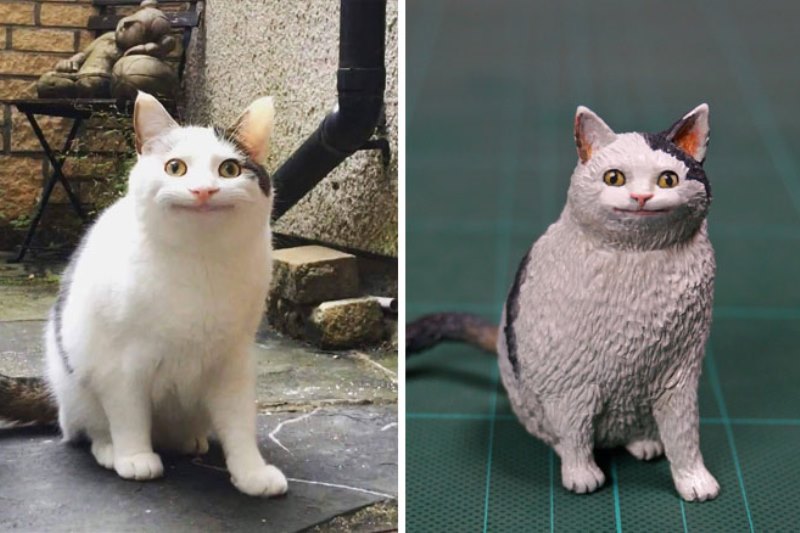 Japanese sculptor Meetissai makes cute little figurines with memname animals. Basically it depicts cats, but there are also dogs, hamsters, hedgehogs. His works the sculptor posts on Twitter @meetissai.
1. Two-legged dog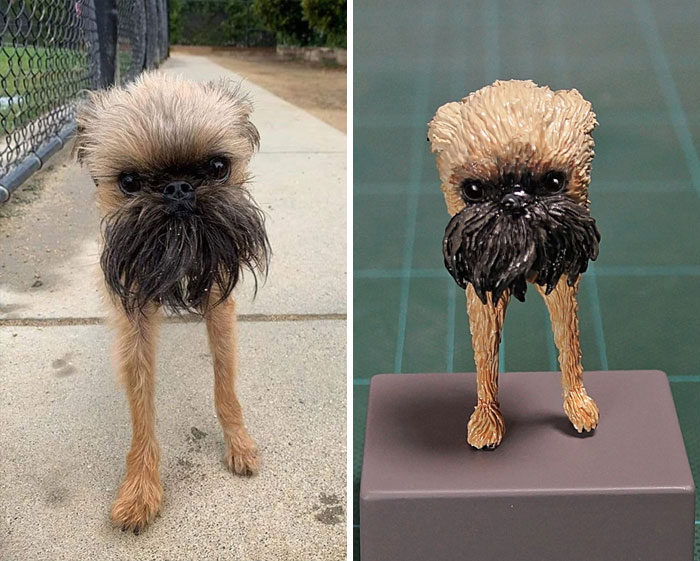 2. Ulitku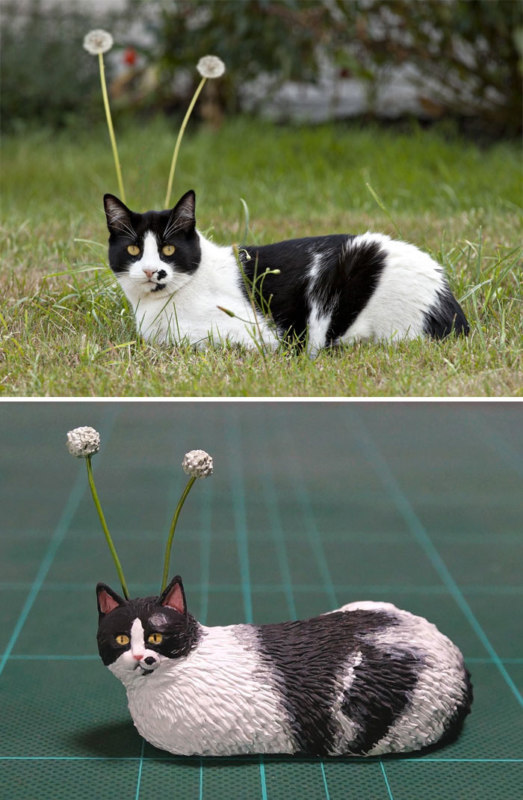 3. A dog with a very long neck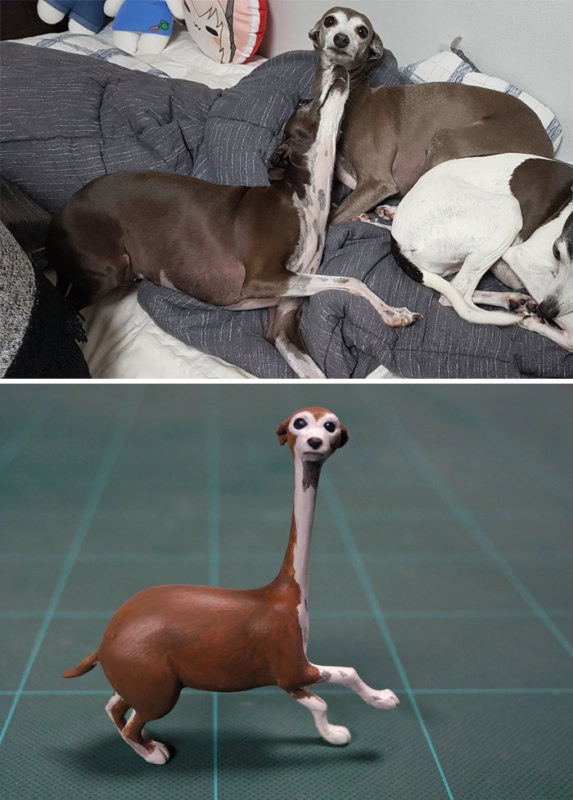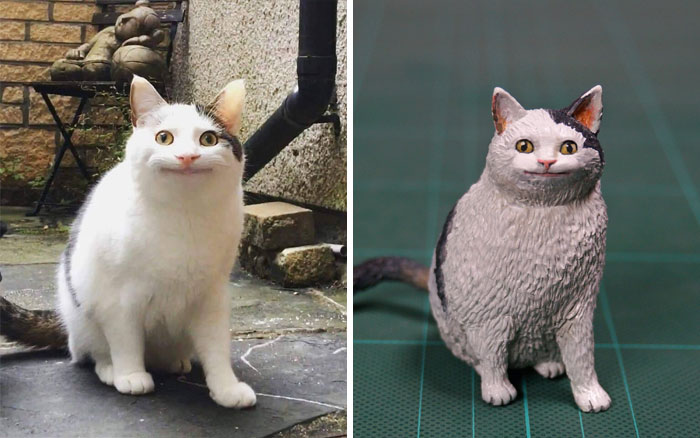 5. A lover of Slippers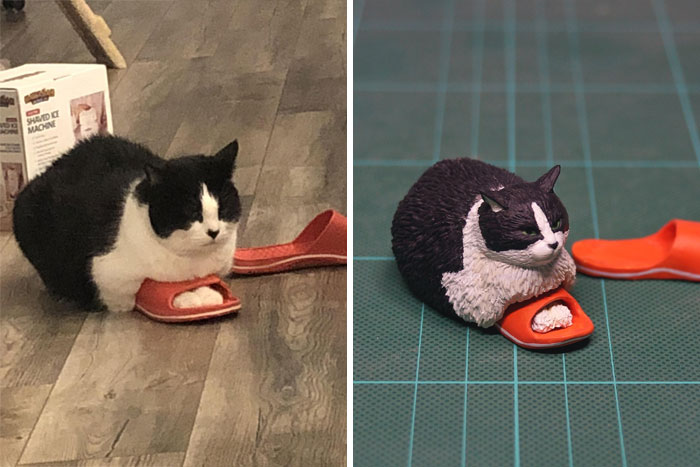 6. Hoba, rear view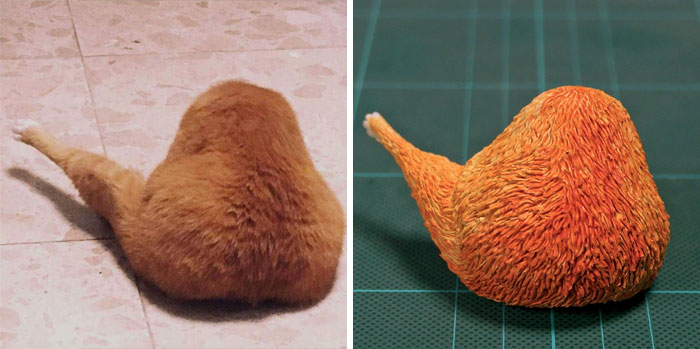 7. A scared cat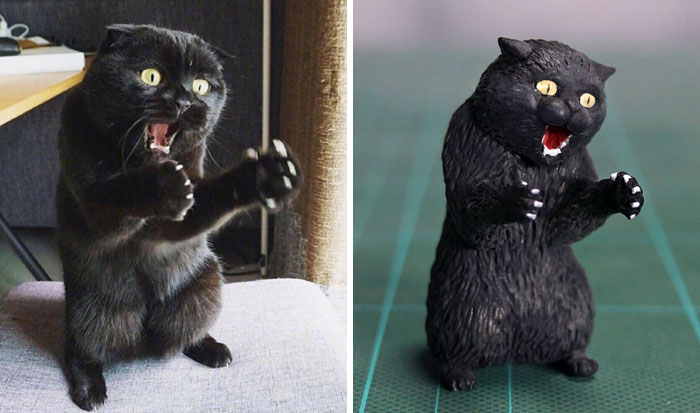 8. GOP cat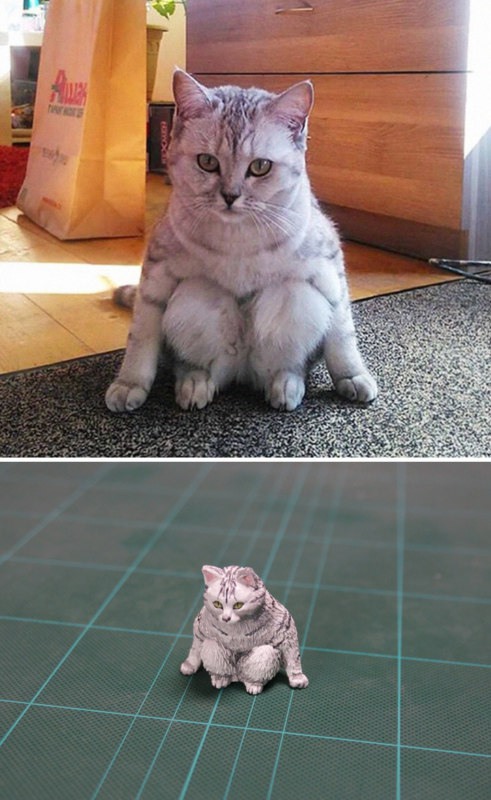 9. Pathetic cat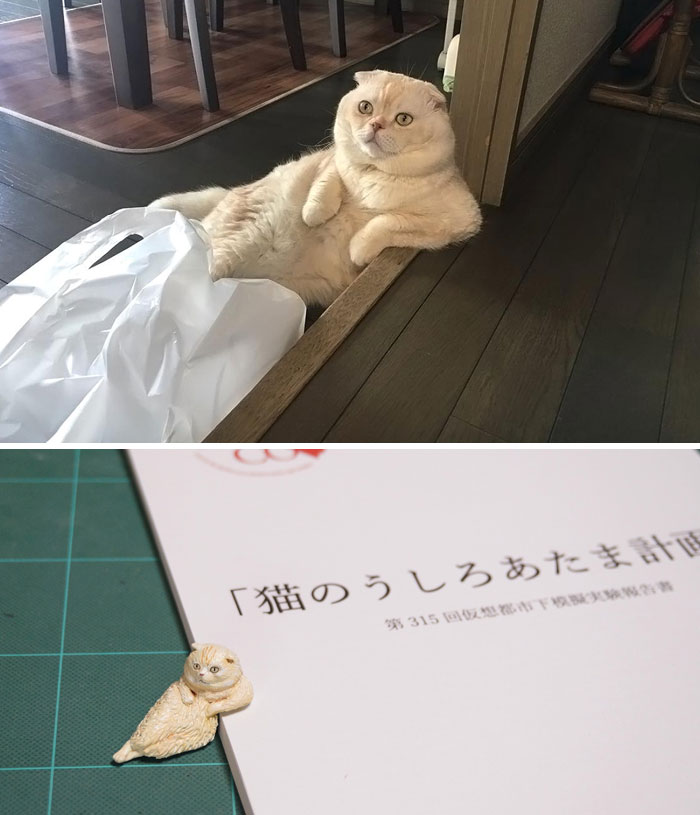 10. Confident cat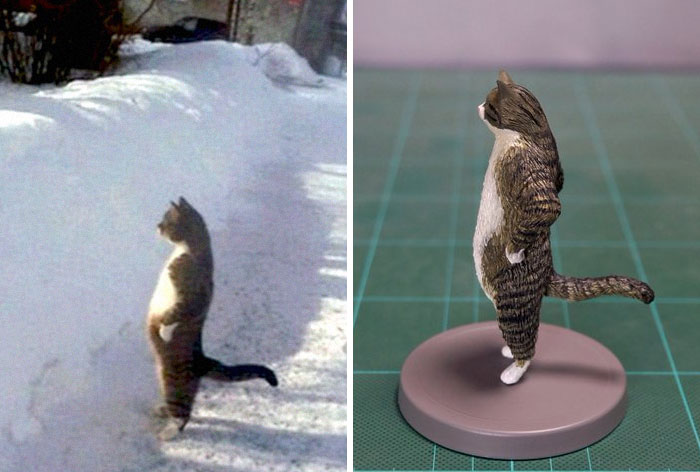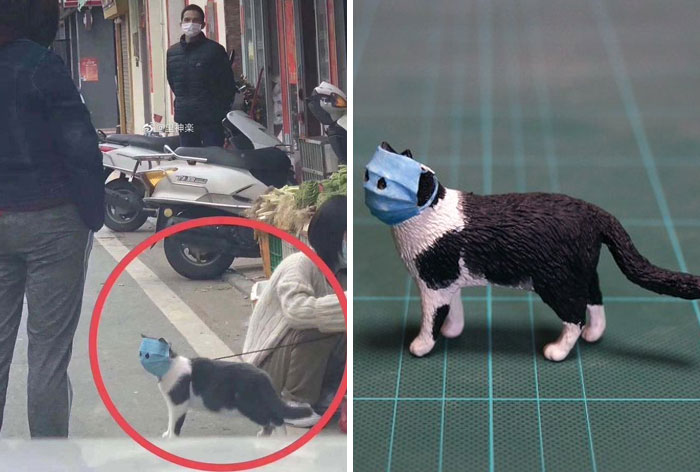 12. Delinois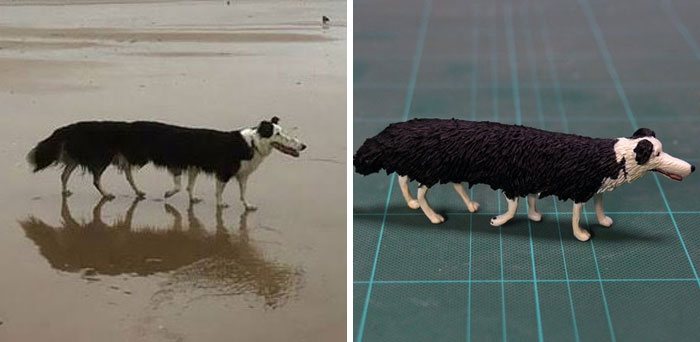 13. Dinocat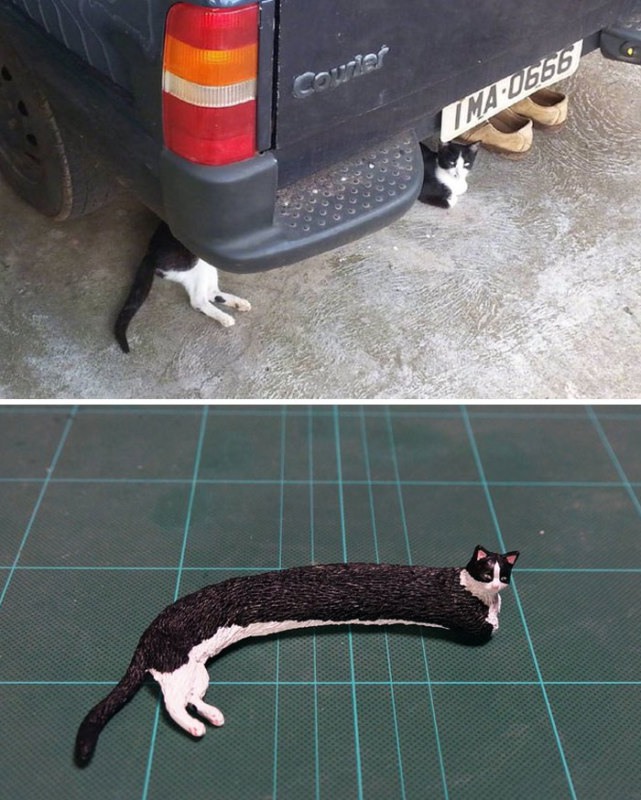 14. The dancing cat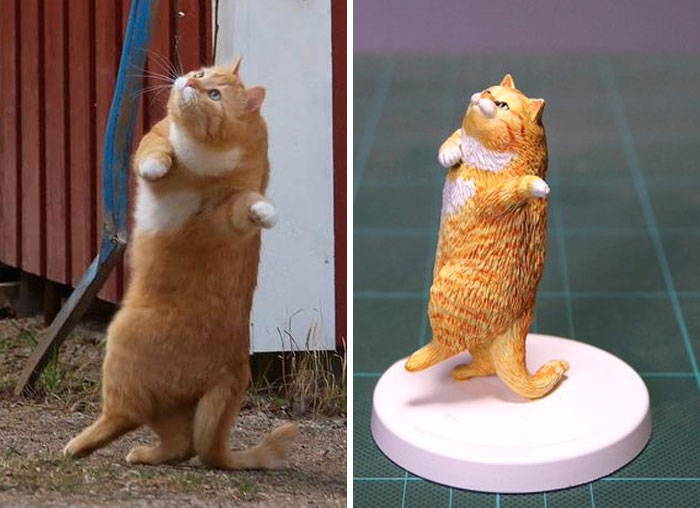 15. Katsaraki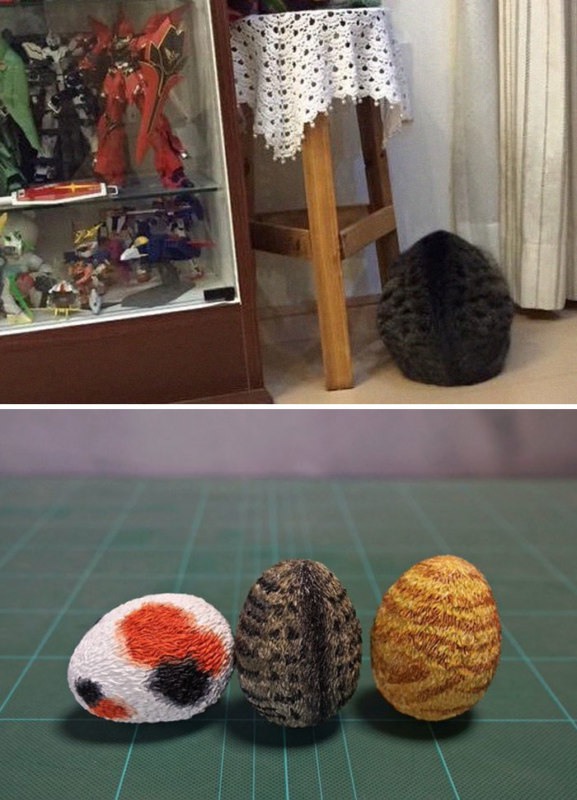 16. Running cat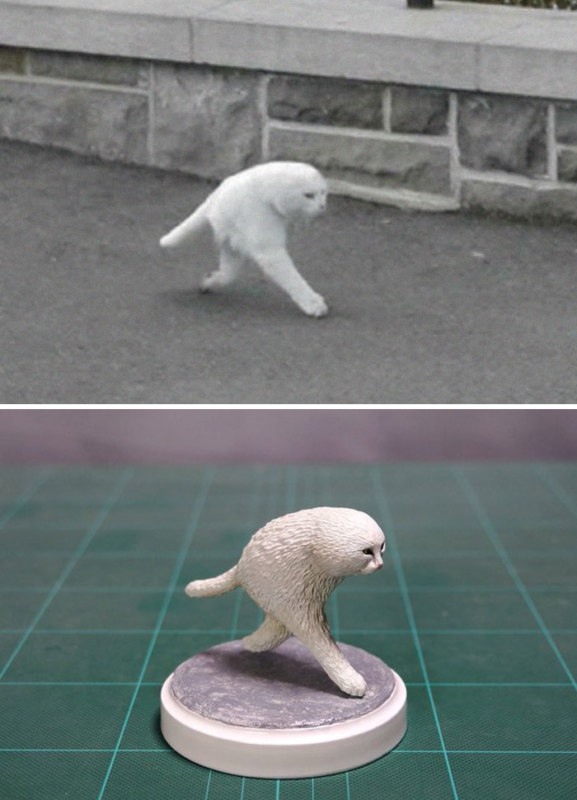 17. Sarapes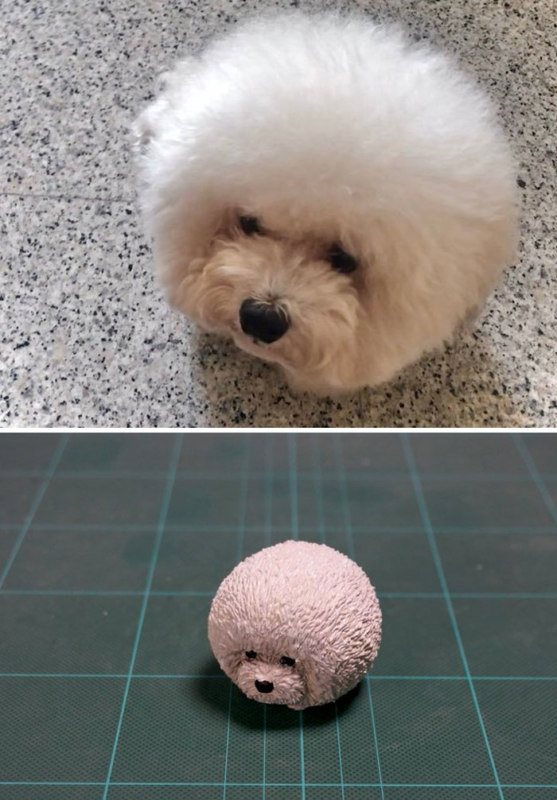 18. Smiling hamster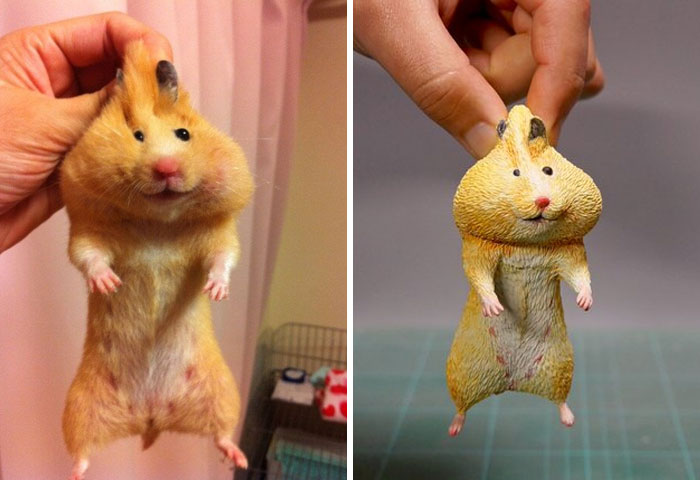 19. Funnel cat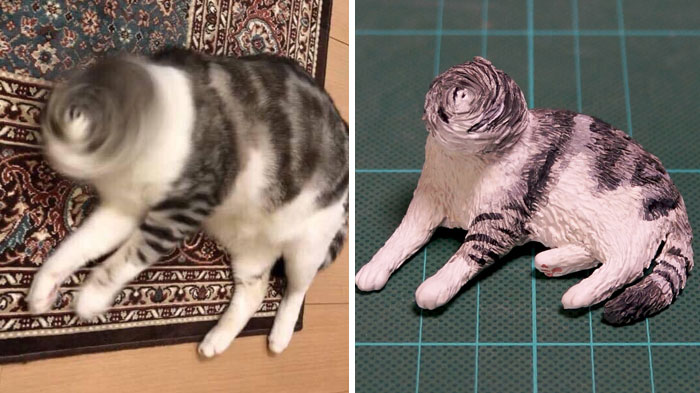 20. Cat's prayer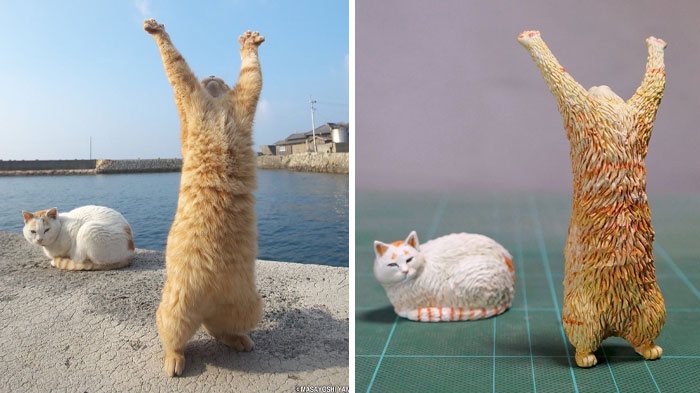 Mennie animals often serve as inspiration for contemporary artists and sculptors. Norwegian artist in his paintings combines memnik cats. And artist from Japan creates delicate watercolor versions of well-known memes with cats.