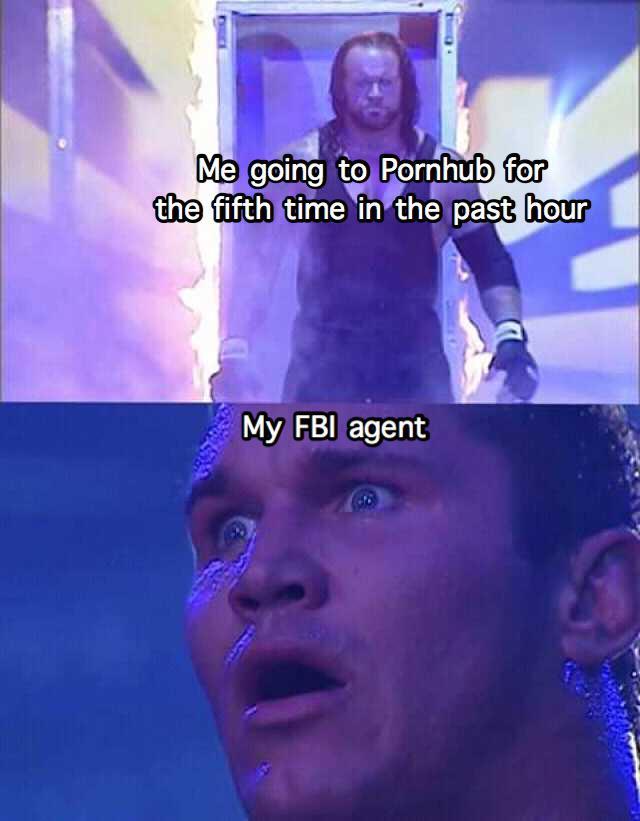 Wrestler appears on the scene (Wrestler Entering the Arena, Undertaker Entering the Arena, Surprised wrestler) – double meme with wrestler the Undertaker, who appears effectively in the arena from a burning coffin. Another wrestler, Randy Orton looks at him with surprise.
Origin
The footage became a meme, taken from video shows the scene of the occurrence in the arena wrestler Undertaker (mark William Calway). The event took place on 27 November 2005 on the show, Survivor Series, organized by the Federation of professional wrestling WWE.
In the frame of the first show Randy Orton that wins over their rivals. But suddenly, the scene enters the coffin, which begins to burn. From the grave comes out the other wrestler known as the Undertaker.
[embedded content]
Frame with a surprised Undertaker and Randy became a meme in 2018. Then the template was lit on the Spanish-language sites, but did not become particularly popular.
In 2019, the format began to use Twitter and Facebook. By November it reached Reddit.
Really popular meme with superstars began in late January 2020. It all started with a post in r/Memes.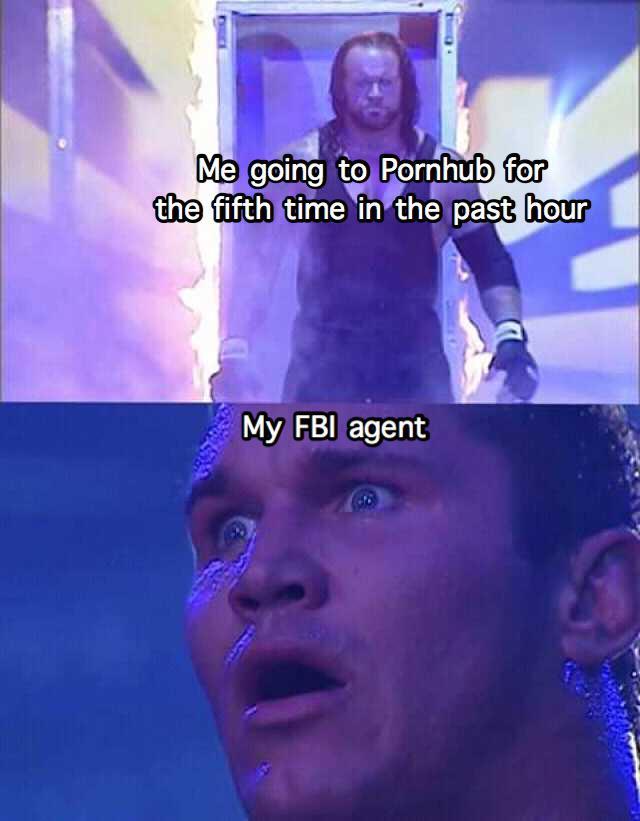 I go to Pornhub for the fifth time in an hour.
My FSB agent.
By February, the meme reached the peak of its popularity. Format severoceska in Runet. Different variations publish Cringe, Eaglet, MDK and other public Vkontakte.
The value
Meme with superstars shows different human emotions. The first picture is terrible and a terrible Mortician. It symbolizes something terrible, unexpected, or rare. In the second panel – surprised Randy. It shows the reaction to what was on top.
Wrestling is always an impressive show. A lot of stars of this sport have become a meme due to his charisma. That only is the face of Brock Lesnar or entertainer Vince McMahon.
Template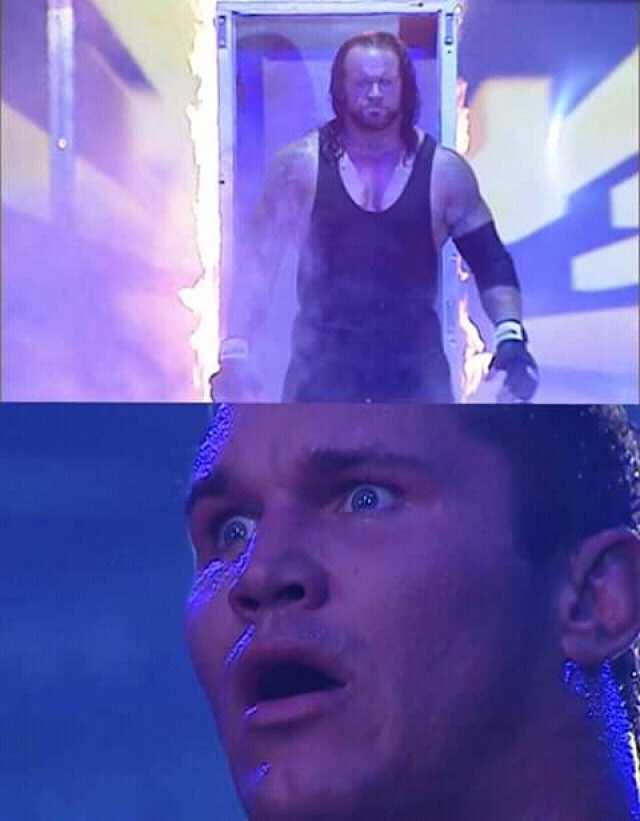 Gallery