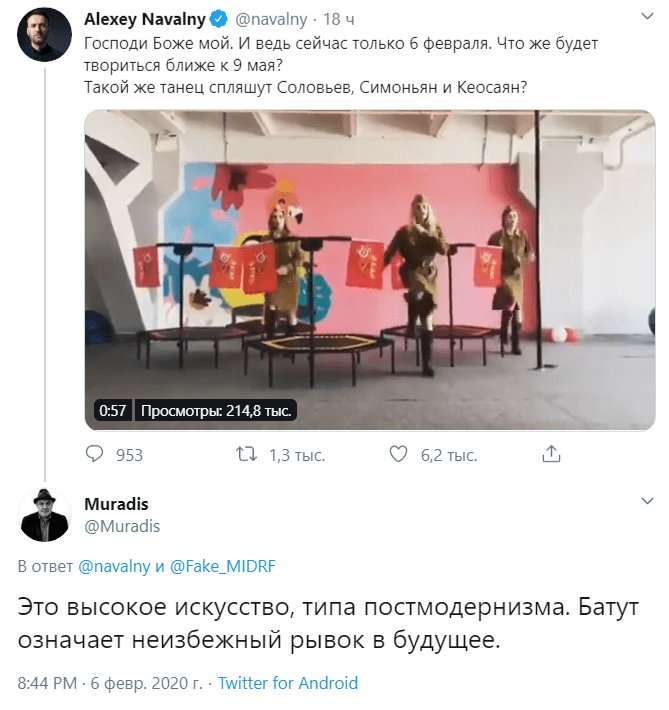 Politician Alexei Navalny posted a video with three girls in uniform dancing on the trampoline to the song "Victory Day". The video went viral, netizens are outraged by the inappropriateness of the dance and laugh at his absurdity.
A video with three girls on trampolines dancing in military uniform, appeared in Twitter Alexei Navalny on 6 February. Girls jump and dance to the song "Victory Day".
O Lord my God. And it's only February 6. What will happen closer to may 9?
The same dance will dance Soloviev, channel and doing the same thing? pic.twitter.com/c3hYttOcdo

— Alexey Navalny (@navalny) February 6, 2020
Video looked 213 thousand times and began to spread in social networks. The roller at the same time condemn and ridicule.
A trampoline exactly Rogozin gave. Three pieces.
Answer. pic.twitter.com/wAPp7crdwk

— Schmidt (@Schmidt91733711) February 6, 2020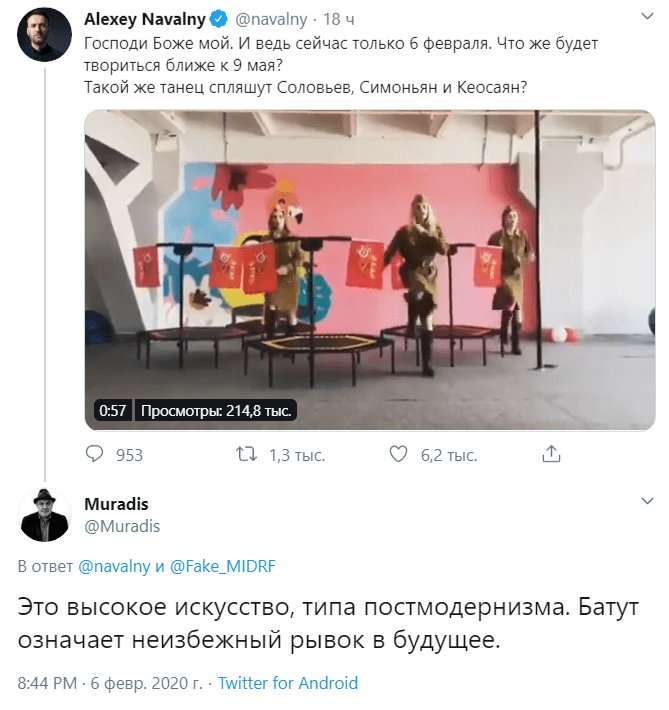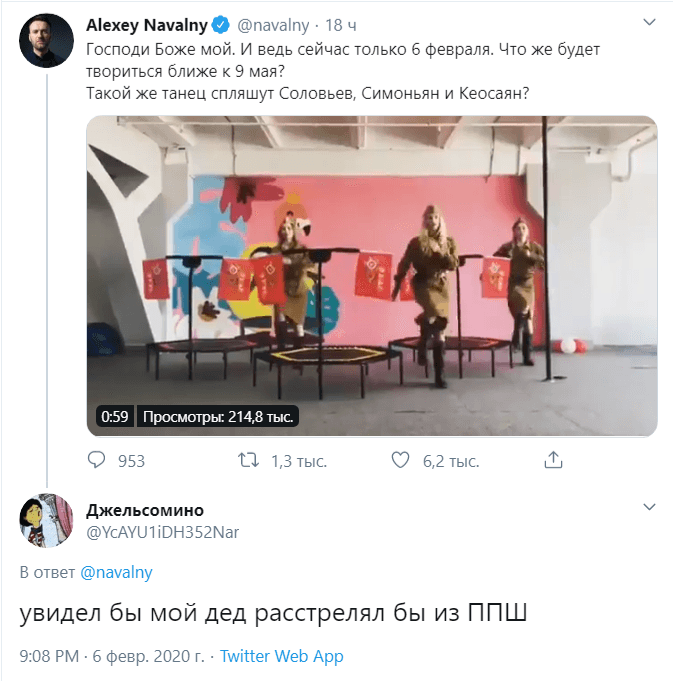 Video girls on trampolines was uploaded on YouTube may 9, 2019, States that it was taken in Novocherkassk (Rostov oblast). But information about the characters there is no video.
Unfortunately, this is not the first case when in honor of May 9 people are doing something inappropriate. For example, in 2018, the Kurgan printed and hung around town with the posters with errors.