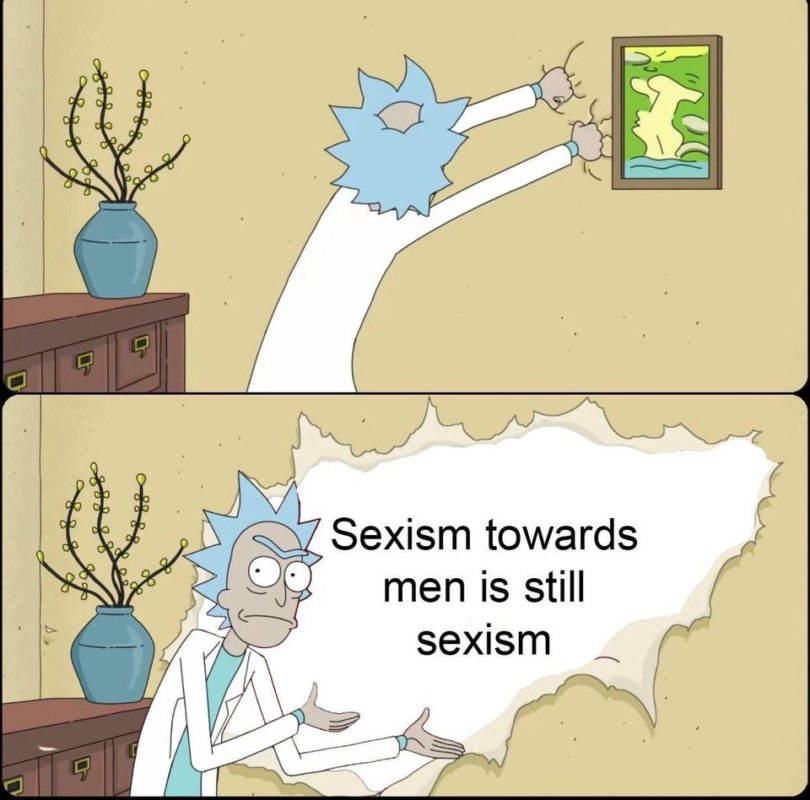 Rick rips the Wallpaper off the walls (Rick rips the wallpaper) meme with Rick from "Rick and Morty", which rips the Wallpaper off the wall and finds an unusual message.
Origin
The footage, which became the template for the meme, taken from the advertisement of Pringles potato chips. The movie was shown January 28, 2020 for the super bowl.
In the story Rick is watching TV with his daughter summer. Angry at the advertising of chips, he tries to prove that the Pringles logo everywhere, even under Wallpaper. He rips them off the wall, and there really is a logo of the brand.
[embedded content]
The next day a frame from the video became a meme. It started with double images on Reddit. Only under torn Wallpaper were not the Pringles logo, and the phrase "Sexism against men is still sexism".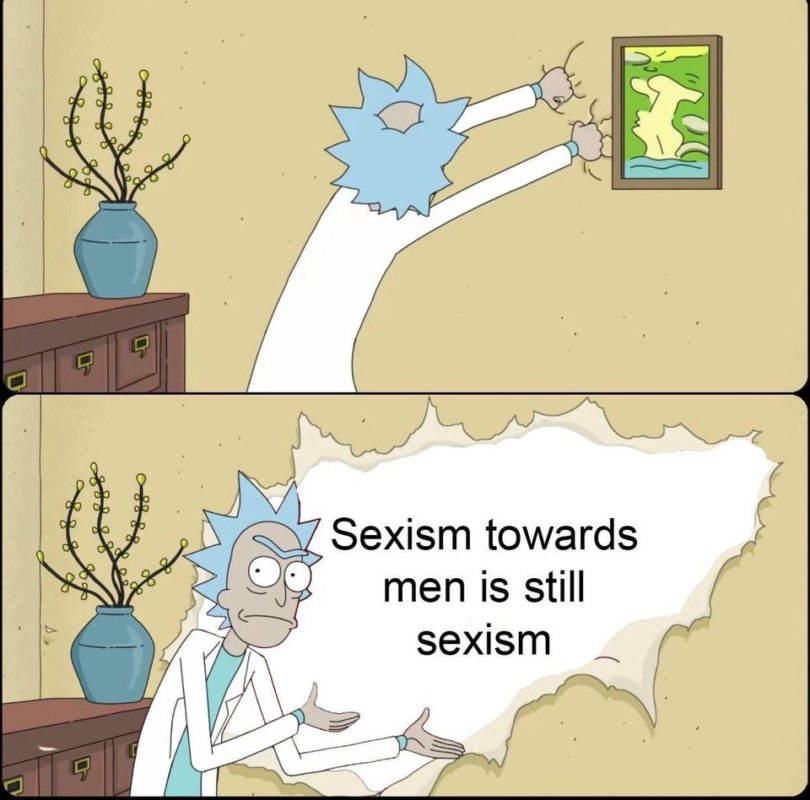 The format has gone viral. In the following days on Reddit and social networks began to appear in the adaptation of the meme. The pattern spread in Runet – from several large public placed their options.
The value
Meme Rick who rips the Wallpaper off the wall, it's a classic format with a hidden message. As a rule, from scratch write some ambiguous phrase, a controversial statement or words from other memes.
A similar sense meme with the penguin from "Madagascar". There Kowalski POPs out of the box and shows some writing.
Template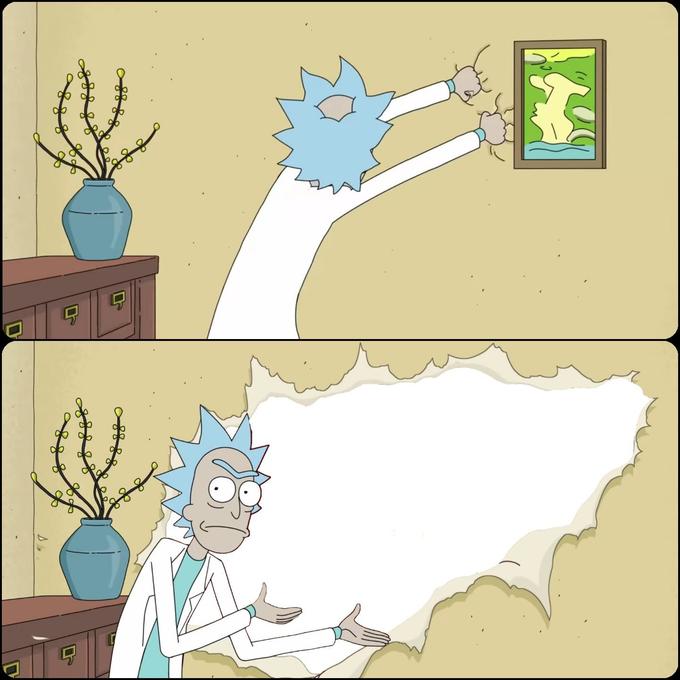 Gallery