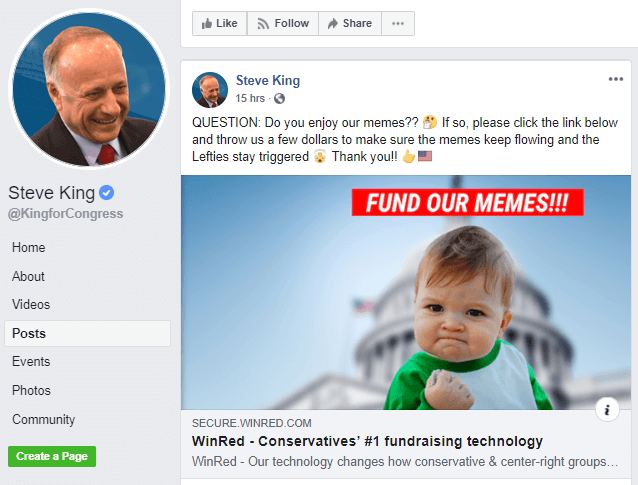 Lainey Griner, the mother of a child of meme Success Kid, criticized the policy of Steve king for the use of pictures for commercial and political purposes. She made a public statement that does not support the Congressman.
In mid-January 2020 Congressman from Iowa Steve king published in the Facebook meme with the boy, known as the "Successful child". The post led to a page to collect money. And on the picture was written: "please Support our memes".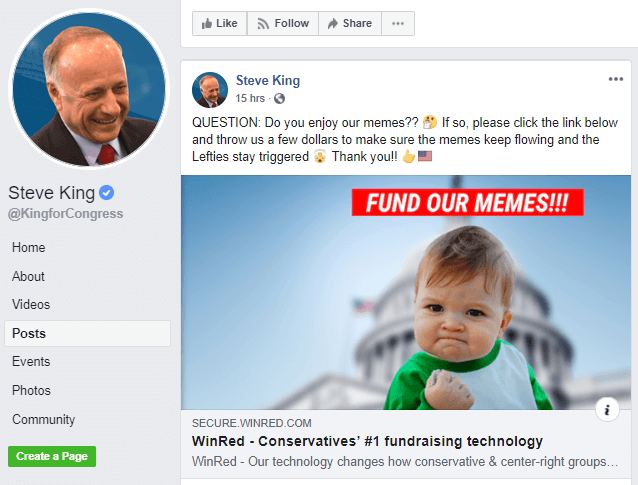 Republican Steve king is known for his nationalist views. In one interview he was asked the question why "statements in the spirit of white nationalism, white supremacy and Western civilization suddenly came to be considered offensive". Because of this policy against, including colleagues in the Congress.
The mother of meme Success Kid also does not support the views of the king. So she made a statement on Twitter.
The representatives of the king use the "Successful child" without my permission. Meme Success Kid is about success and triumph of achievement. Neither I nor my son have no relation to the king. And we would never have agreed to such use of the meme
lainey Griner
Lawyers Griner sent the king a letter demanding to remove the post from the publication. And all the money obtained by meme, return to the author.
Soon the requirement was fulfilled. The post Facebook is no more. It is worth noting that lainey Griner was entitled to require such a disposition. She holds a license in the photo and can dispose of them. So, permission to use the meme for commercial purposes at the time received the brand Coca Cola. And in politics it was used by Barack Obama.
The meme about Successful child appeared in 2008. This is a photo of a boy who squeezes the sand in his fist. Now little Sammy Griner to 13 years.