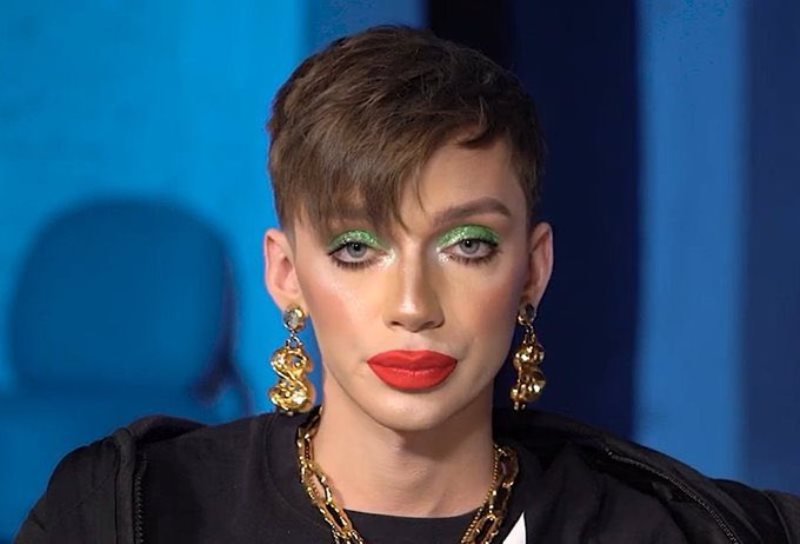 Disgruntled Andrei Petrov meme with the makeup artist and works by Andrei Petrov. He had large gold earrings, green eye shadows and red lips. The facial expressions Petrov read contempt, fatigue, skepticism and discontent.
Origin
January 12 2020 YouTube channel "Gun" published an interview openly gay Andrey Petrov with avid homophobe ticketron Volodya XXL. Vova poured standard homophobic arguments, and Andrew, despite everything, managed to keep his composure.
[embedded content]
However, dissatisfaction with the level of education of interviewee slipped on the face of Petrov. It drew attention on Twitter. One of the first screenshot with Petrov on January 12 laid out the lady @__princesskenny.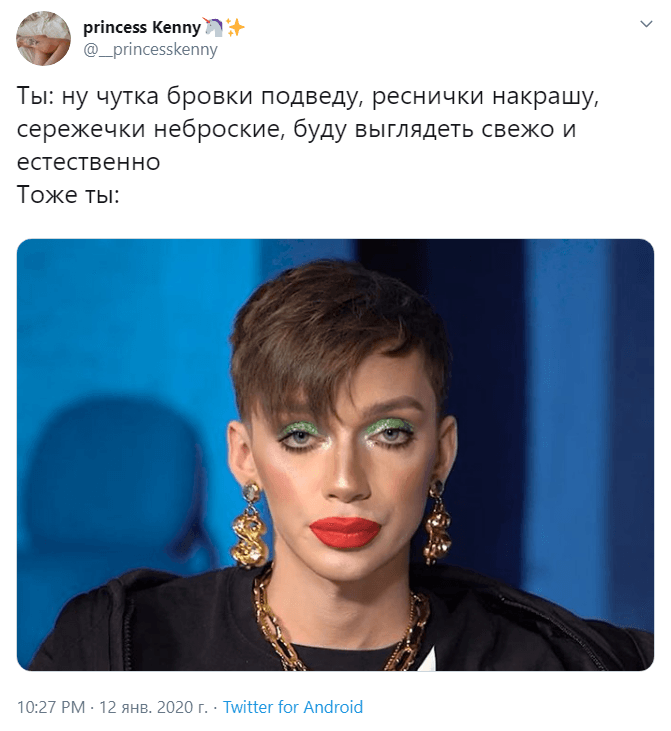 The next day, unhappy Andrei Petrov began to disperse in Twitter and Facebook. Basically blogger is compared with the dissatisfied middle-aged women.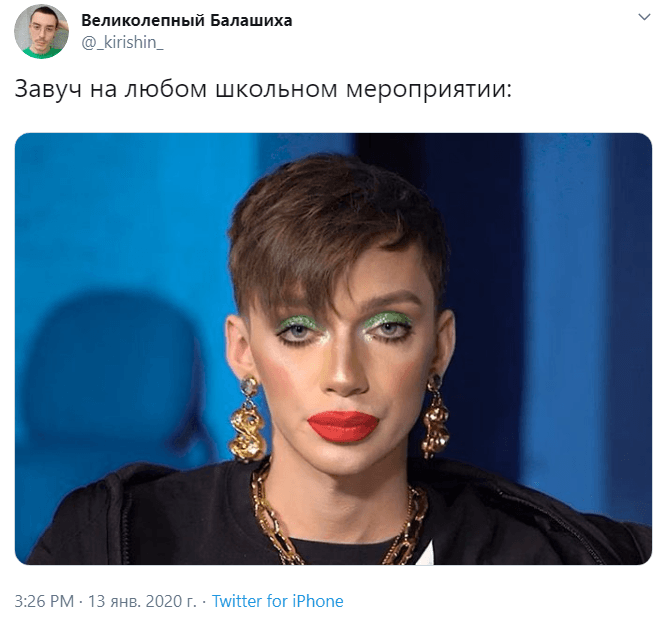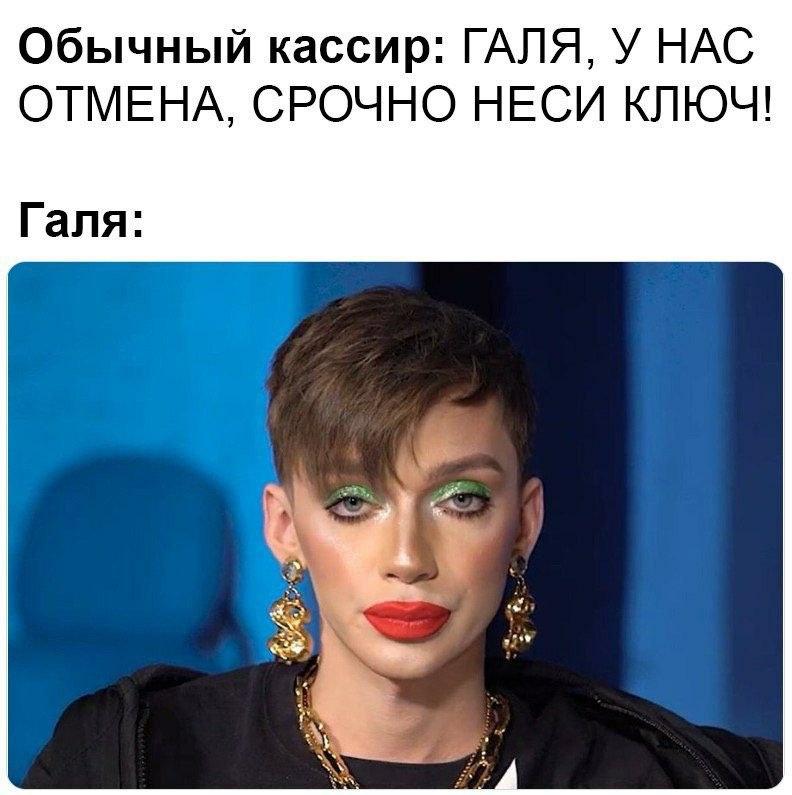 The value
Andrei Petrov with bright makeup, gold earrings and a sour face reminded users of the network typical Russian middle-aged women: accountants, shop assistants, head teacher at the school.
See also:
"You can call me Pidor". Andrei Petrov broke into Russian rap
They also joke that it's the way girls pereverseva make-up. Or kids who seized upon my mother's cosmetics when she's not looking.
Gallery