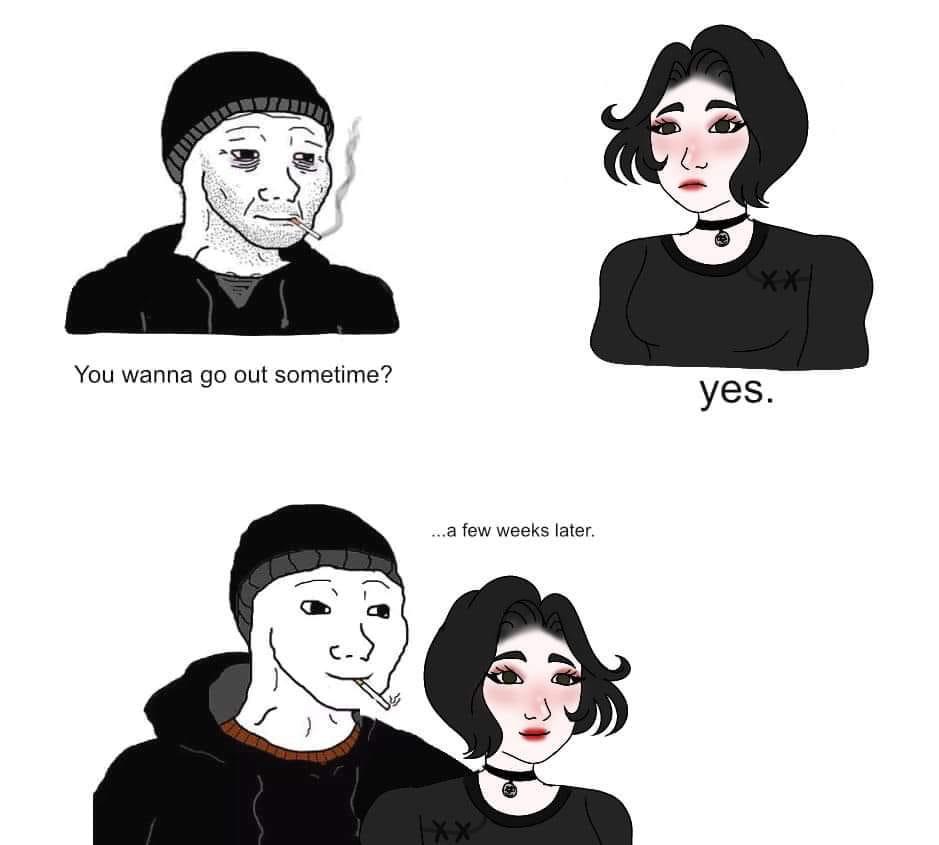 Girl-Doumer (Doomer Girl) — the female version of Doumer, depicted as a girl with black hair and black choker. The meme interacts with the canonical demerom or Trad Girl (wife Nordic Gamer).
Origin
First girl-Doumer appeared in posts on Reddit and Twitter on 2 January 2020. It was a mini-comic in which Doumer offers the girl to go somewhere, and after a few weeks they start Dating.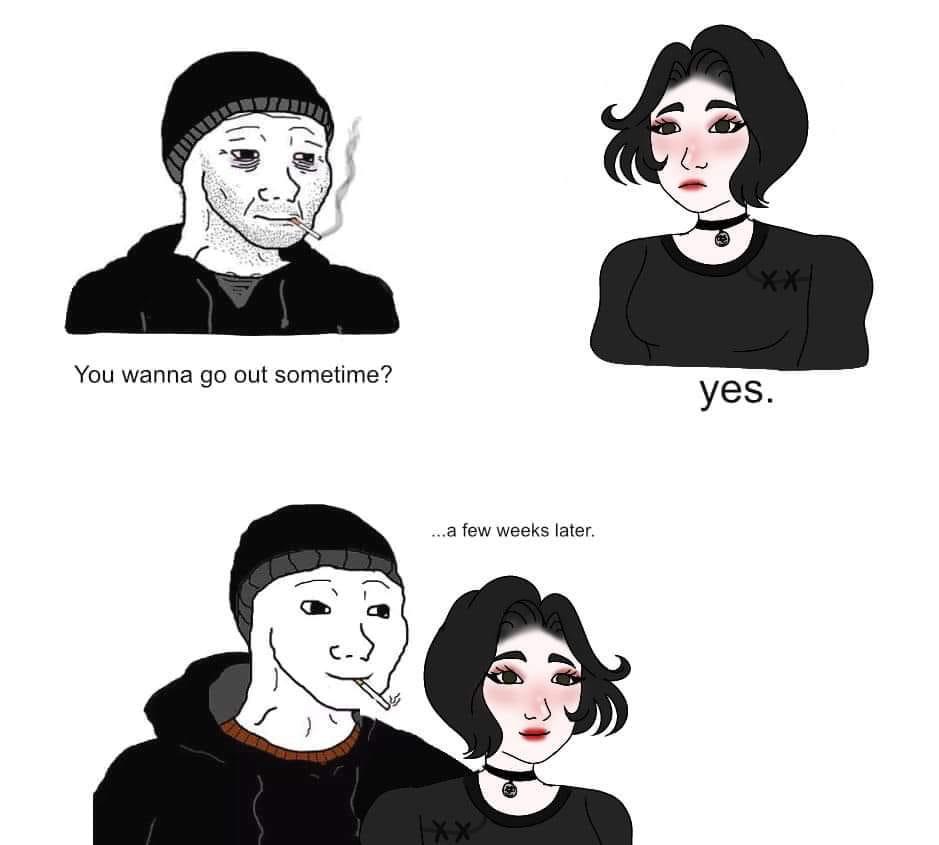 — Want to go out sometime? Yes.
A few weeks later…
The picture repeats the same art with a Trad Girl. Is a female version of the meme Nordic Gamer.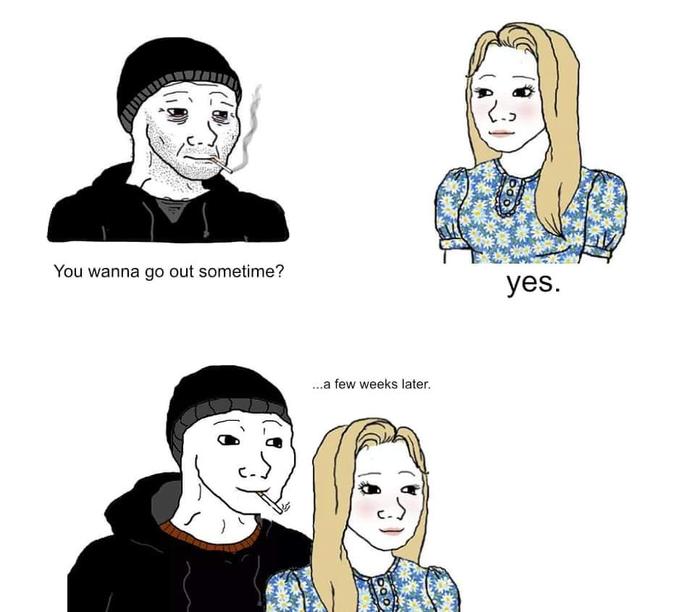 In the following days, different variations of memes about Doomer Girl spread in social networks. They all repeat the format of the meme Nordic Gamer when someone asks a question the man, and he simply answers "Yes".

In the meme the girl-Doumer interacts with different characters, for example, by demerom, Trad Girl and other Wojak memes.
The value
Memes about Doomer Girl illustrate a situation when a typical Samer tries to meet a girl. Due to the specific tastes and worldview he finds understanding only from the same girl as he is. Depending on the situation, the girl Doumer meets him in return, or Vice versa brutally refuses.
Gallery