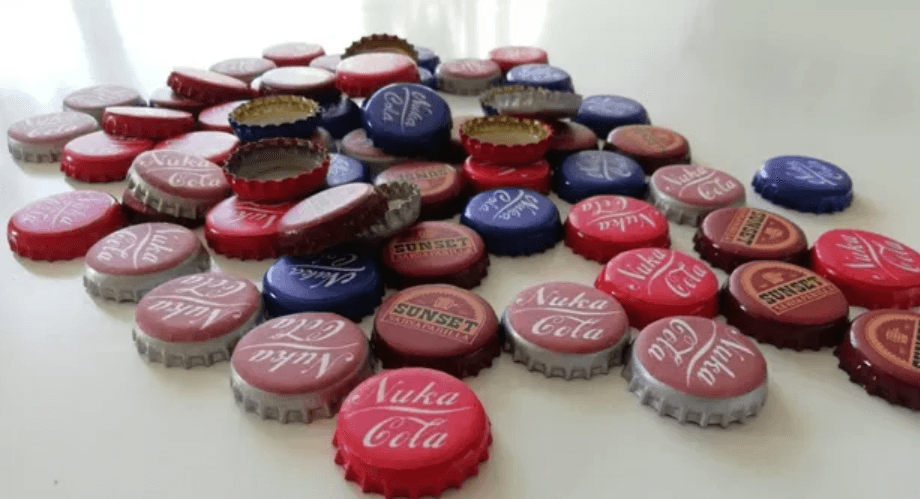 Possible Third world war was the first major meme of the year 2020. While the whole world is watching the confrontation between Iran and the United States, gamers know how to protect themselves in case of the Apocalypse. This bottle top, which should become the new currency.
January 3, was killed by General Qassem Soleimani. Iran's President promised to avenge his death. After a few days it became known that the country withdrew from the nuclear deal. And on the 8th of January, Iran launched missiles at the United States military facilities in Iraq.
Against the background of these news people earnestly discussing a potential Third world war. Hashtag WWIII came out tops Twitter in the first hours of the conflict. And with it all social media sawiroebis memes about the post-Apocalypse.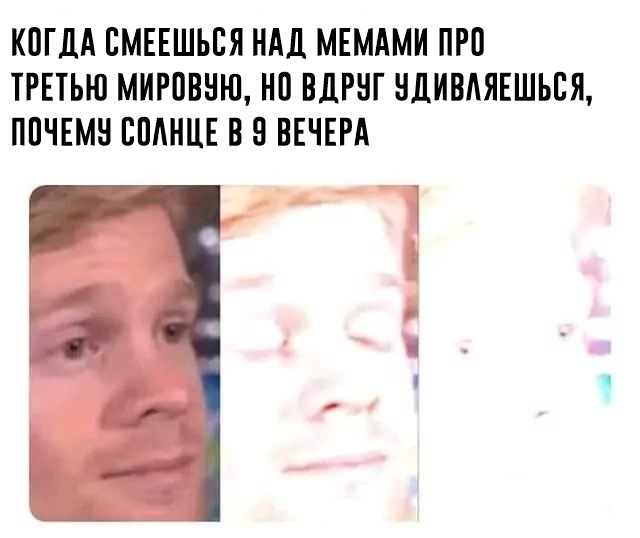 Part of the force became a meme about the bottle top. This is a reference to the game FallOut. There after the great war, the main currency of the steel iron of the lid from the drink "Nuka-Cola" (Nuka-Cola).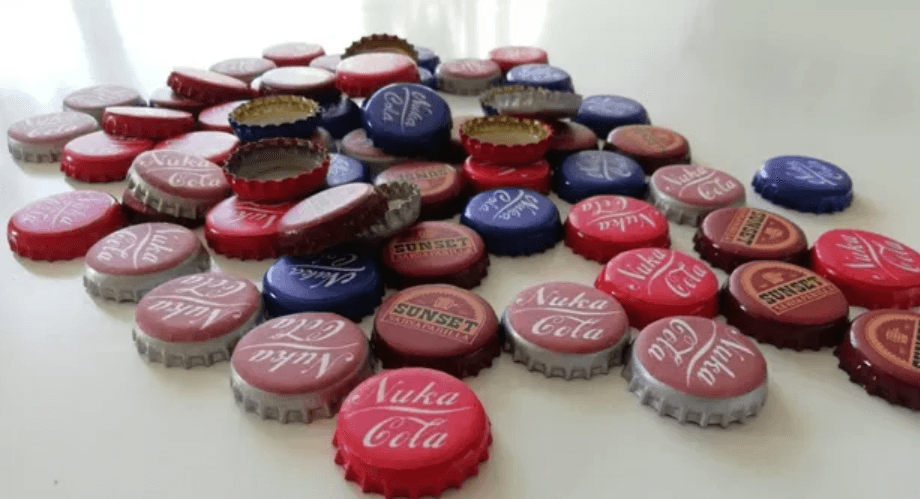 "Nuka-Cola" the story of the game universe was the main soft drink. There are many varieties. In terms of post-Apocalypse was supposed to restore the production of the drink will be impossible. So just did a tradable currency.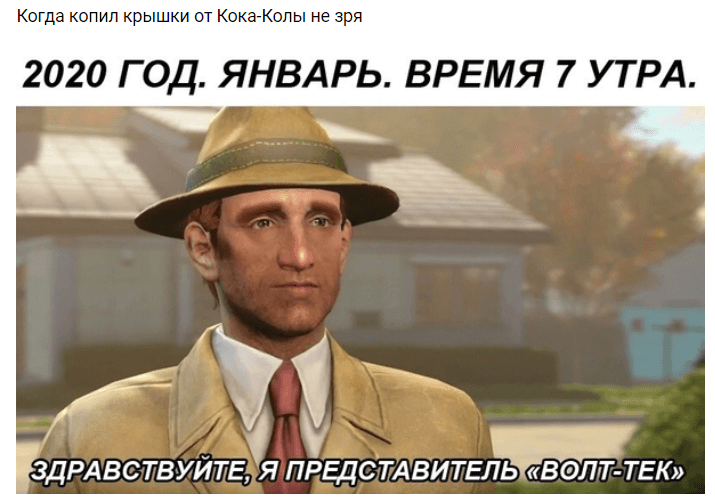 Gamers drew Parallels between the disaster and the events in the game. In social networks already there are proposals for the purchase and sale of caps. And the most Thrifty boast a collection that will make them wealthy after the war.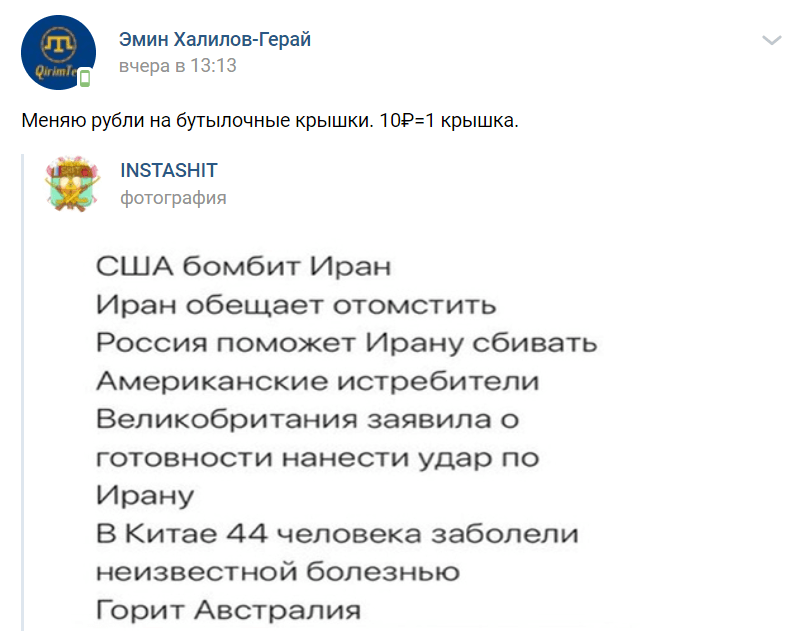 Memnya public picked up the trend. In the end, caps from bottles became symbols of material security.