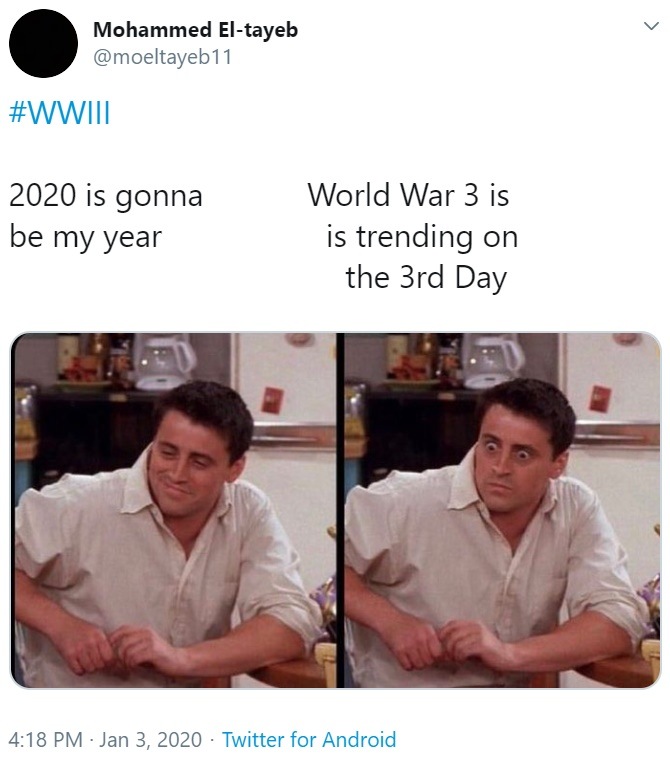 World war III (World War III, WWIII) — a series of memes with jokes about a possible Third world war. The topic became urgent in early 2020 after the assassination of General Qassem Soleimani of the American military.
Origin
Jokes about the Third world war has appeared regularly on the Internet since 2011. But truly massive this trend began in early 2020. It all started with the fact that on 3 January, the American military attacked the motorcade of Iranian General Qassem Soleimani.
Soleimani and his colleague Ali Mahdi al-Muhandis died. The President of the United States Donald trump announced on Twitter that the General was behind the deaths of thousands of Americans and had to be punished. Iran's President Hassan Rouhani has promised to avenge the death of Soleimani.
In this regard, on Twitter on 3 January 2020 appeared hashtag WWIII. The issue of a potential Third world war became the most discussed event and the first meme of the new decade.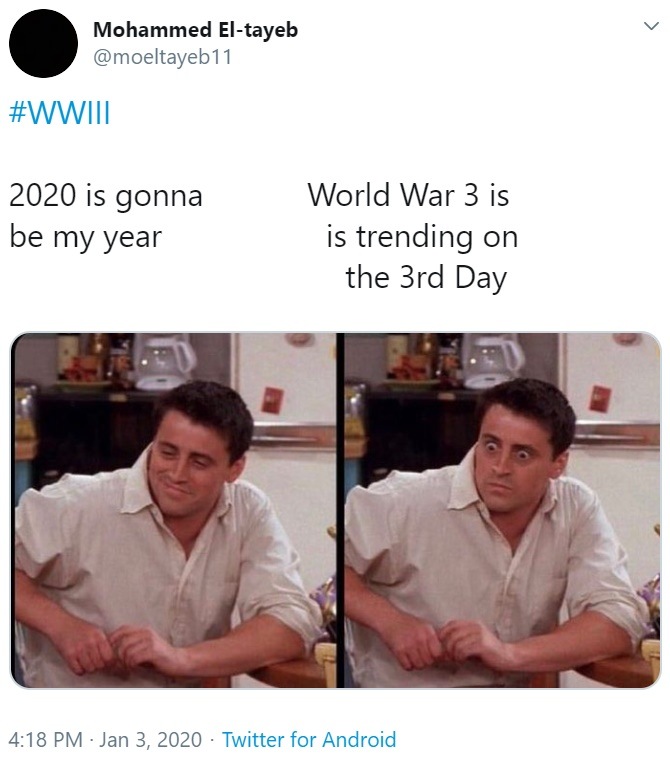 2020 will be my year.
The third world war is becoming a trend on the third day.
Soon memes about Third world war have gone beyond Twitter. Jokes, photoshopped pics and videosamy flooded Reddit, YouTube and Russian public Vkontakte. They are all in different forms ironically beat a possible nuclear catastrophe.
Donald trump is not afraid to be a villain in the eyes of the people. Examples of the glove of Thanos, he incurred the General anger. After the movie "Avengers: infinity War," she killed half of humanity.
The value
Memes about a potential Third world war in various forms of mock America's conflict with Iran. In addition, social networking popular jokes about the fact that humanity may soon disappear.
Gallery