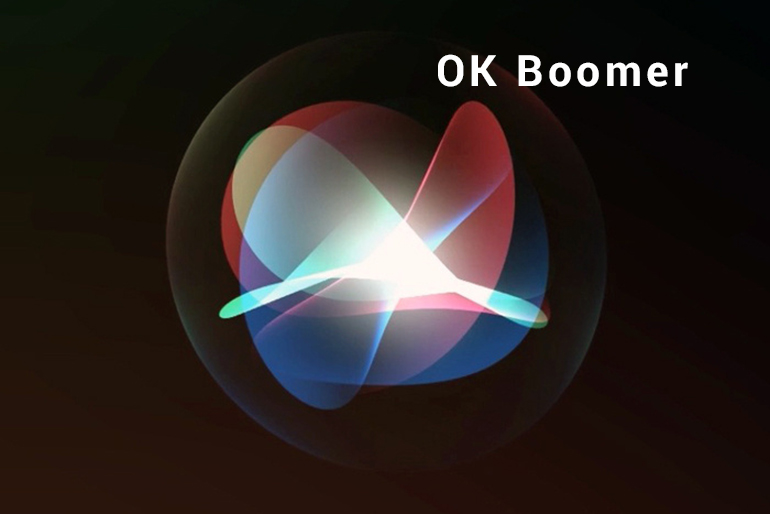 Social media users found that Siri knows the meme "OK Boomer". She says this phrase after a few precise questions.
To feel yourself old enough to ask Siri, who is Ariana Grande. But before you can say Knock Knock and Who's there. Here's how it looks.
[embedded content]
Obviously it works only in the English version of the voice assistant. In social networks have hundreds of posts about how people want Siri to play a popular meme.
tell Siri "tell me a knock knock joke" and after you say "who's there" she'll say something, then just say "who is Ariana grande?" Siri's hits me with that "ok boomer, hehe." Who broke the apple? pic.twitter.com/sU8T93RNFC

— Troy Zarba (@zarbreh) November 26, 2019
This is actually real but first you gotta do this:

Say "Knock Knock"

Then Siri will say "Knock Knock" back.

Then say "Who's there"

Siri will say something.

Say Ariana Grande Then an she should say "ok boomer".

NoT fAkE nOt CLiCkBaiT nO cAp 100% pic.twitter.com/hDG7jAo3xO

— super 🆒 (@qSupxr) November 30, 2019
I hate Siri for real "she said" ok"BOOMER" pic.twitter.com/ZDPjZ17JHI

— HeyItsMeTaylor 21 (@Taylor00793794) November 28, 2019
See also