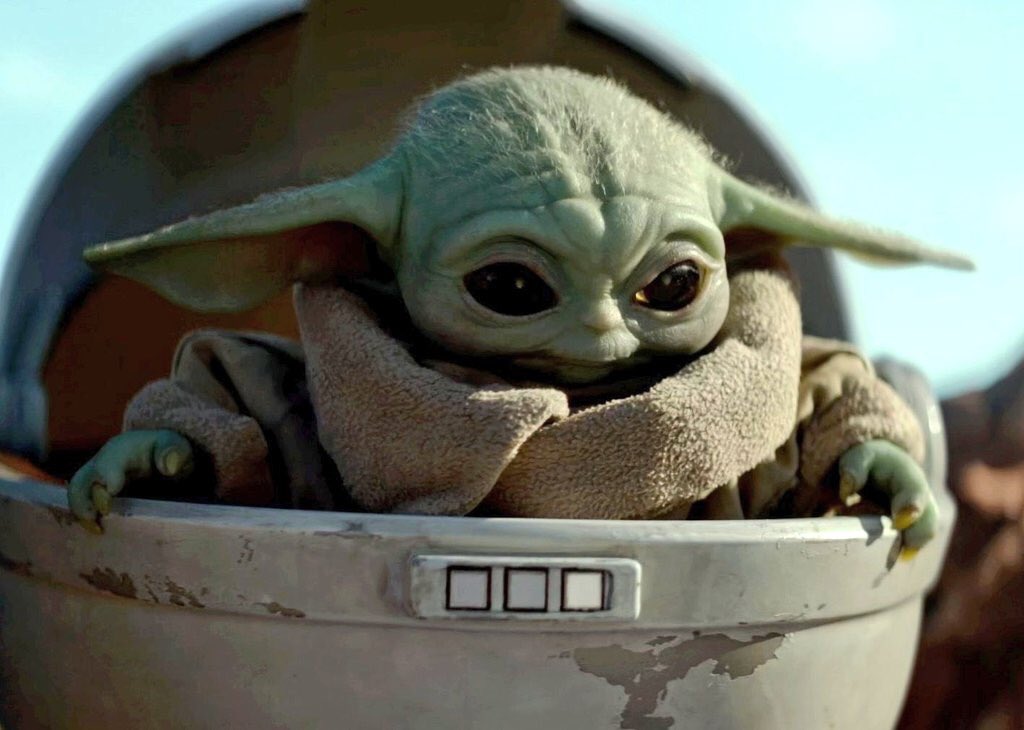 Little Iodine (Toddler Yoda Baby Yoda) meme with a nameless character in the series "Mandalore", which resembles a children's version of master Yoda.
Origin
12 Nov 2019 Disney+ released the first episode of the series "Mandalore" in the universe of "Star wars." At the end of the series showed the 50-year-old creature of the race of Yoda, famous in old movies.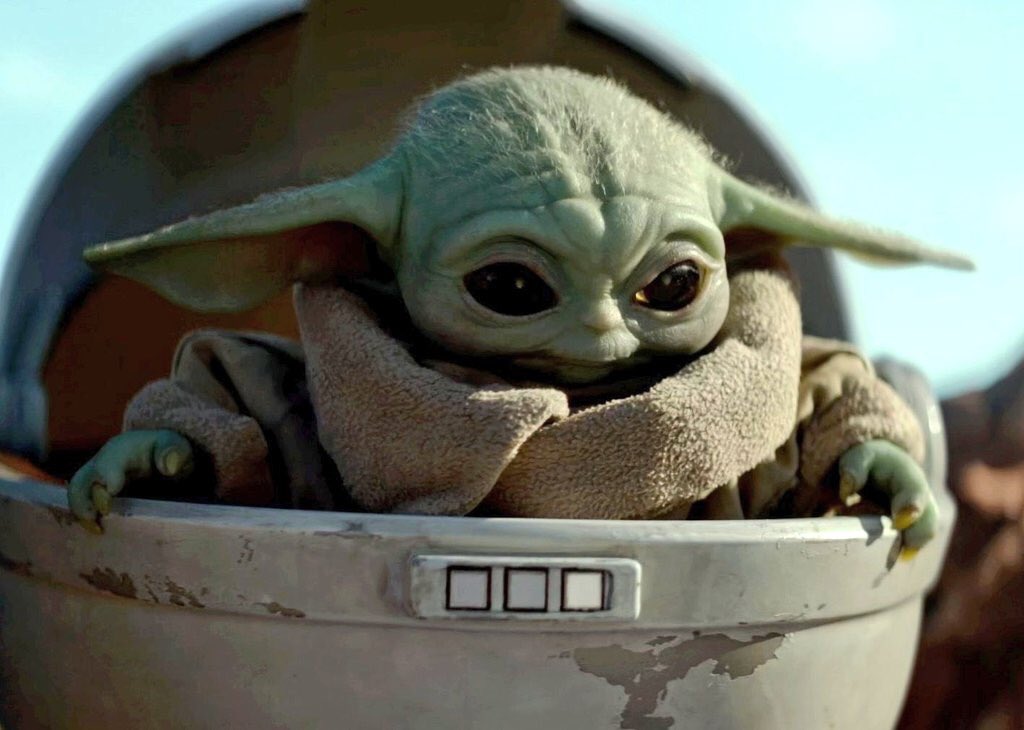 baby yoda 🥺💚 pic.twitter.com/St1Qzq9dGV

— 𝐞𝐥𝐥𝐞𝐧 ☂️ (@fakehappymeal) November 12, 2019
Character captured the emotion of the spectators, he began to discuss in social networks. Many have compared it to Pikachu, gremlins, etc.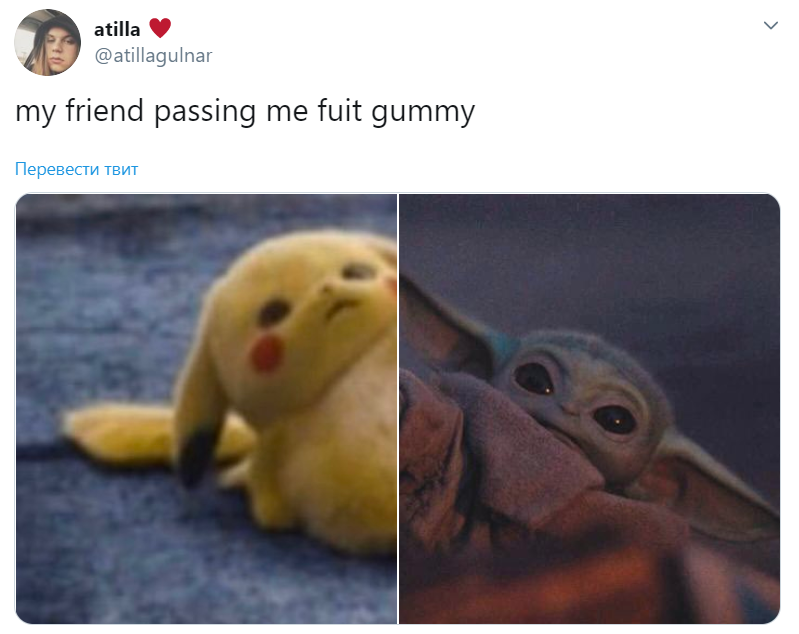 My friend gives me a fruit gum.
In all likelihood, the cute character is not Iodine. The events of "Mandalore" occur five years after the events of "return of the Jedi". So kid, probably a relative of the master. Of course, if Yoda learned to rebuild his body after death.
However, in social networks of the character is dubbed, for simplicity, toddler Yoda (Baby Yoda).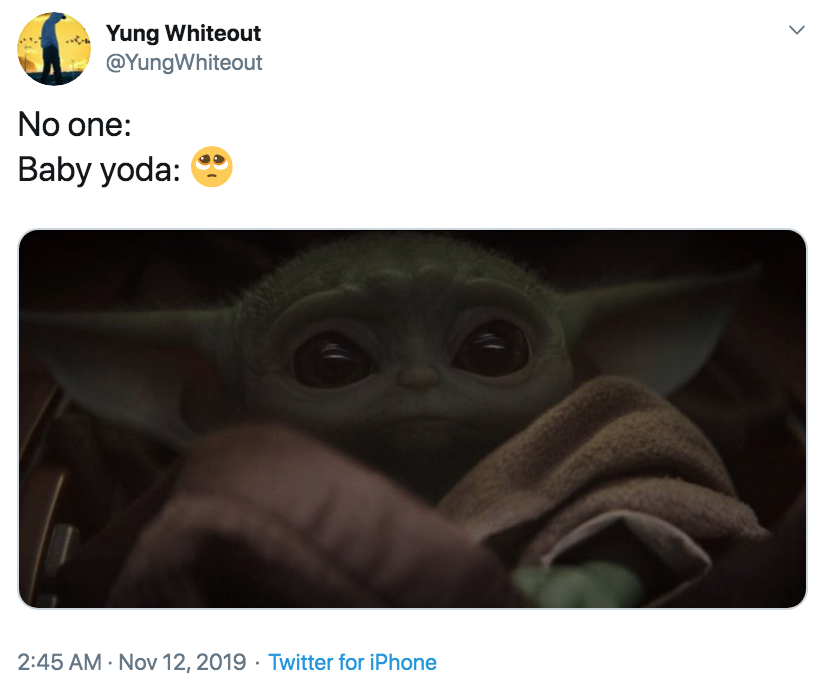 None:
Baby Yoda:
A few days later after the premiere on Reddit and other sources began to appear memes with the baby Yoda. They are all somehow related to the age of the hero and his famous relative.
See also
Gallery