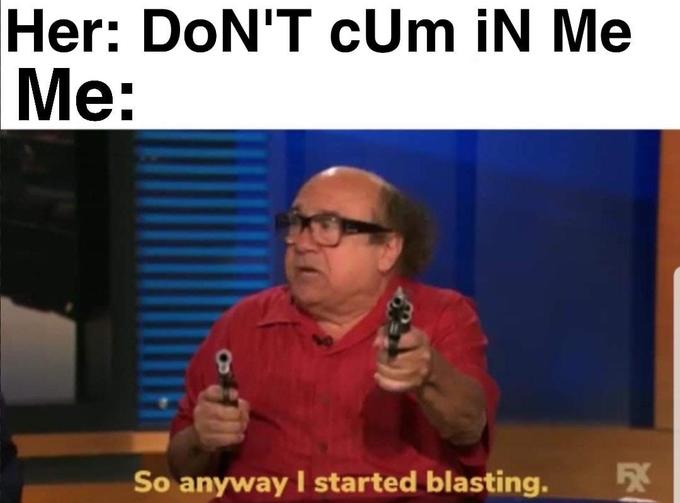 And then I shmalyat (So Anyway, I Started Blasting) — meme Danny DeVito from the show "always Sunny In Philadelphia", which sits on a television show with two pistols in his hands.
Origin
The frame became a meme taken from episode 2 of 9 season of "always Sunny In Philadelphia". In the story, the character of the series Frank Reynolds (Danny DeVito) has acted on television shows in defense of weapon possession. Talking about how he defended himself against the robbers, Frank suddenly pulled out a gun.
[embedded content]
— I was lucky that I had my stuff.
— Your stuff?
— My guns. Anyway, I started shooting. Bang! Bang! Now my eyesight is not very good, so I missed it.
The phrase "one way or another, I began to shoot" became a meme at the end of September 2019. First post posted redditor DannyHallam. The scenes with Danny DeVito he added this inscription:
She: Just don't cum inside me.
He: anyway, I started shooting.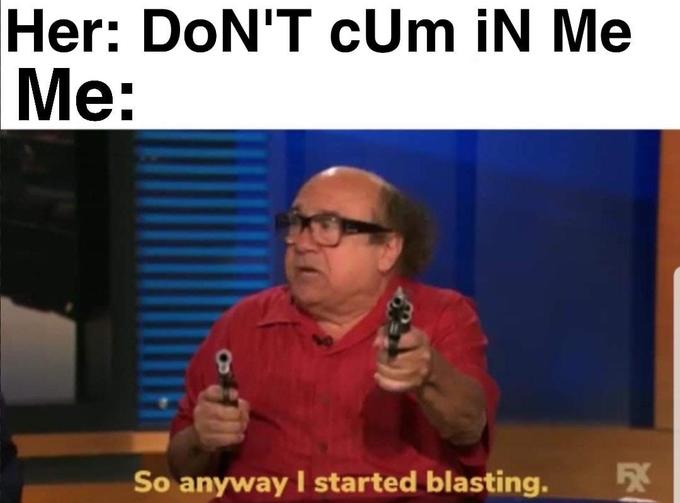 The new format severoceska on the same day. Memes with Danny DeVito went to other branches of Reddit, and then all over the Internet. In Runet meme was super popular, but was seen in a number of thematic communities. However, in public the phrase from a meme translated as: "And then I shmalyat".
The value
Meme Danny DeVito with guns ironically describes a situation in which someone with authority, applies it in the most insignificant moments. Sometimes a meme is simply used to joke about shooting — for example, about friendly fire in a computer game.
Template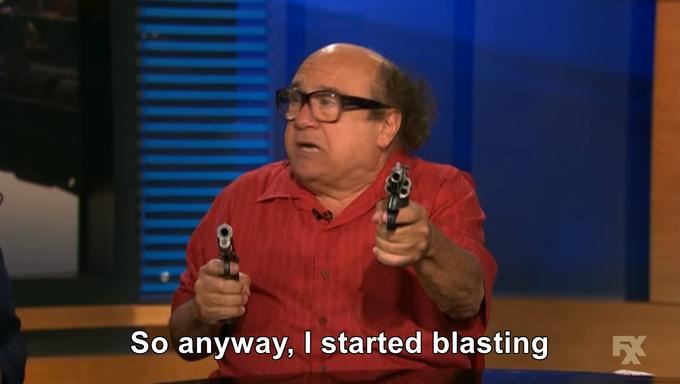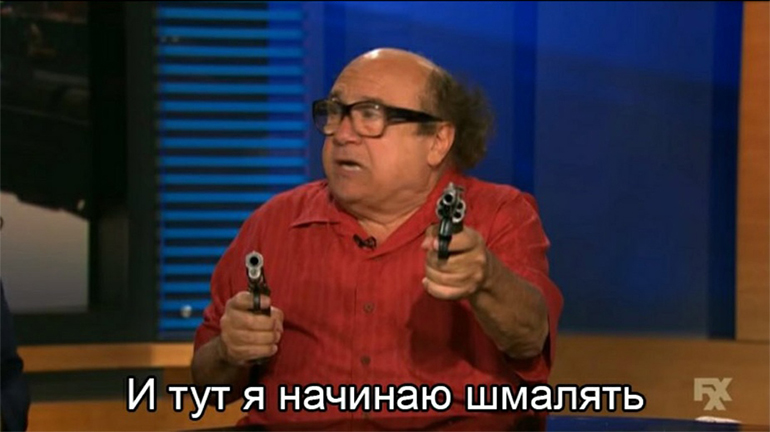 See also
Gallery