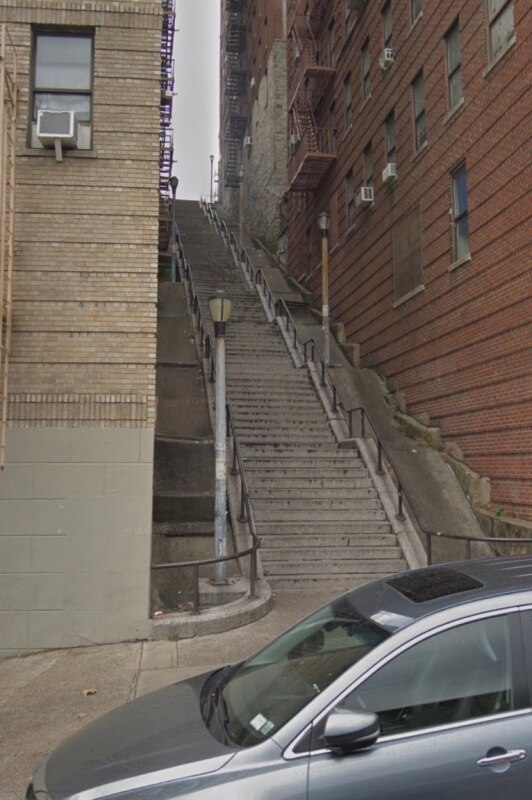 Users of social networks have calculated the location of the stairs from the movie "Joker" Todd Phillips. Her main character danced before enjoying an evening show. This episode fell on the main poster of the picture.
As it turned out, this ladder exists almost in the same form as in the film. It is located in the Bronx at 1165 Shakespeare Avenue. 7 Oct 2019 iFunny user published a screenshot from Google Maps of this place. The photo was taken in November of 2017, but since then little has changed.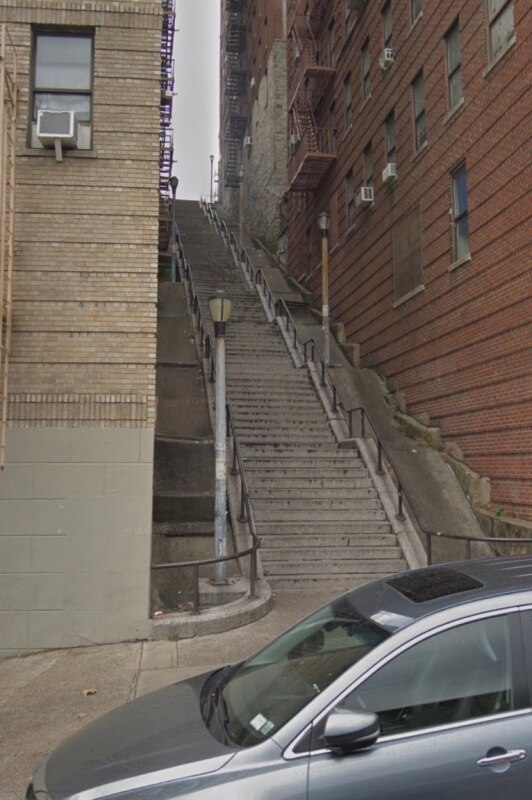 In the story the Joker in a red suit with a cigarette in his mouth dancing on the stairs before heading to the evening show Murray Franklin. There it is found by the cops from prosecution. Even before painting the scene with the dance of the Joker became a meme. And the dance itself repeatedly repeated cosplayers.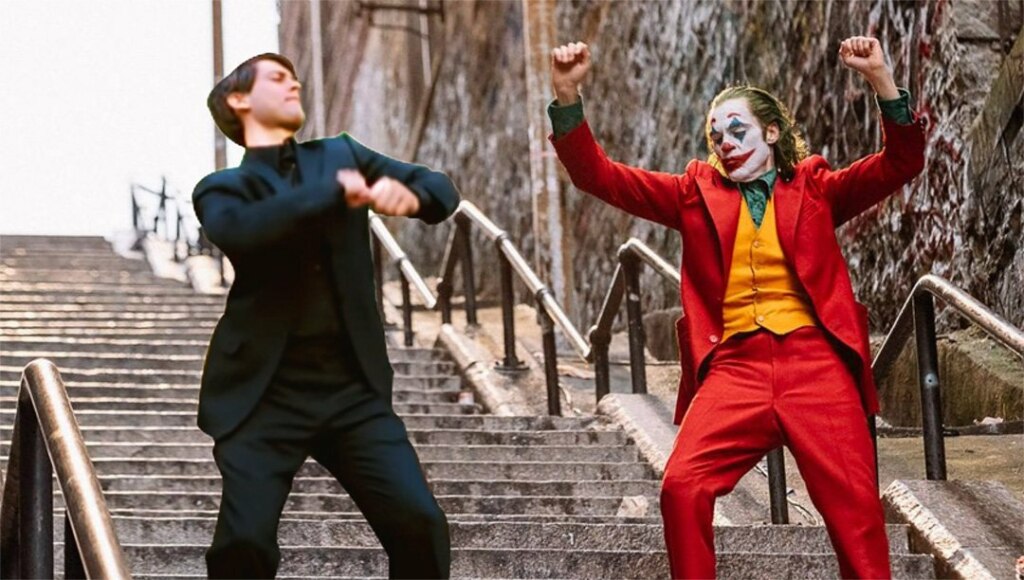 Upon learning of the existence of the legendary ladder, users jokingly renamed the point on the map. For several days it was called the Joker Stairs — Stairs of the Joker. Landmark placed in the category of "religious monuments".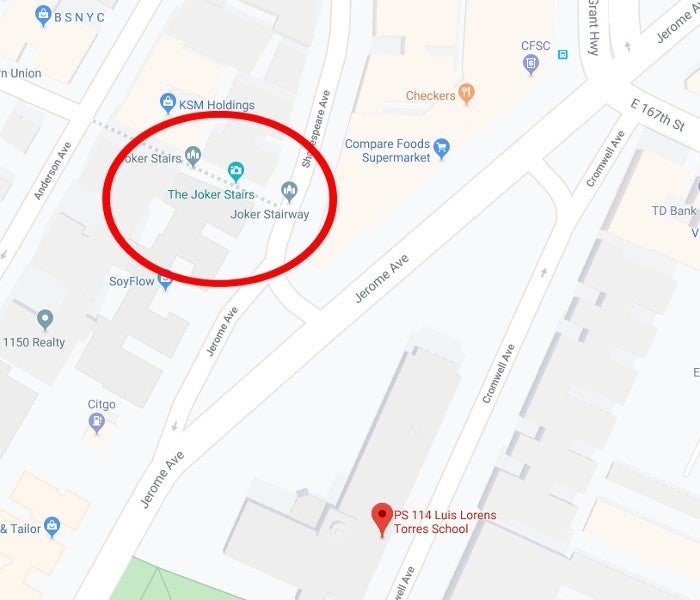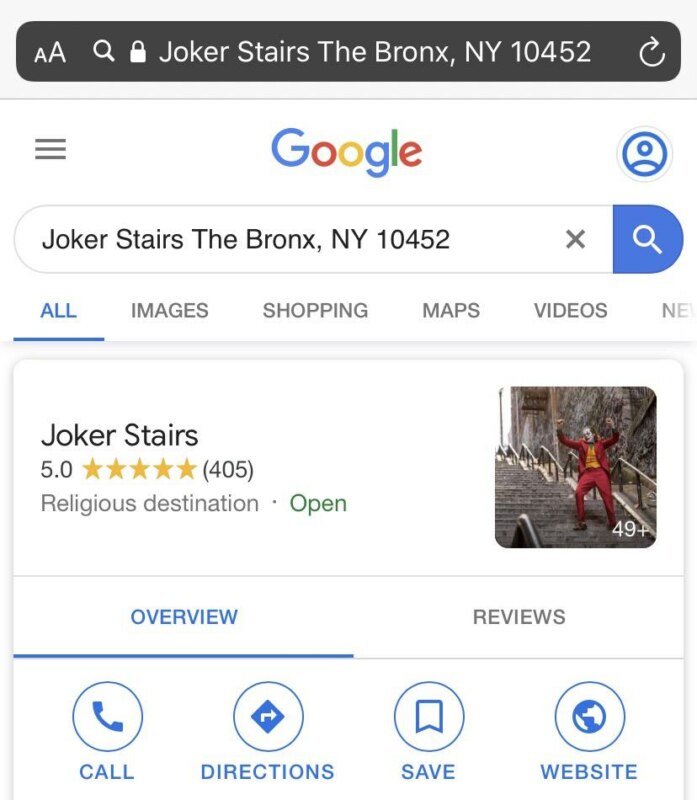 Now the point on the map has again become nameless. But fans of the Joker has immortalized the stairs in the meme. On Reddit and other social networks began to appear jokes about "sacred place" and a parody of the famous dance. As instagram slowly typed pictures with tourists who managed to visit near the stairs.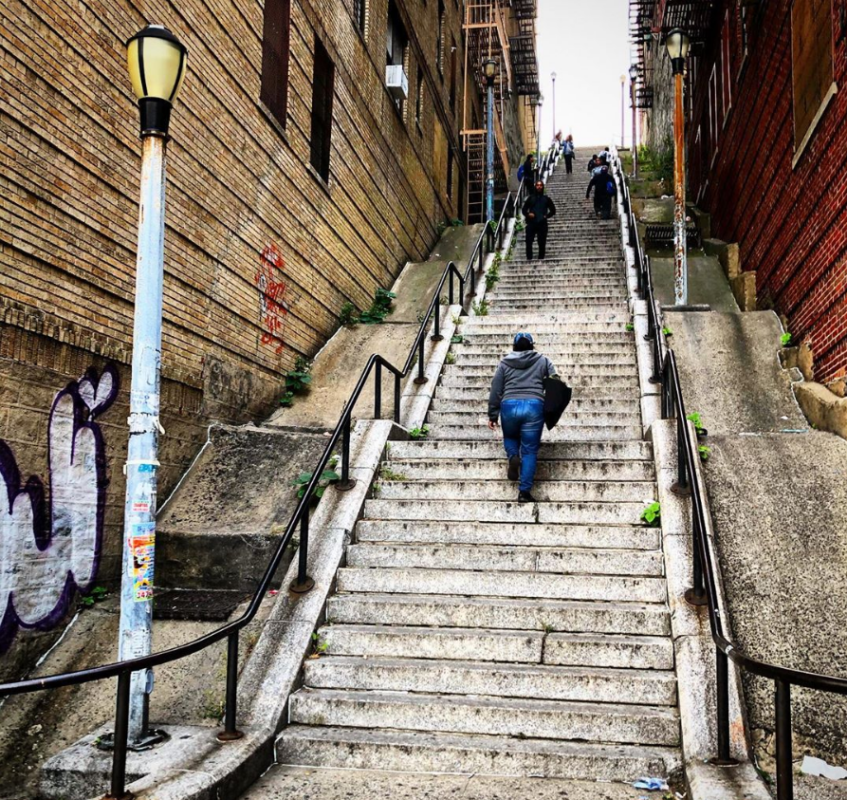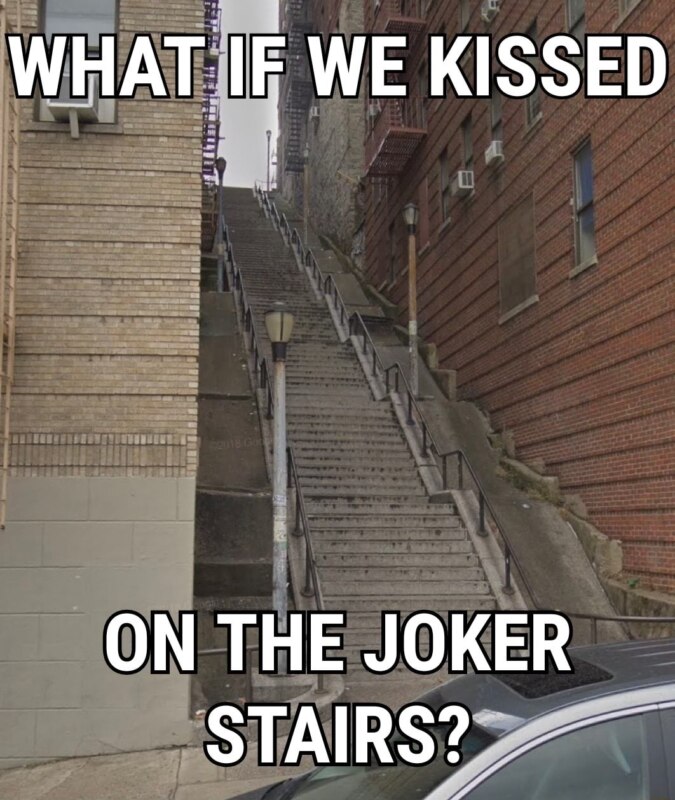 What if we kissed on the Stairs of the Joker?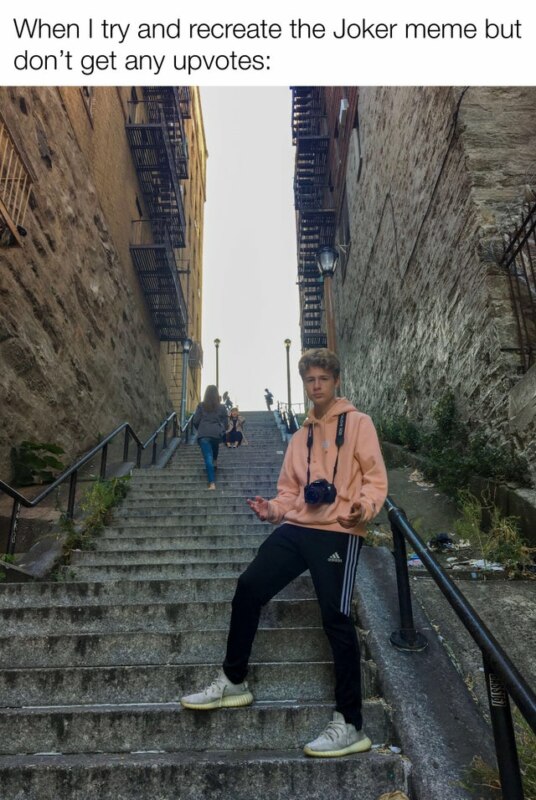 When you are trying to reproduce the meme with Joker, but they don't get any likes.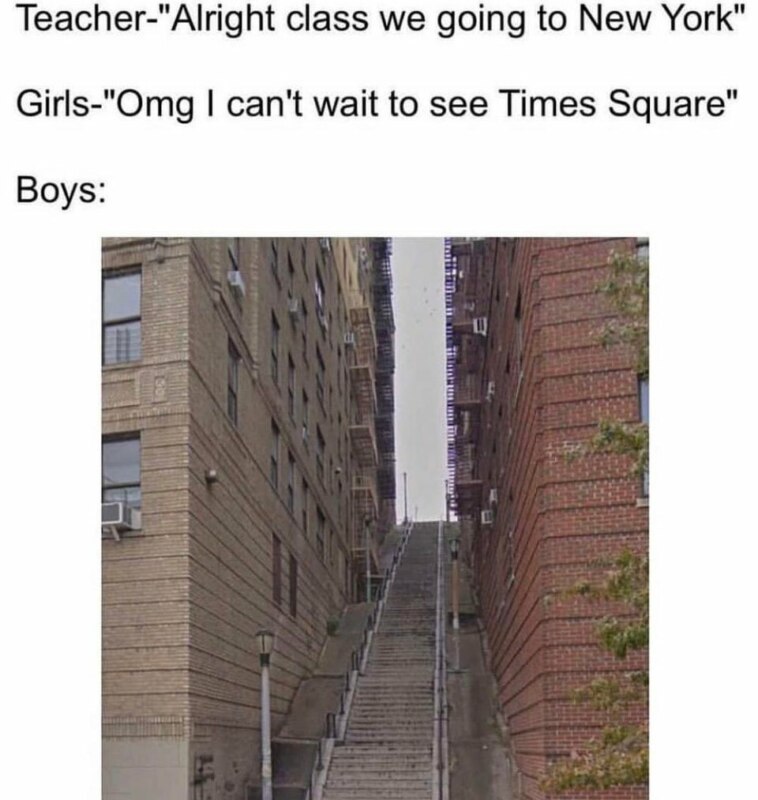 Teacher: Okay, class, we're going to new York.
Girls: Oh my God, I can't wait, I'd see times square.
Boys: