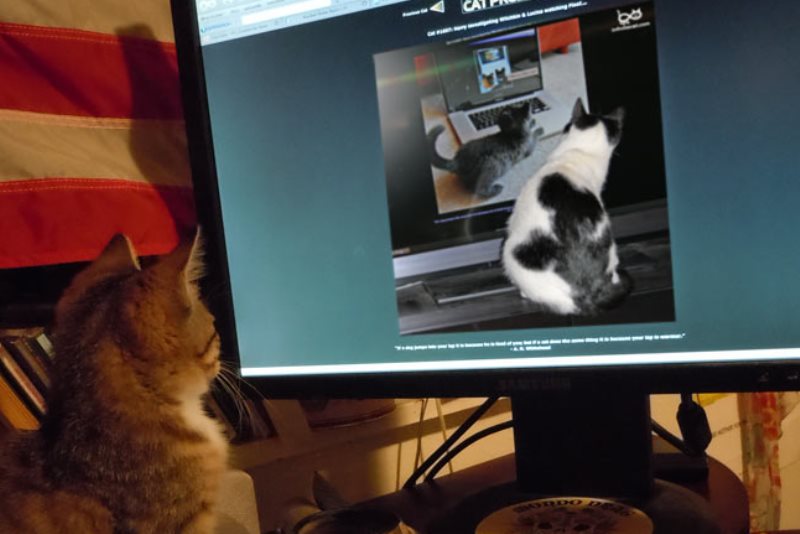 Website The Infinite Cat Project allows people to make each cat participate in a large project. The point is that the cat looks at a photo of another cat. Then a picture of him watching another cat. Cats look at other cats indefinitely.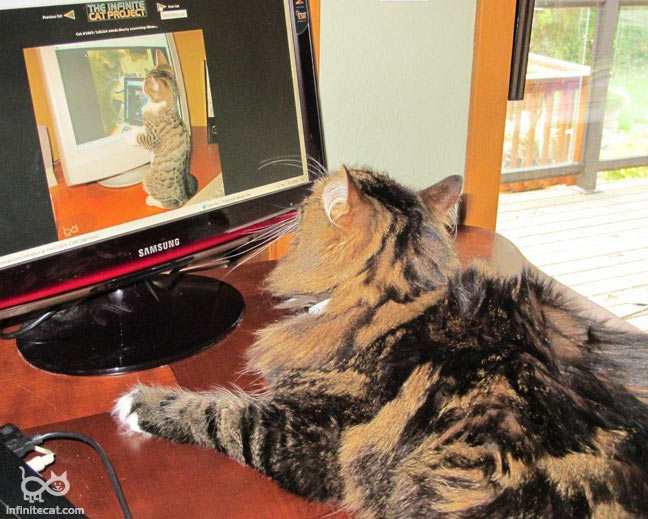 The project has already participated 1823 the owner of the cats. Under each photo are their names.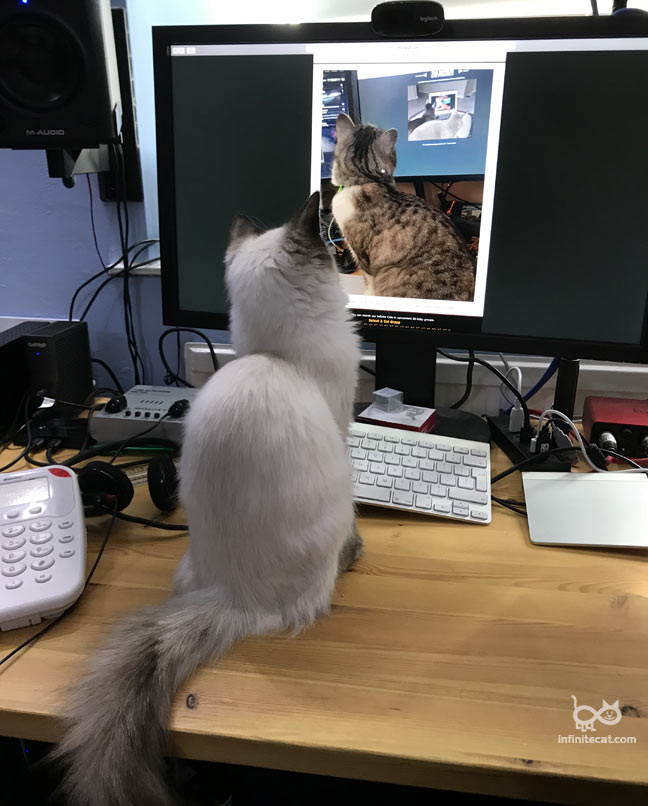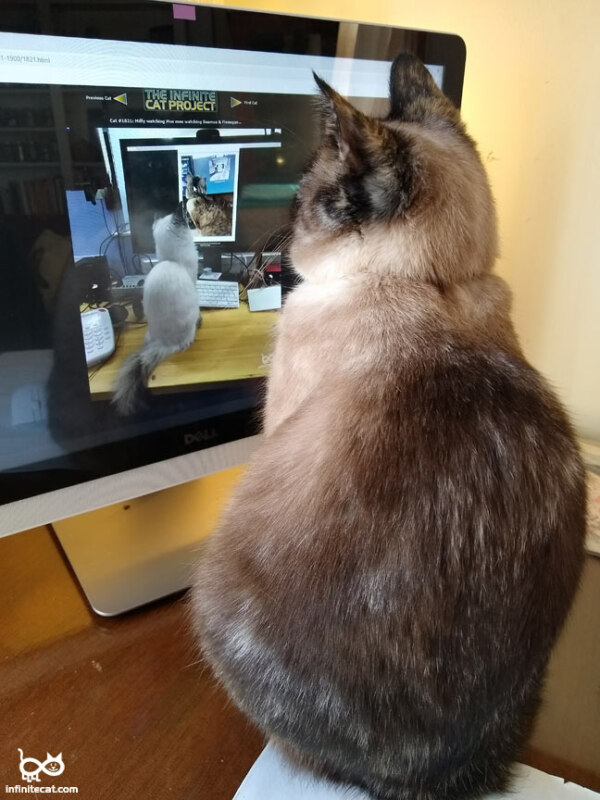 While that last one in the chain was a cat named poppy, he looks at Cleo.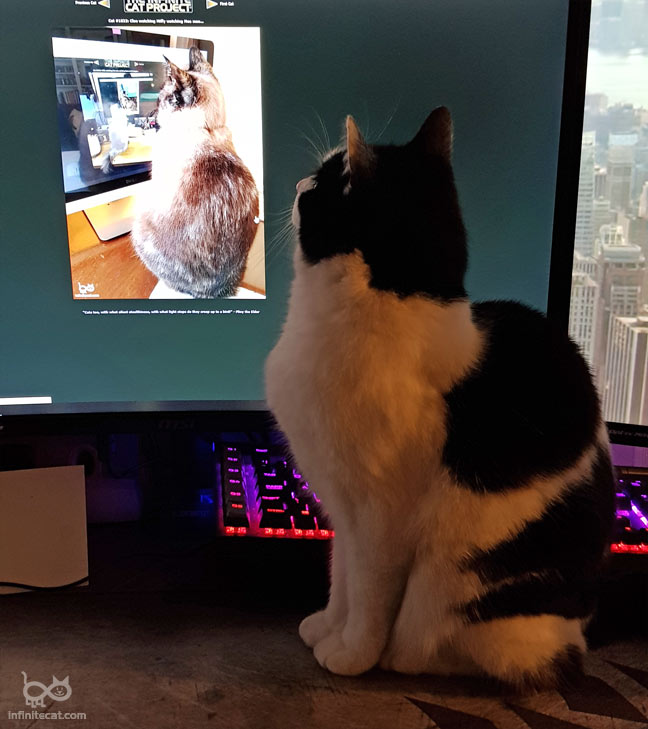 See also