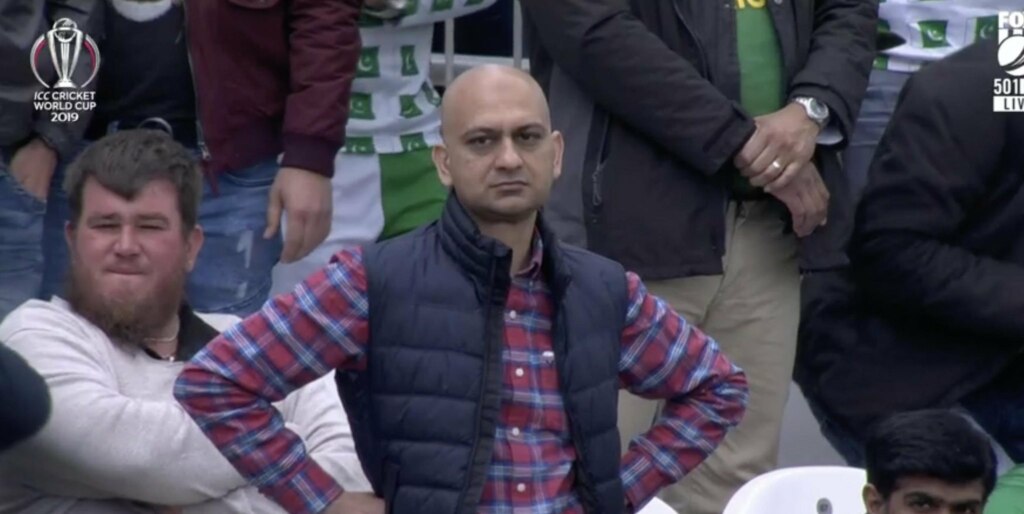 Frustrated fan of cricket (Disappointed Cricket Fan) — meme with a bald man in a plaid shirt and a vest, which upset the view put hands on her hips.
Origin
The man from the meme — Pakistani Muhammad Akhtar Sarim. June 12, 2019 was the cricket match between Australia and Pakistan. During play Pakistani athlete Asif Ali dropped the ball. Television camera captured the moment, and in the background in the frame was a frustrated fan.
On the same day the movie with this moment, was uploaded on Facebook. From there the video spread across other social networks and attracted the attention of Western media.
The next day, gifs and videos with a disturbed fan became a meme on Twitter. Users started to invent a situation that fits a pattern with Akhtar.
Over time, the meme reached the Runet. It turned into a classic reaction of the users «Vkontakte».
The value
Meme with a disturbed fan expresses a reaction to something unpleasant and offensive. Posture of a man shows that he was dissatisfied with the conversation or the ongoing event.
Template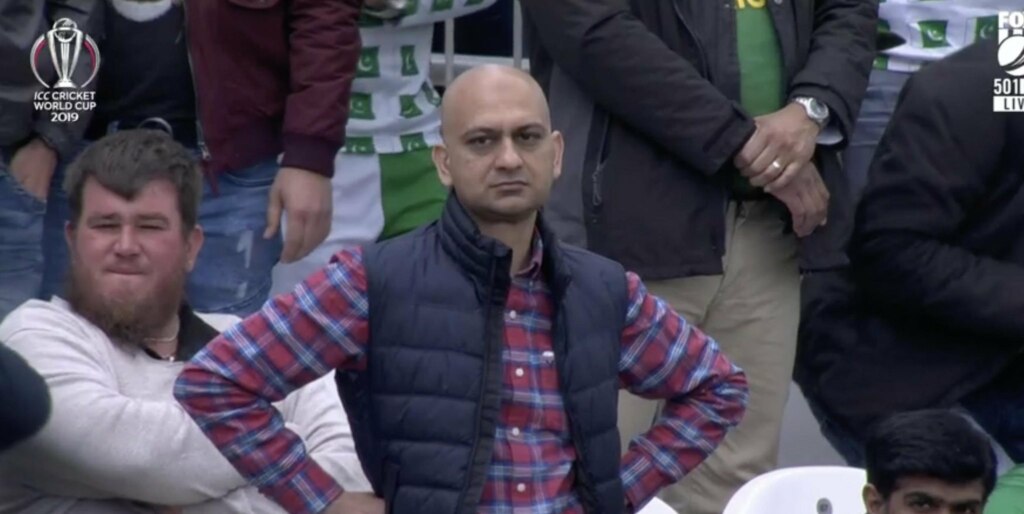 Gallery