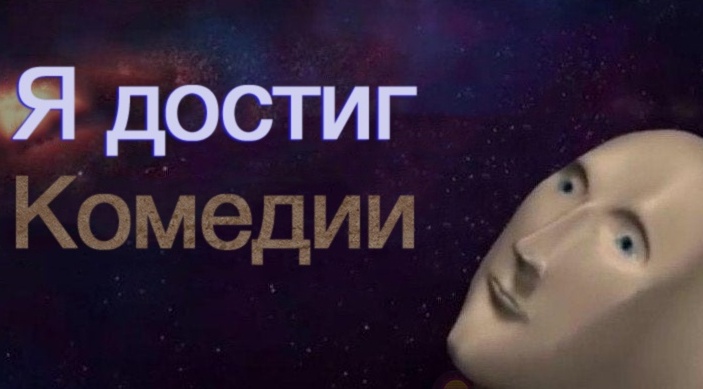 I made up Comedy (I have achieved Comedy) — meme 3D model of a human head from the Meme Man. Used to ridicule someone's flat and inappropriate jokes.
Origin
Surreal memes with 3D model of a human head appeared in 2014. The character was named Meme Man and became a symbol of several thematic communities in the West.
11 APR 2019 Timotainment youtuber has published a video called «Stand-up». In the video Meme Man reading jokes in front of a microphone after the applause says: I have achieved comedy.
[embedded content]
The final shot of this video became the basis for memes at the end of July 2019. Redditor thetabbygal published picture, attributing to her the situation: «the 12-year-olds when they use words like «potatoes», «Tyrannosaurus Rex» and «chicken nuggets» in the same sentence».
The post has gained 8 thousand upvotes and gave impetus to the spread of the new format. Memes «I reached Comedy» became viral in early August. In Runet they force the public Cringe. For some time the template was gone from sight, but at the end of September again became popular.
The value
Meme «I reached Comedy» ironically describes a situation when someone says unfunny, inappropriate joke. Often this meme is used in response to banal and outdated jokes about the number 69.
See also
Template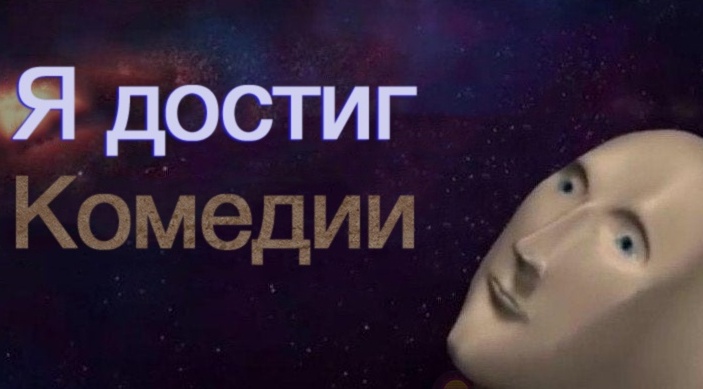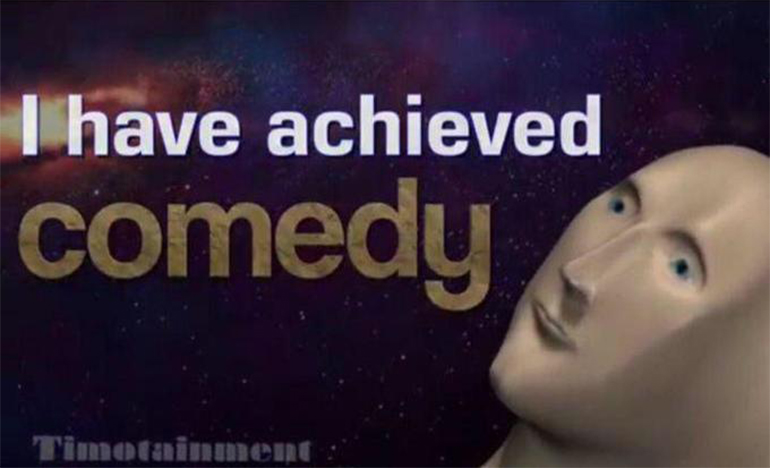 Gallery