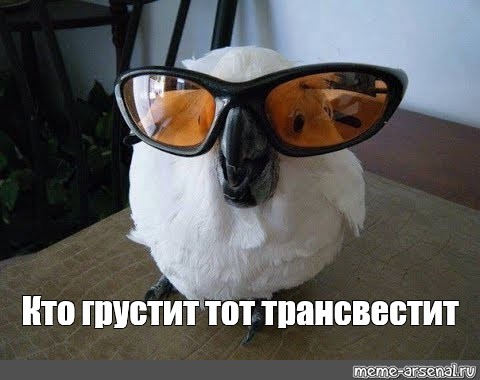 Who is sad the tranny — abstract meme parrot with glasses. Used as a reaction to something sad.
Origin
The phrase "he Who is sad — he's a transvestite" have long been known. Who invented it, to know it is now impossible. This joke has gone viral thanks to amusing rhyme. It is often written in the comments in social networks, when someone complains of sad mood.
In April, 2019 in social networks began to spread memes with a parrot with glasses. A ridiculous image of a bird in combination with the caption "Who is sad he's a transvestite" made a meme successful.
In September, the meme has received a second wave of popularity. This phrase began to be used as meme-spam in comments "Vkontakte".
Gallery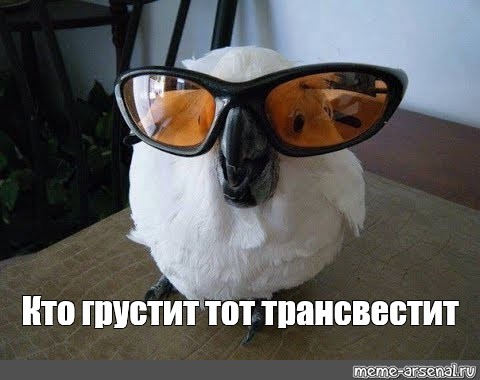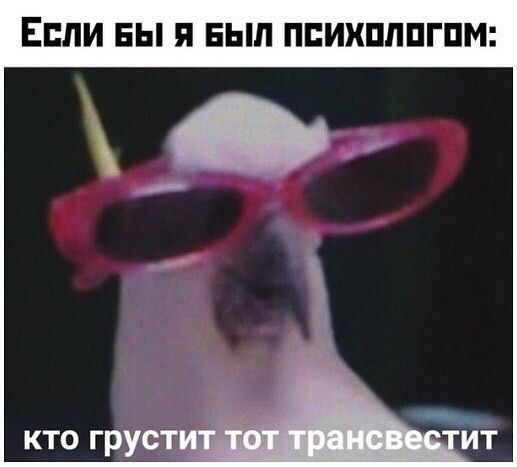 See also