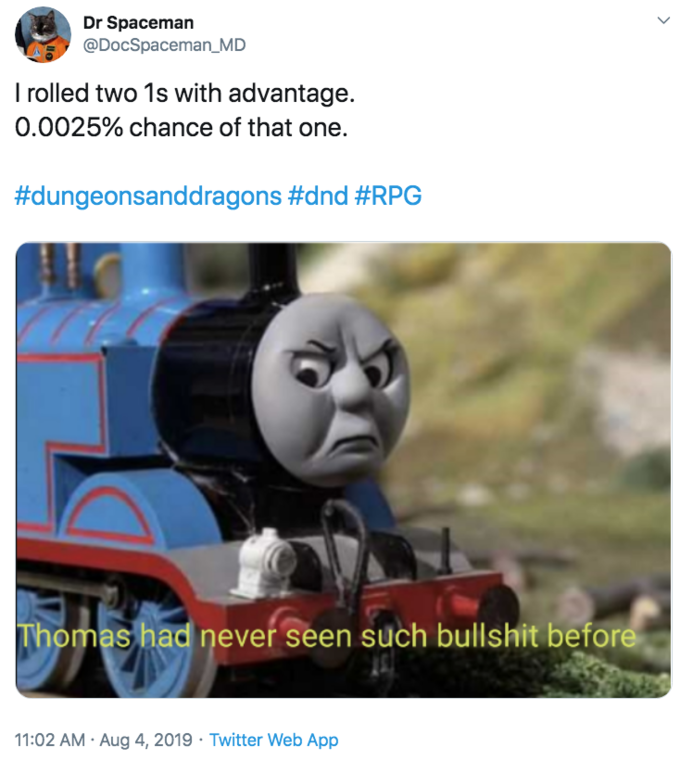 Thomas had never seen such nonsense (Thomas had never seen such a shit, Thomas Had Never Seen Such Bullshit Before) — MEM with Thomas Thomas, who grimaced in anger.
Origin
The frame became a meme, taken from the cartoon "Thomas in trouble", which was released on 18 December 1984. In the beginning of the episode train stops the police. This forced the hero to make an angry facial expression.
[embedded content]
Pictures with train Thomas, whose human face has long used the Internet to Express different emotions. For example, in March 2015, Tumblr user shared a collection of screenshots.
As the meme Picchu with an angry Thomas began to use in early August, 2019. It all started with a tweet by user @DocSpaceman_MD, which is added to the frame of the inscription Thomas Had Never Seen Such Bullshit Before.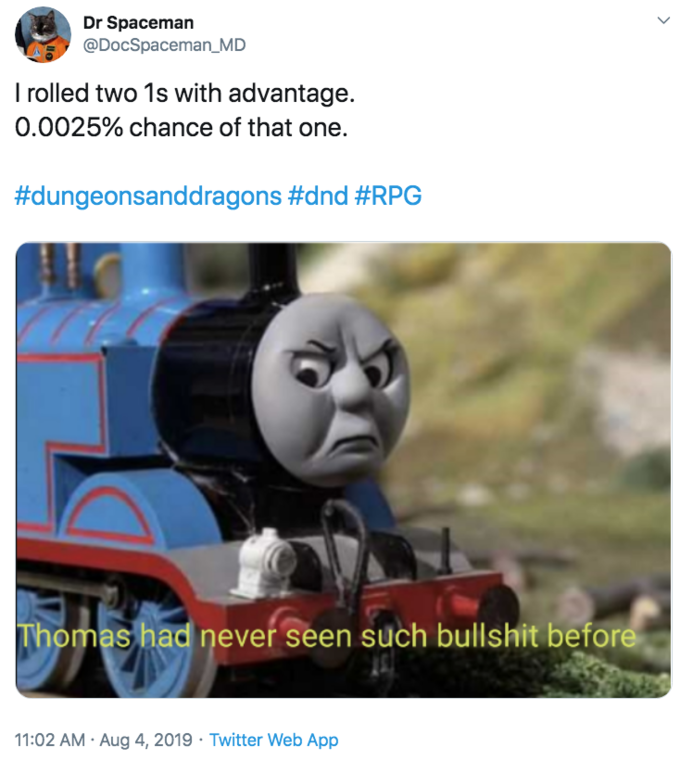 In late August, the format has become viral on Reddit. Users started to invent a situation which could annoy Thomas. Most of them ironic.
The value
Meme "Thomas has never seen such nonsense" is a reaction to something strange and implausible. Hearing complete nonsense, in his opinion, hero meme makes angry face. In most cases, these situations are ironic and nonsense are only for certain people. For example, a third grader who said that there are numbers less than zero.
Template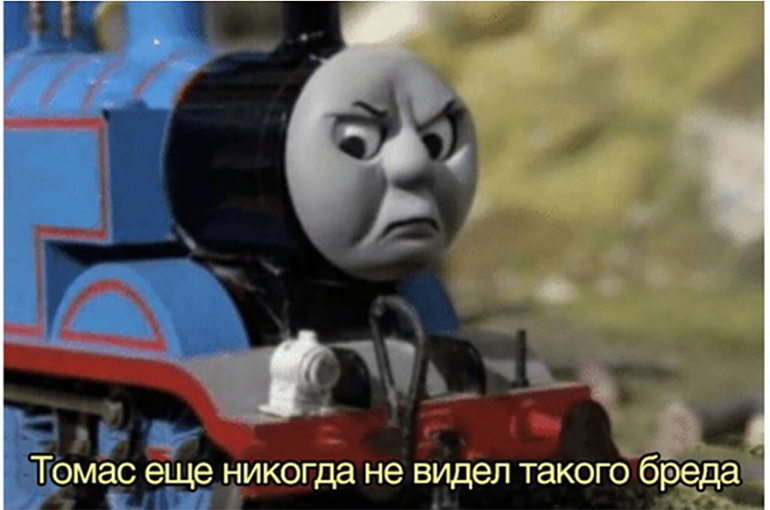 Gallery