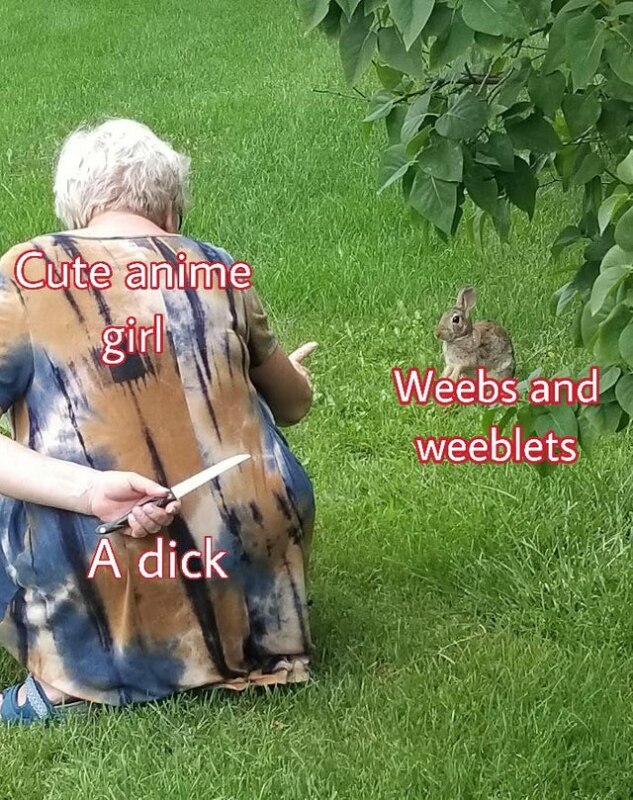 The grandmother with the knife behind his back threatening Bunny (Grandmother hides a knife from the rabbit, Grandma Rabbit Hiding From Knife) — meme with her grandmother, who hides behind a knife and threatens the rabbit with a finger.
Origin
It is not known where did the photo with grandma and the rabbit. It was first published on Reddit section r/hmmm 2 September 2019. On the same day, redditor Edisonen suggested to make pictures of the meme. He posted the first meme in the section r/Animemes.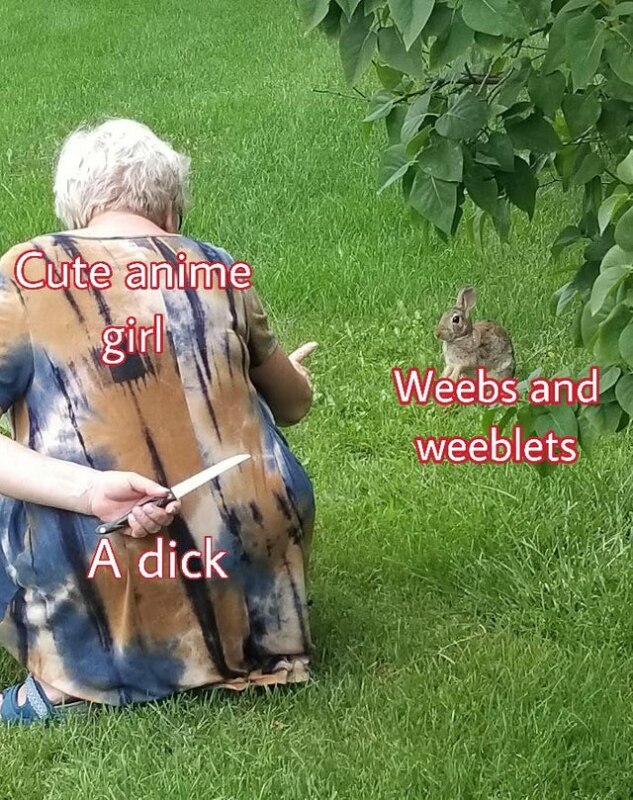 Cute anime girl.
Vibe and Webley (the so-called anime beginners and those who are obsessed with Japanese culture).
Member.
The format became popular on Reddit and other platforms. After a few days it evolved. Users added to it a picture of a rabbit that holds a small RPG.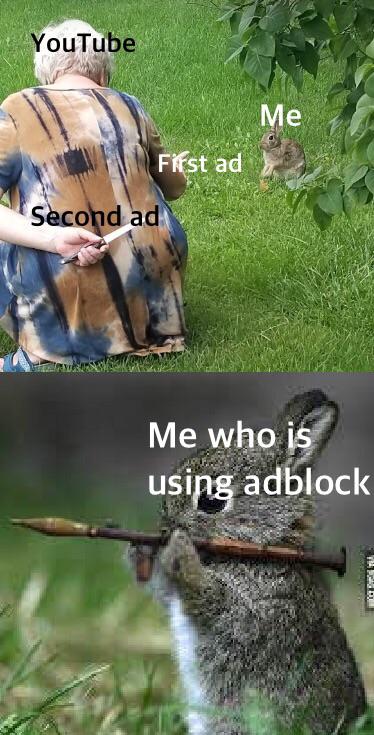 The value
Meme with her grandmother, who hides behind a knife can illustrate a variety of situations depending on the signatures. As a rule, the knife behind his back symbolizes something hidden, about than does not know the user (rabbit). For example, it may be a second advertisement on YouTube, which is often ridiculed in memes.
Additional frame with rabbit and RPGs often demonstrates "otvetochku" from the allegedly inattentive user. In the case of YouTube it could be AdBlock.
Template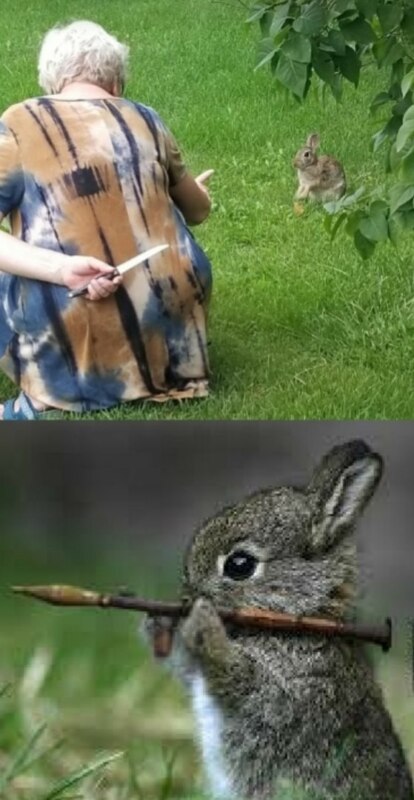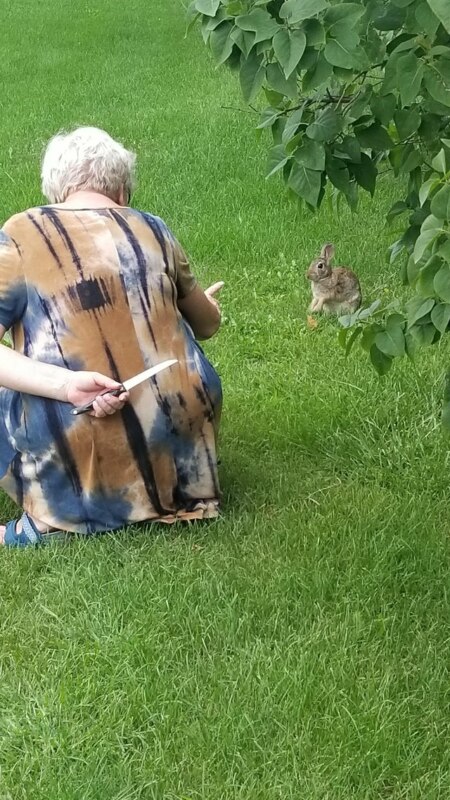 Gallery