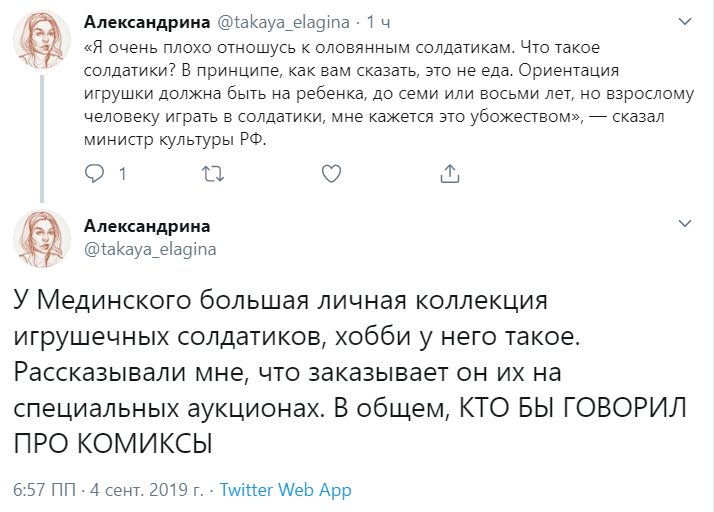 The Minister of culture Vladimir Medinsky called morons adult comics lovers. He compared this genre of literature with chewing gum and said that the comic book is needed for those who can't read.
The statement about "morons" with the speech of the Minister on the 32nd Moscow international book fair published by the Agency "Moscow".
Comics — this is for those who do not know how to read. I'm very bad attitude to the comics. The comic is like a chewing gum, as you say, it's not food. Comic — the focus should be on the child who is just learning to read, to seven to eight years. But an adult reading comics is a confession that "I'm a moron, I read comics"
Vladimir Medinsky
TASS gave a softer version of the quote, the last sentence in his article is: "the Comic is focused on the child who is just learning to read but an adult read comic books I think misery".
The statement Medina scattered across the network and caused outrage. Twitter comic book "Chuk I Gik" wrote briefly: "We are not morons".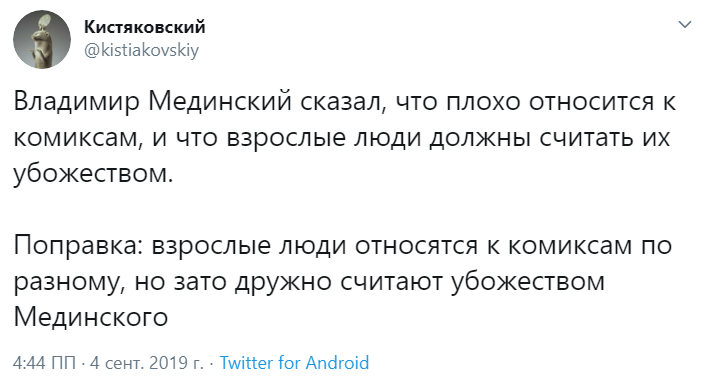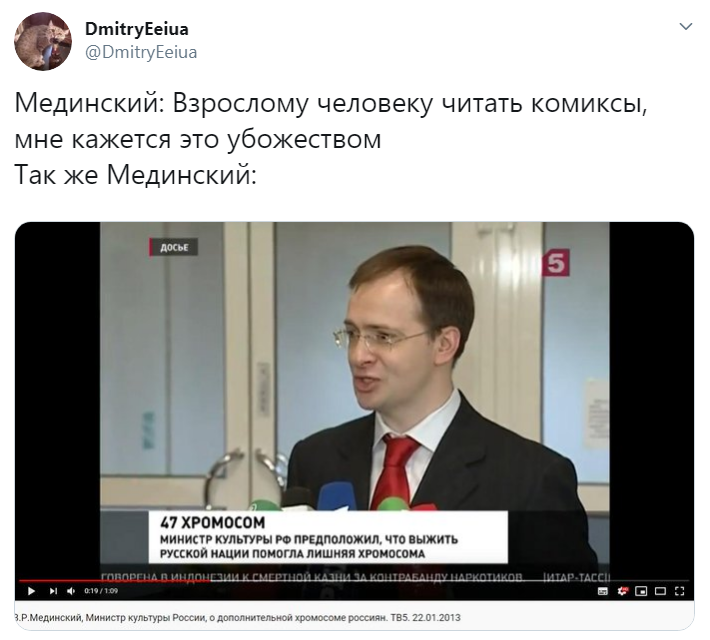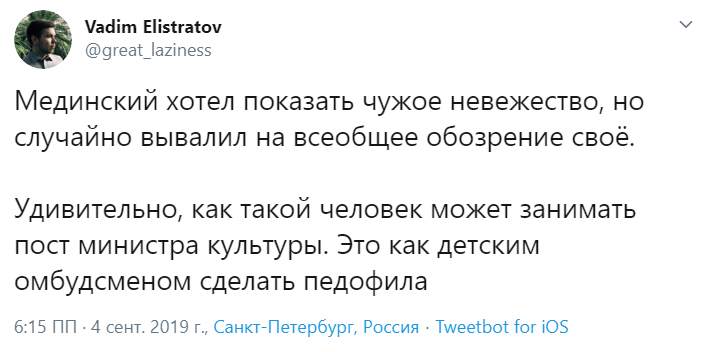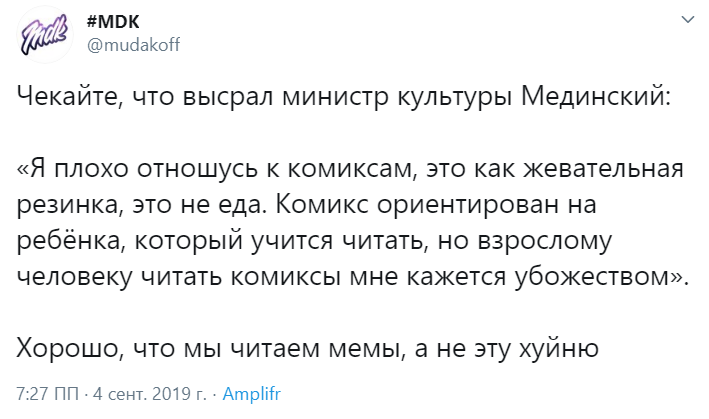 Journalist Alexandrina Elagina drew attention to the fact that the Medina itself is interested in collecting tin soldiers and what your Hobbies can also be described as not enough adults.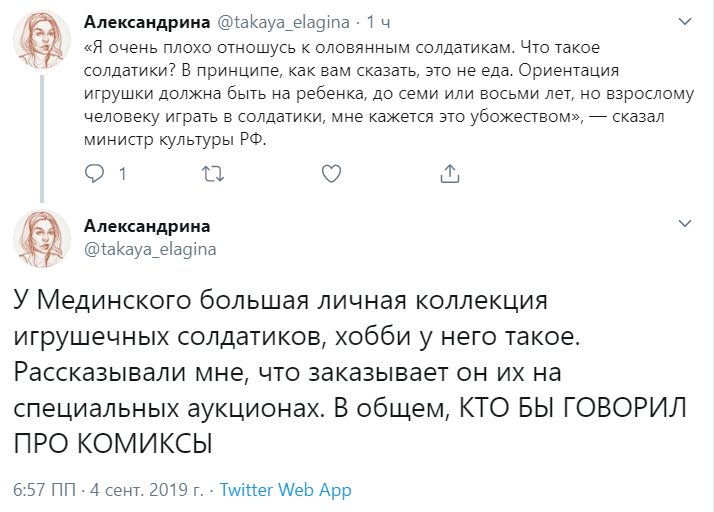 Quote Medinsky began to imitate, Twitter began to appear in posts starting with "I'm bad".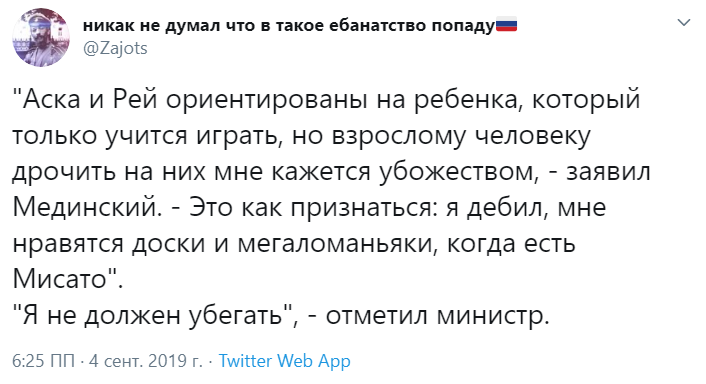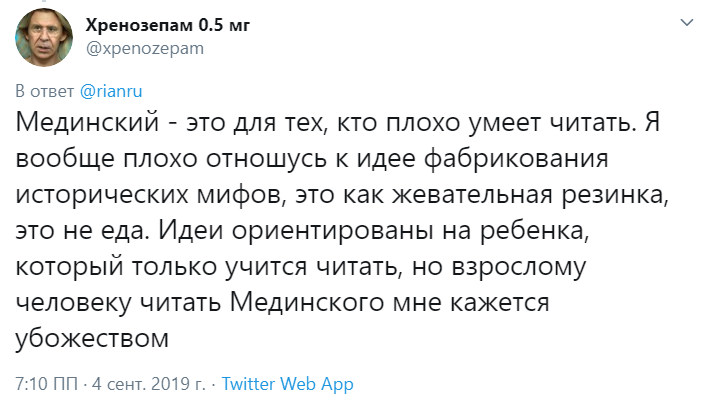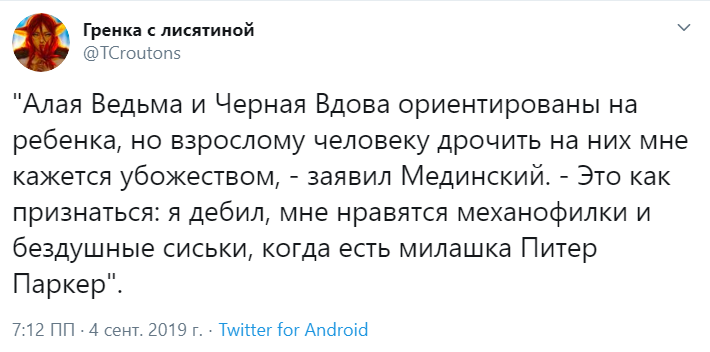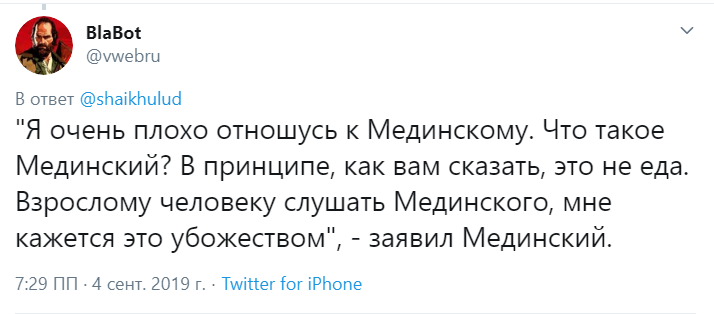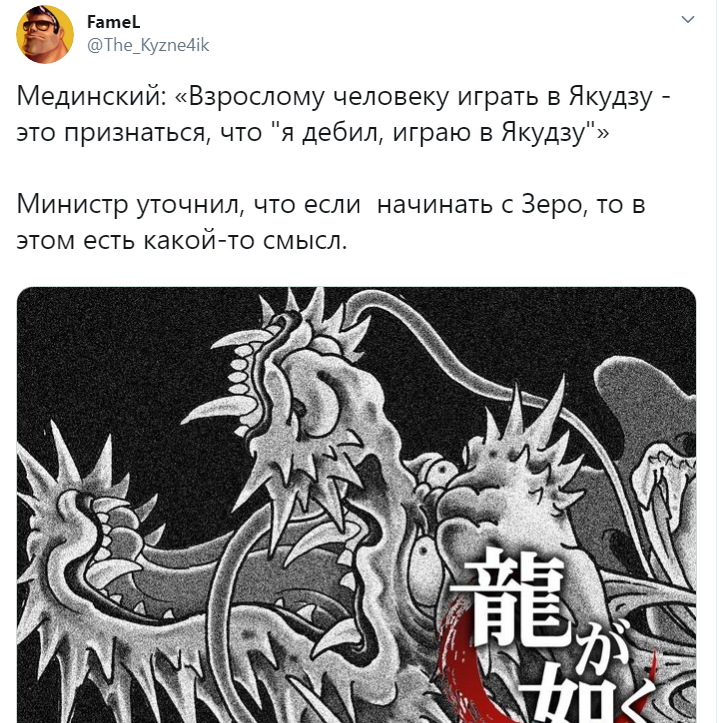 See also