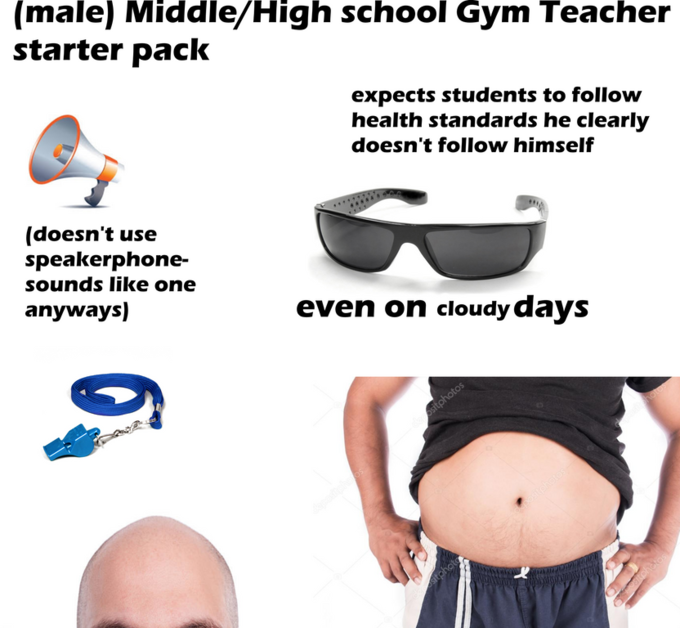 Typical PE teacher (physical education Teacher, memes about the gym teachers) — a series of memes about typical physical education teachers who brag in front of his disciples accessible, but actually overweight.
Origin
5 September 2018 the user FredChocoBear published on Reddit meme with the starter pack PE teacher from high school or middle school. It includes bald head, fat stomach, a whistle, sunglasses even on cloudy days. And expectations that students would follow the standards of health, which, obviously, should not the master himself.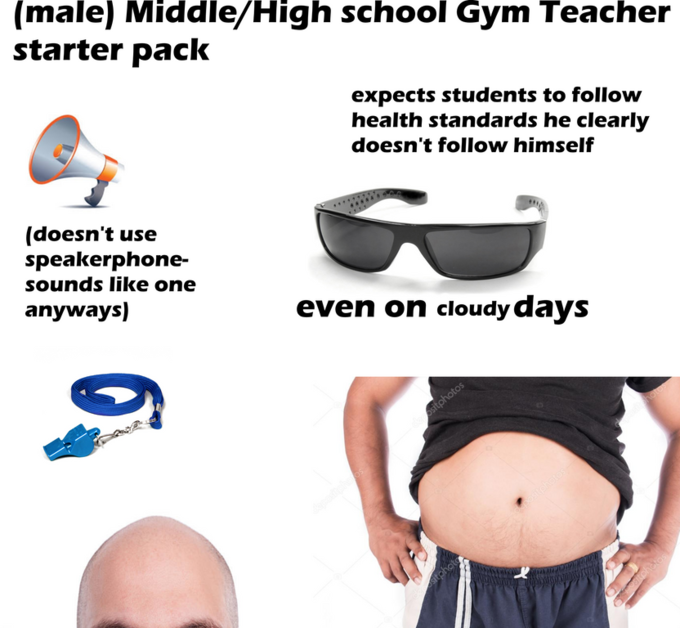 5 Aug 2019 ChanThe_Man a Reddit user posted a meme with the typical remark of the teacher: "I do Not see how you run!". And character Heavy Weapons Guy from Team Fortress 2, which looks like a typical gym teacher is a bald man with a paunch.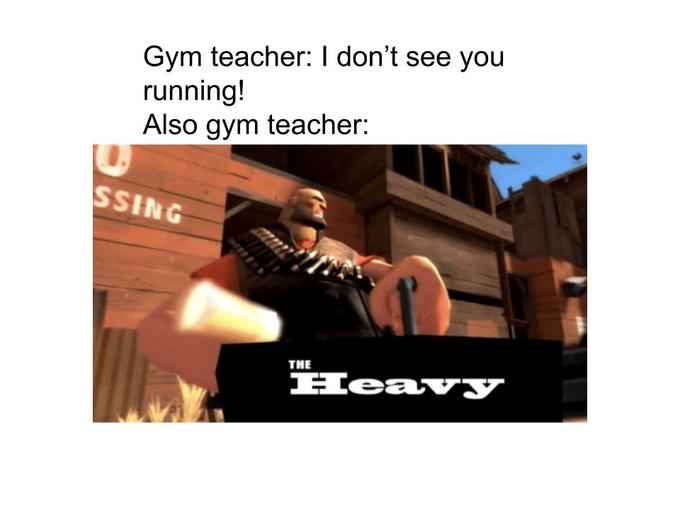 Meme got 1,100 upvotes, other Reddit users began to make their own memes about the typical gym teacher. The trend quickly moved beyond Reddit and spread in social networks, and including in the pages "Vkontakte".
The value
Memes about the gym teacher making fun of typical phrases that are heard in your life each pupil or student. It is the humiliation, rough attempts to force children to perform the exercises.
And most importantly — the typical PE teacher often boasts of his physical abilities. Although, judging by their appearance, doesn't do sports regularly and lead an active lifestyle.
See also
Gallery