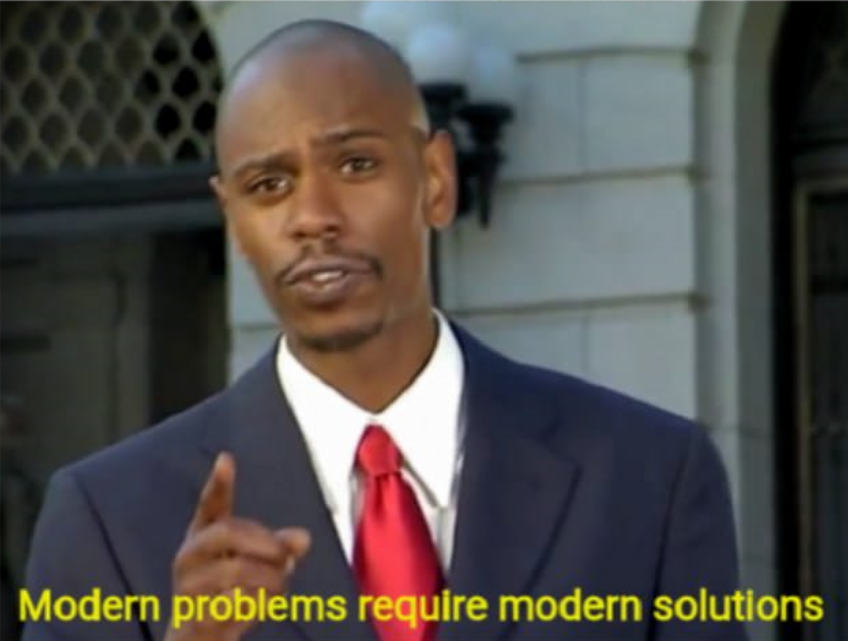 Modern problems require modern solutions (Modern Problems Require Modern Solutions) — a meme with the comedian Dave Chapella jacket and red tie, which offers innovative solutions to the problems in the spirit of the time.
Origin
The frame became a meme taken from episode 1 of season 2 of "Chappelle Show". In the skit, which aired on 21 January 2004, the comedian plays the role of a presidential candidate.
[embedded content]
This episode became a meme only in 2018. The first known macro with Capella published redditor imthatguy25 5 Dec. It was a picture that says "When you don't want to have a child, but it's too late for abortion, so you just decide not to vaccinate". The bottom is located the caption: "Modern problems require modern solutions."
The format became viral and started spreading on Reddit. Later, the meme came to other social networks, including in Runet. Meme is still relevant. It is frequently found in "Vkontakte" or on Twitter.
The value
Meme "Modern problems require modern solutions" is a reaction to various situations, in which the hero chooses an unconventional way to solve the problem.
Template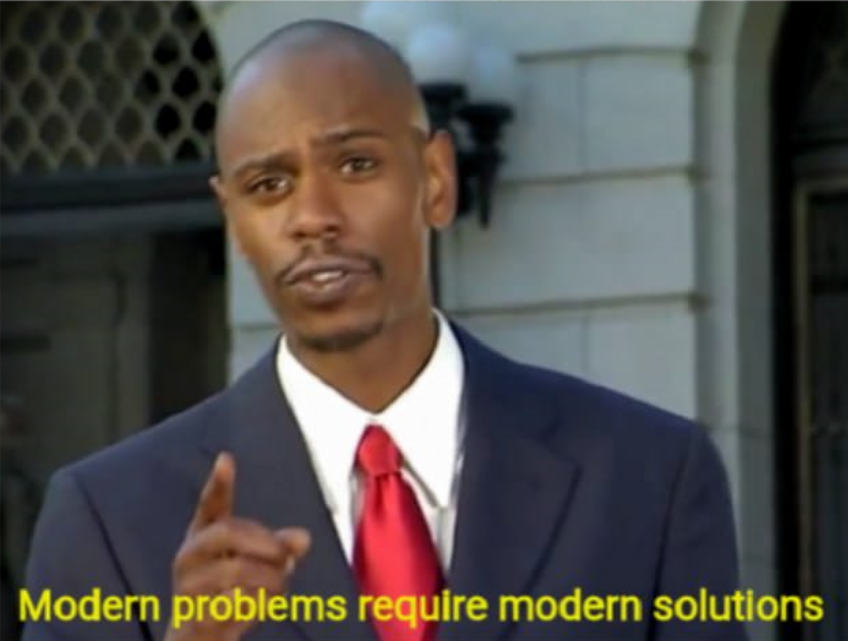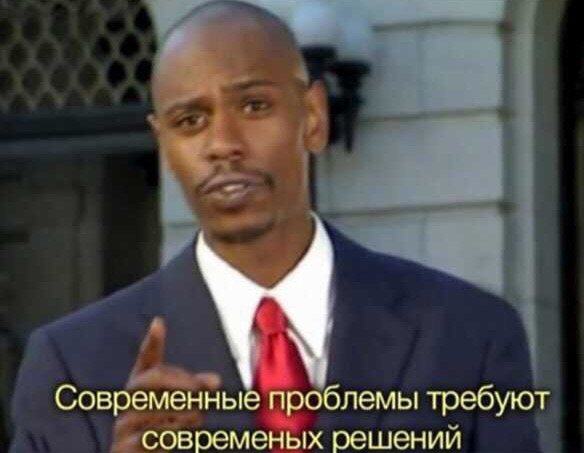 Gallery