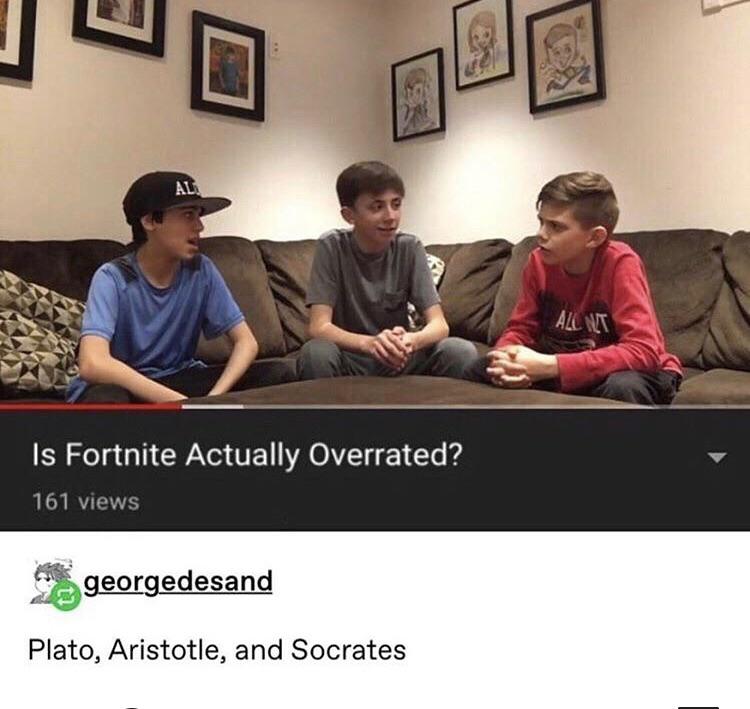 Fortnight is really overrated? (Fortnite Is actually Overrated?) meme with a still from the YouTube clip, in which three teenagers discussing the game Fortnite.
Origin
Original video title Fortnite Is actually Overrated? went to ютубе6 January 2019. In it, three teenagers sitting on a couch discussing the game in a round table format.
[embedded content]
For a long time, the movie remained unnoticed. But on 11 August the Tumblr user published a screenshot from the video with the caption meirl («This is me in real life»). Post in a week I gained over 60 thousand likes.
The same day another Tumblr user posted this screenshot with the caption: «Plato, Aristotle and Socrates.» A screenshot of this post with a caption about the Greek philosophers posted on Reddit on August 13. From this moment began its viral spread.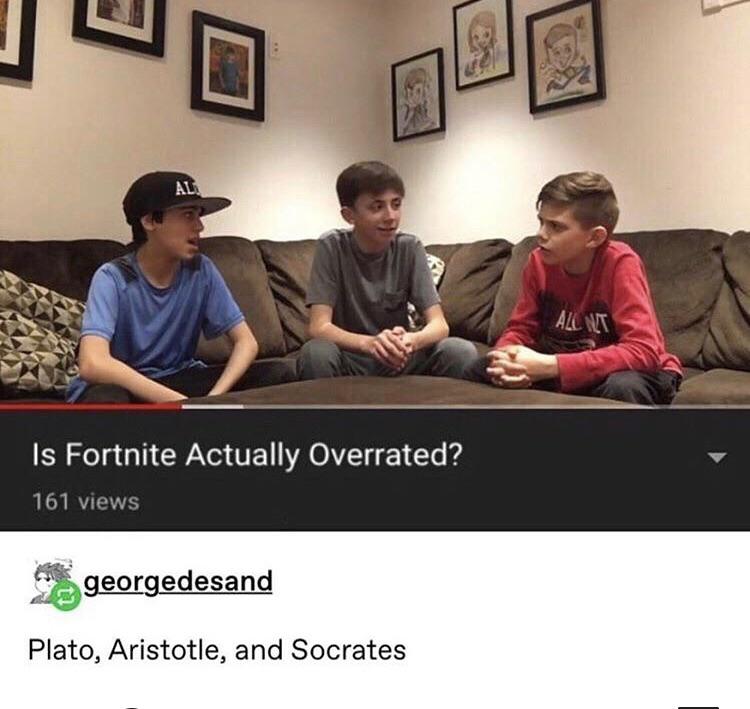 Over time, the picture turned into a meme. Users have begun to change the video titles. In order to understand how children look foolish discussing something important.
The value
Meme Fortnite Is actually Overrated? makes fun of modern children, who solemnly discussing something. Most often we are talking about movies or video games.
Template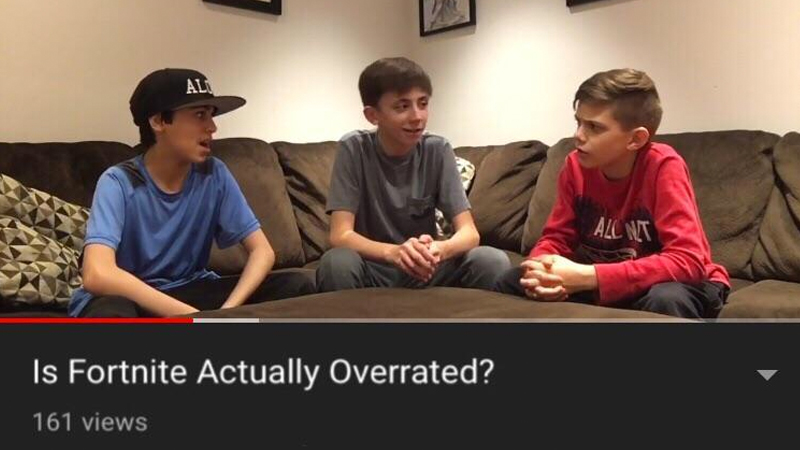 Gallery