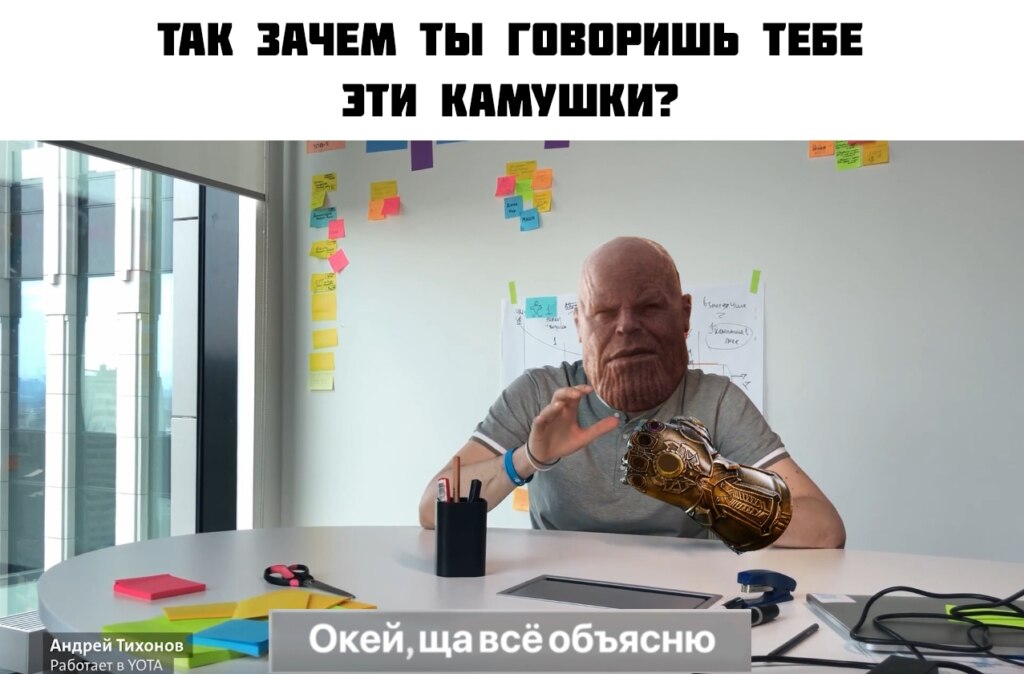 Okay, I'll explain (Explain the guy) meme with the man sitting at the table and says, «Okay, now explain it.» Frame taken from a promotional video of the brand Yota.
Origin
June 26, 2019, the company Yota launched a new advertising campaign. In the clip describes the flexible line of smartphones: the user can literally set your own rate, choosing the right amount of calls, TEXTS and Gigabytes of Internet.
The advertising character became a fellow Yota — training Manager Andrey Tikhonov. The video begins with the words, «Okay, now explain it.» Next, a man «on fingers» explains how you can build your own tariff and why it is beneficial.
[embedded content]
A total of six rollers for 30 seconds. Every video has got from 2 to 6 million views. In early August, in social networks began to appear memes with footage from advertising.
[embedded content]
Presumably, the first meme I posted a public «Facts degenerate» 6 Aug. Picchu face of the Tikhonov replaced by Thanos.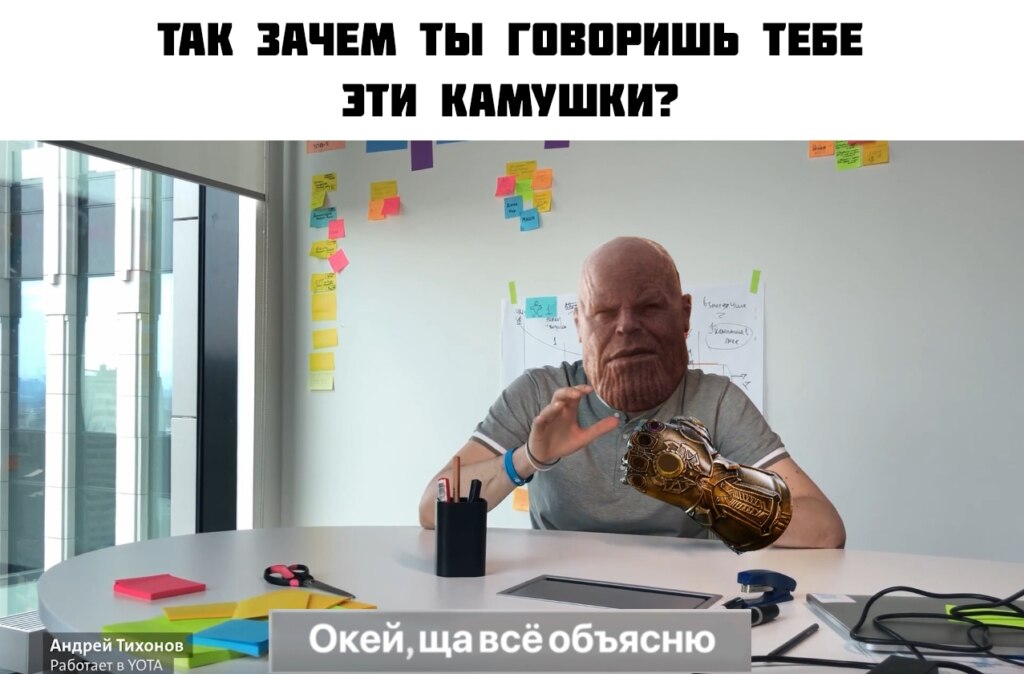 The next day similar memes published several communities, including MDK and FTP. The format became viral, as users in the comments were interested in that for the man shown in the picture. Viral was the phrase from advertising — it can be found in the comments to different posts.
The value
Meme «OK, schA will explain everything» is a reaction to various obscure situations. As a rule, first there's a question on behalf of the character. In the case of a meme about Thanos it was the question «So why did you say you have these stones?» The answer is always the same: OK, schA will explain everything.
Furthermore, the phrase «OK, schA will explain everything» is actively used as a meme comment spam. Write it under different posts even without reference to the advertisement Yota. For example, when someone asks a stupid question.
Gallery