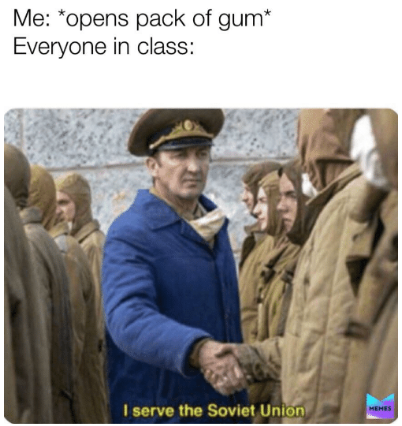 I serve the Soviet Union (I Serve the Soviet Union) — meme with a still from the TV series "Chernobyl" in which a soldier shakes hands with the General and says, "I Serve the Soviet Union".
Origin
The frame became a meme, taken from the series "Chernobyl" from HBO. 4 episode in one scene, General Nikolai Tarakanov thanked the group of soldiers who participated in liquidation of consequences of nuclear catastrophe. On the frame of the General shakes hands with one of the soldiers.
[embedded content]
29 may 2019 the actor Ralph Ineson, who played the role of Tarakanov, published in his Twitter the same frame from the series.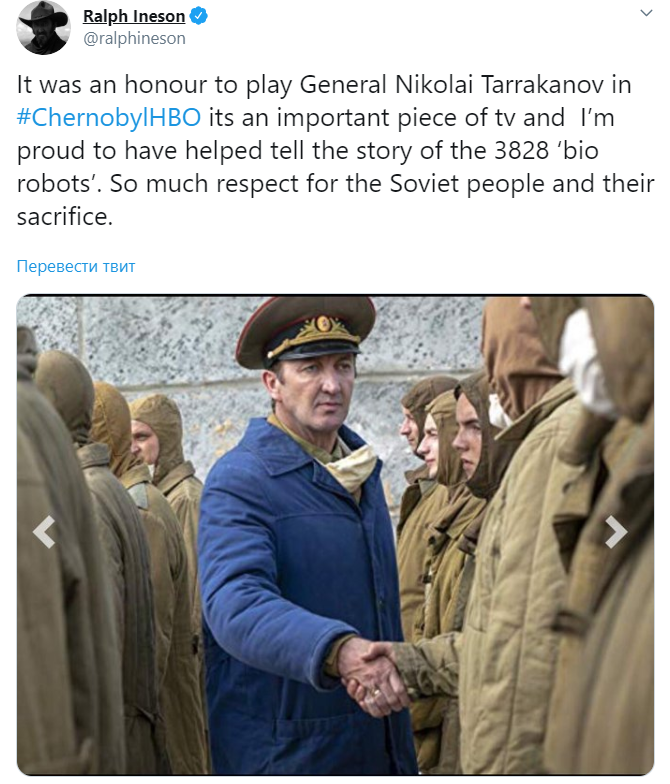 For several days the phrase "I Serve the Soviet Union" began to spread on Reddit and in the English-speaking social networks. In mid-June, this quote was used in conjunction with the frame. It all started with the post of redditor M3me_L0rd_Farquaad. He has published a macro by putting to him the situation.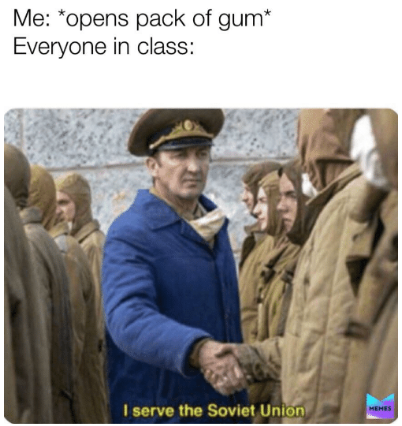 Me: *opens gum*
Everyone in the class: I Serve the Soviet Union
In this format the meme became a viral. The peak of his popularity came at the end of July. The trend came in the Russian-speaking public.
The value
Meme "I Serve the Soviet Union" is used to illustrate obedience or gratitude. As a rule, above describes some situation, and the Pichu with the inscription is the answer. In most cases, the meme is associated with the idea of collectivism. His characters share something with others.
Template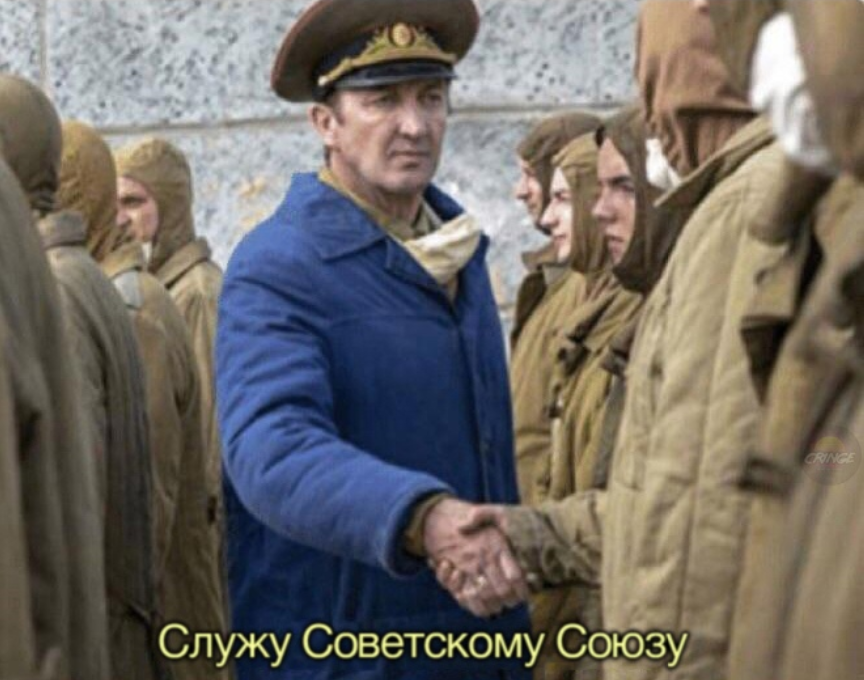 Gallery