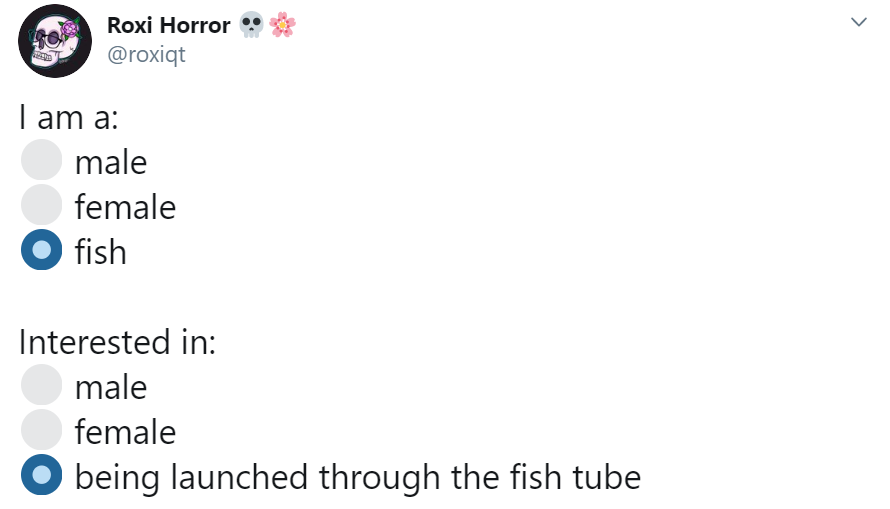 Pipe fish (Salmon cannon, Salmon cannon, Fish tube) — a device with which you can move the fish to the spawning grounds. Video demonstration of the fishing pipe went viral on Twitter and turned into a meme.
Origin
7 Aug 2019 news Twitter account Cheddar posted a video on how to fish pipe. Some people just download their salmon in the gun, and they move from one point to another. It is necessary to transport fish in the Fraser river, which is the world's largest salmon spawning. Self fish can't get in there because of a landslide.
This salmon cannon transports the fish between bodies of water. (Via @CheddarGadgets)https://t.co/2eFQceFgzv pic.twitter.com/AHK0QJMCKf

— Cheddar (@cheddar) August 7, 2019
This is not a new invention. In 2014 fishing the pipe showed in the show, Last Week Tonight with John Oliver.
[embedded content]
The video became viral thanks to user @kashthefuturist. He reposted the video, and his tweet was collected over several days, more than 25 million views. Roller even shared some celebrities, for example, Chrissy Teigen.
Other users, admiring the device began to joke on the subject. Many wished to ride on this pipe for yourself. Appeared posts with assumptions that can feel the fish within the salmon cannon.
All I can picture is the fish rocketing through like «AAAAAAAAAAAAHHHH!!!!!!» pic.twitter.com/H8dAlp4T4d

— Aubrey Marie 🍄🤯 (@AubreySang2Hard) August 11, 2019
— Bryan (@3rdMarioBrother) August 11, 2019
In the end, fish the tube became a full-fledged meme. People started to add different music to this clip and glue it to the other videos. So viral was the alteration soundtrack Super Mario 64 and «ducktales».
Fixed the audio for you. pic.twitter.com/YvvTm9WEcb

— Tuft e. Cake (@Tuftecake) August 11, 2019
Here is the fish tube clip set to DuckTales.

You're all welcome. pic.twitter.com/Xl3c5pHZHc

— 🚀(wannabe) breaker of loops 🚀 (@generativist) August 11, 2019
Gallery
when you're a fish waiting for the fish tube guy to give you the green light to go through the fish tube pic.twitter.com/AOGewto00j

— Caitlin Joy Stout (@CaitlinJStout) August 12, 2019
the salmon going through the fish to giant tube: pic.twitter.com/UtIC7EKuc6

— Paul McCallion (@OrangePaulp) August 11, 2019
the fish in that tube pic.twitter.com/QK9gHuZbtp

— Pavlov's hog ☭ (@soupcommie) August 11, 2019
when you realize you'll never ride the fish tube pic.twitter.com/2nfYA2T1uM

— j.m. weast (@djrbtr) August 11, 2019