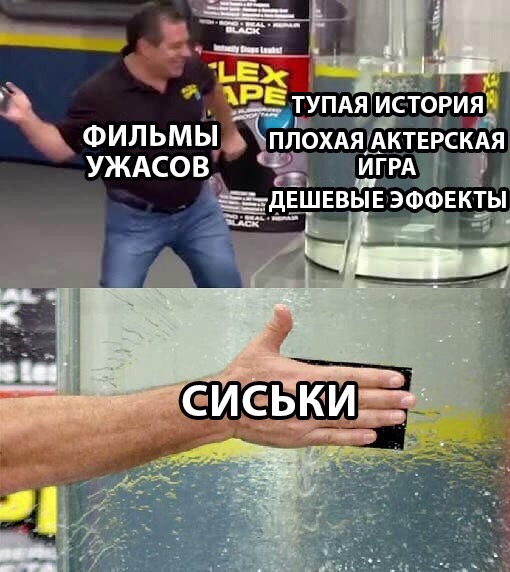 Adhesive tape (Flex-tape) meme with a man who seals a hole in a water tank using black adhesive tape.
Origin
The footage, which became the template for the meme, taken from a promotional video for the company Flex Seal. The video was uploaded on YouTube on 31 January 2017. It demonstrates the possibility of special patches, which can quickly seal anything.
In particular, the ad showed how a man stick one movement of a hole in the water tank.
[embedded content]
30 September 2017 youtuber JonTron posted a video in which he looks and says the is Flex Seal. It gave impetus to a new meme. First came the Remix and parody-based frame with adhesive tape. And at the end of July 2019 screenshots of the ads become full-fledged meme.
[embedded content]
The footage shows the owner of the company Flex Seal Phil swift. In 2018, the two quotes have become a meme. This is a phrase I Sawed This Boat In Half! («I cut this boat in half!») and That's a Lotta Damage! («A lot of damage!»).
In July, Reddit users came up with a template with frames from the commercial tape. The meme was to illustrate a situation in which someone or something solves the problem pretty useless way.
The meme has also spread in Runet. On 22 July he began to swagger a major pages in «Vkontakte». The peak of the popularity of the meme was in the beginning of August.
The value
Meme with adhesive tape shows a situation in which someone solves the problem of useless way. But surprisingly it helps. Like Scotch, which is able to stop the leak, although theoretically it malovskogo.
Template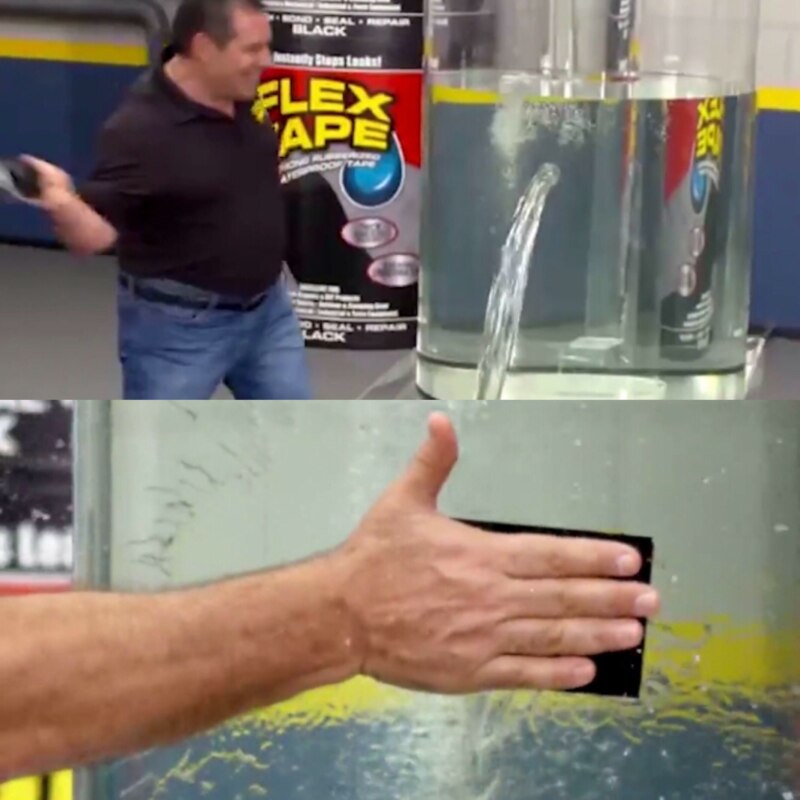 Gallery