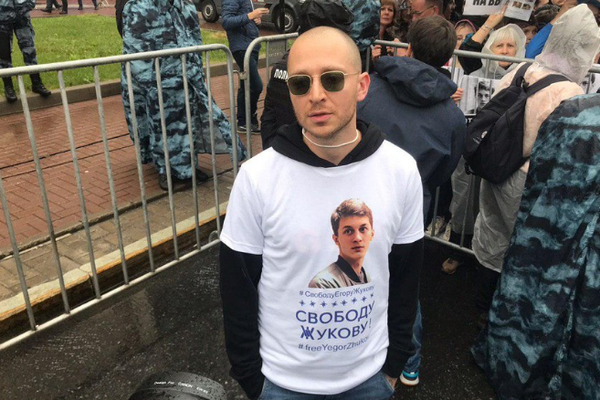 This misery is called Oxxxymiron — memes with bald men, like rapper Oxymoron. The meme emerged from behind a post with a photo of the chief editor of "media zones" Sergei Smirnov on the rally in Moscow, which deliberately or accidentally called Oximoron.
Origin
In Moscow on August 10 of 2019 was agreed a meeting for the admission of independent candidates for elections to the Moscow city Duma and the abolition of the criminal cases against participants of previous rallies. The meeting supported the rapper Oxxxymiron. He published the call to go to the rally and he came in a t-shirt with the inscription "Freedom to Egor Zhukov."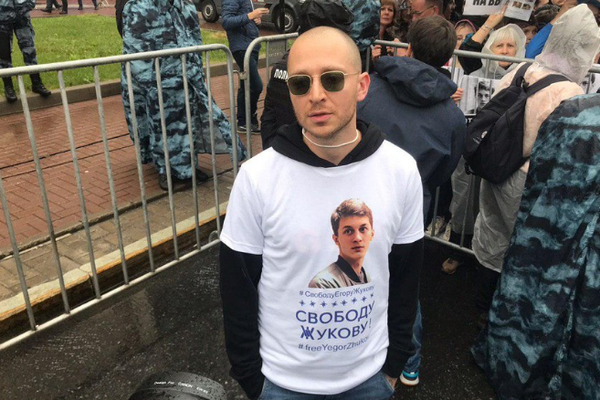 After the rally, the telegram channel "Bar in the time of cholera" published a post with the words: "the question of the leaders of the protest. That piece of shit called Oxxxymiron". But to post the attached photo of the chief editor of the website "the Media" Sergey Smirnov.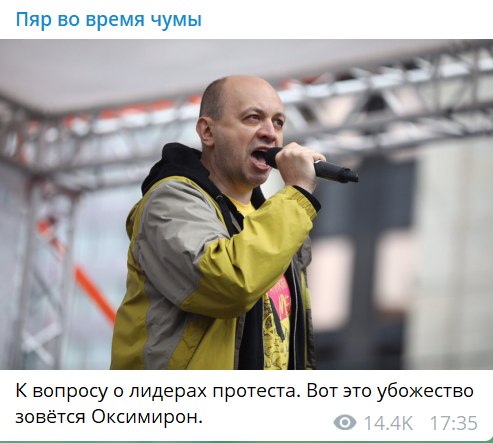 Screenshots of the post quickly went viral. It is not clear, was the error telegram of the channel is intentional or not. But it generated a large flash mob on Twitter. Users began to copy the text of "this misery called Oxxxymiron" and attach photos and images with different bald men.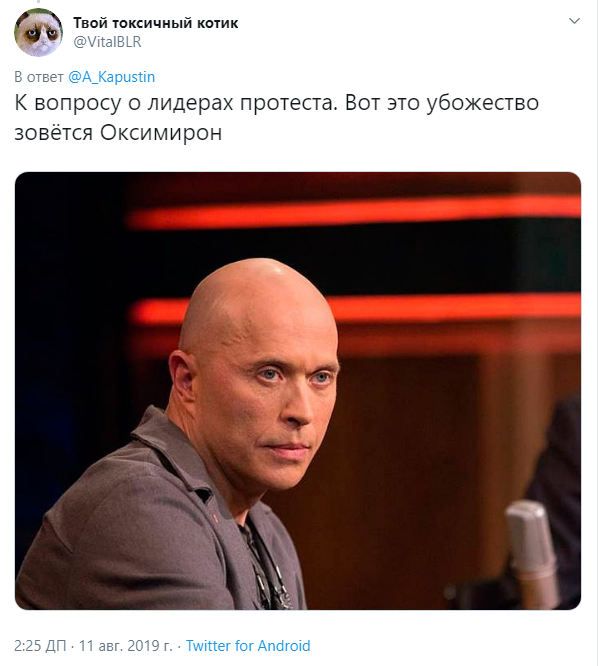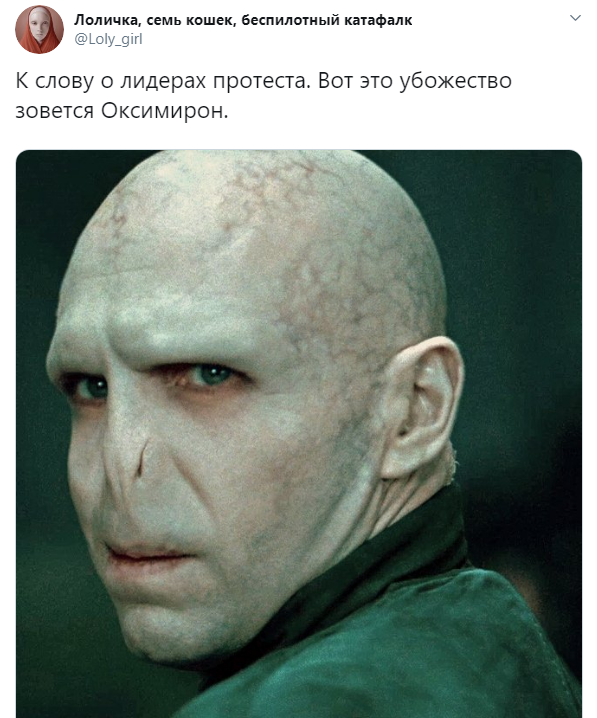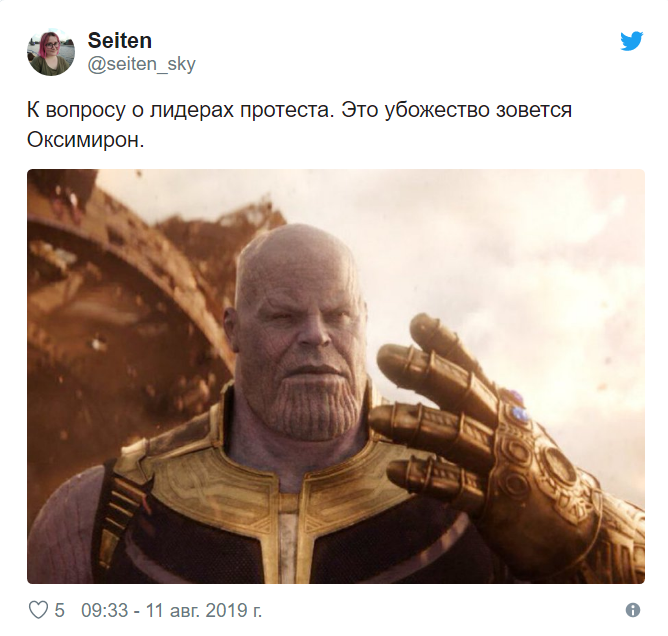 The value
Meme "This misery called Oxxxymiron" makes fun of the media and bloggers critical of the opposition movement in Russia. No matter whether Smirnova confused with Occimiano intentionally or accidentally. Post looked so absurd and strange that has caused a wave of ridicule and turned into a meme.
See also
Gallery