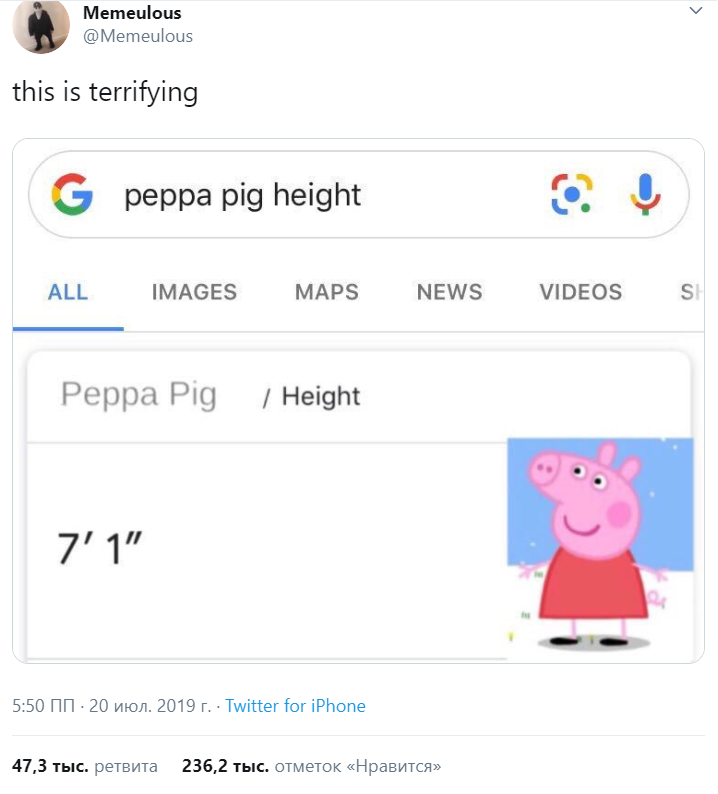 How tall Peppa Pig (Peppa Pig's Height) — a series of memes ridiculing the growth of a cartoon character in peppa.
Origin
July 20, 2019 a Twitter user shared an interesting finding. He posted a screenshot of issuance of Google, which implies that the growth in peppa — 7 feet 1 inch (about 2 meters and 16 centimeters).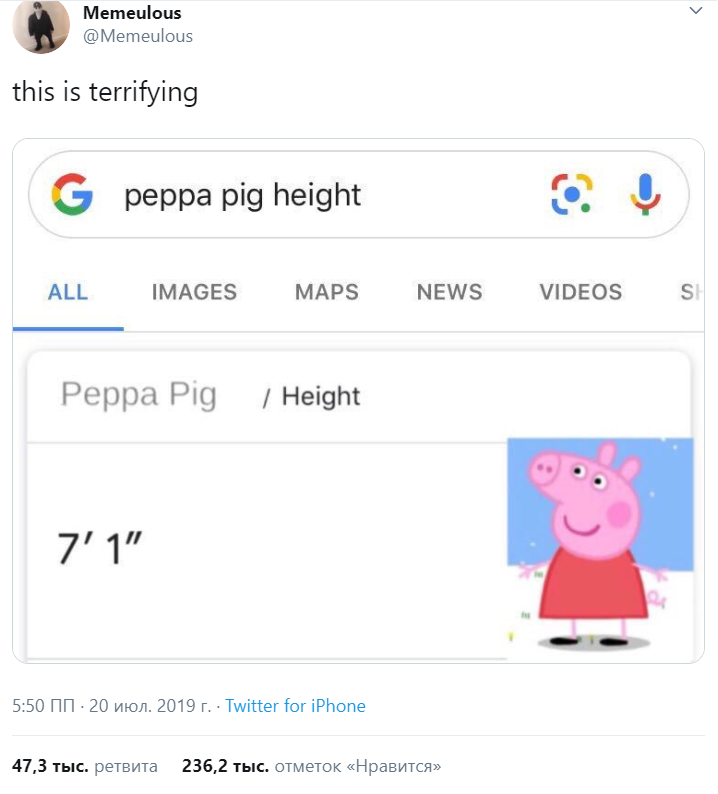 The entry with the title «This is terrible» became viral. The tweet gained more than 236 thousand likes.
Users of social networks began to associate this subject, which eventually became a meme.
The value
Memes about the growth in peppa fun of an unexpected fact. No one could not think that the cartoon character is so high. Many jokes related to the desire to see Peppa in the basketball League.
Gallery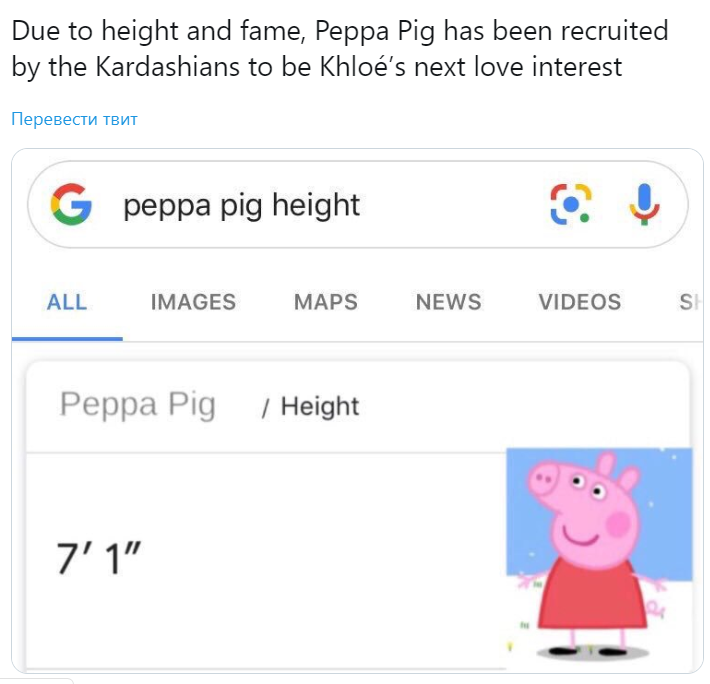 On the basis of growth and fame, Peppa Pig was recruited Kardashiana as the next object of attention Chloe.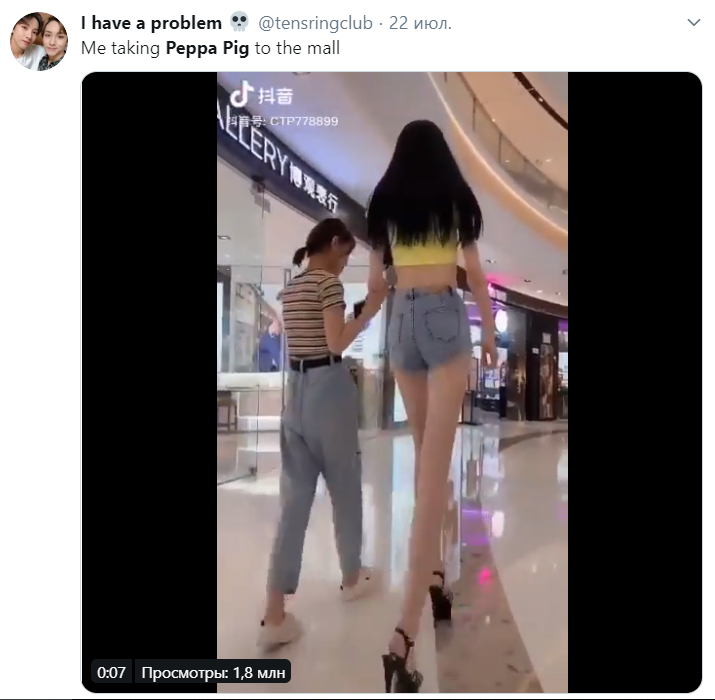 I'm Peppa to the Mall.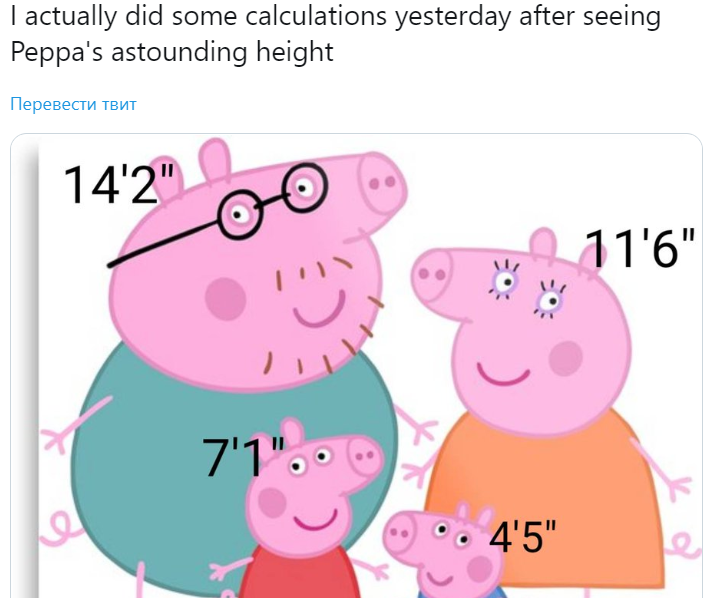 Seeing the growth in peppa, yesterday I did some calculations.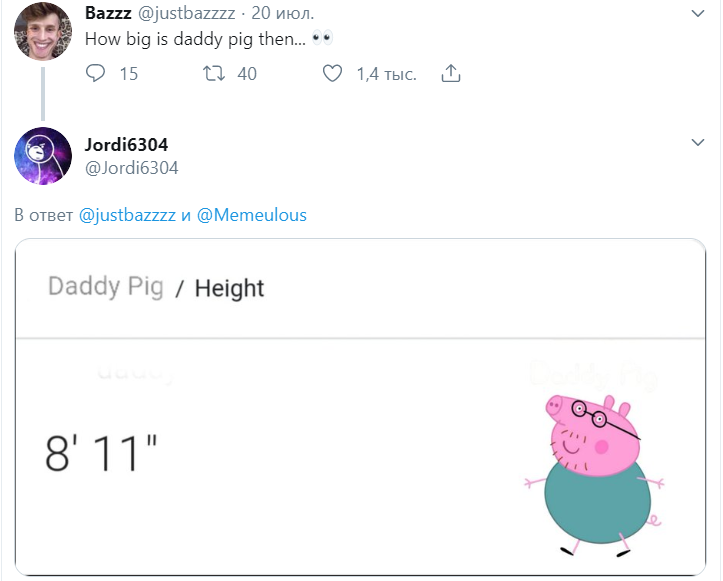 Then how tall is dad Pippi? Daddy Pig of 8.11 feet.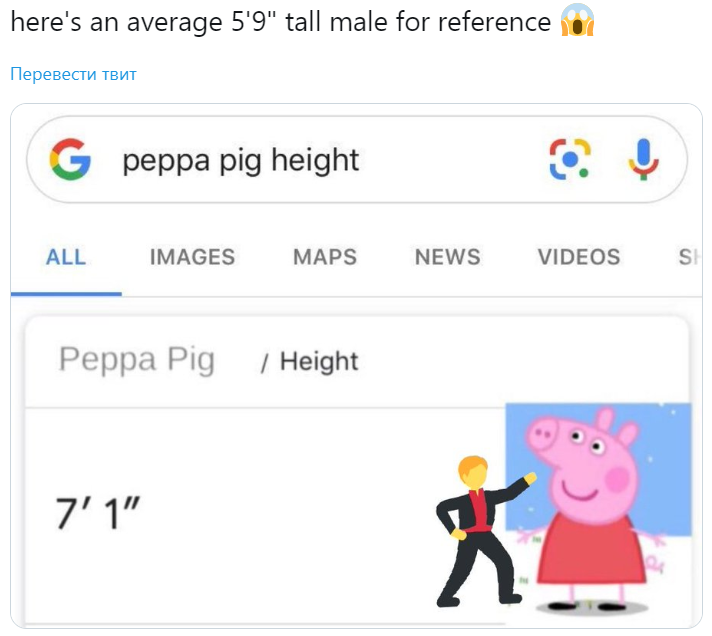 But for comparison, the average human height — 5.9 ft.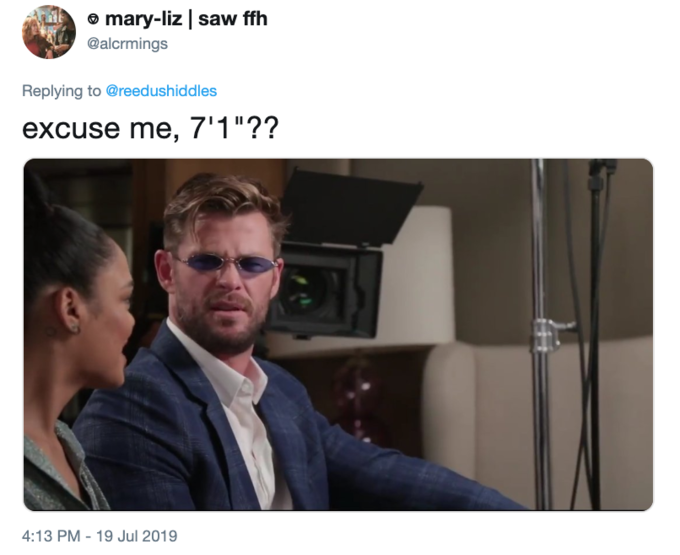 Sorry, 7,1 feet??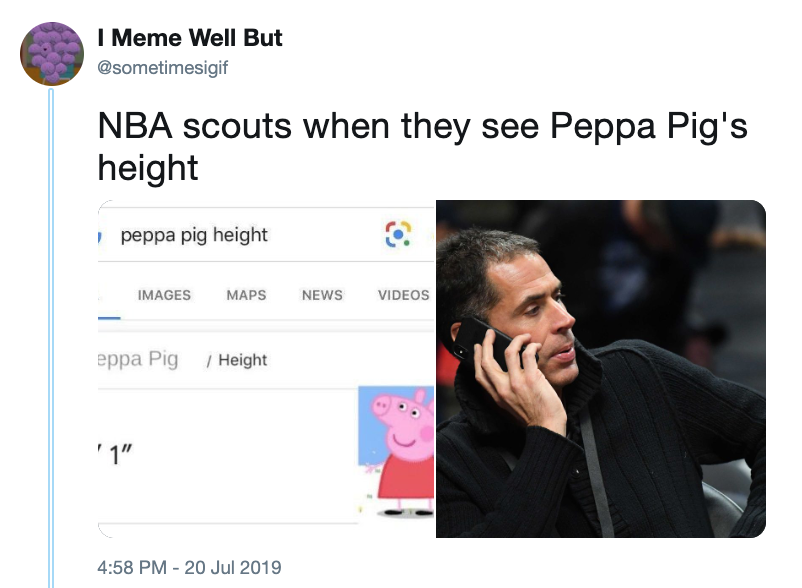 Recruiters NBA, when they found out the growth in peppa.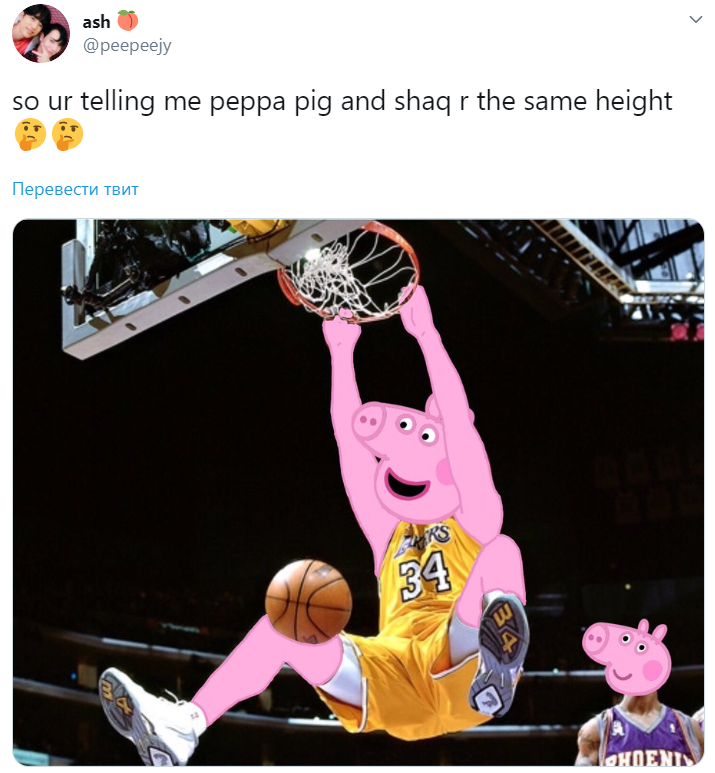 So you want to say that Peppa pig and Shaq the same height?