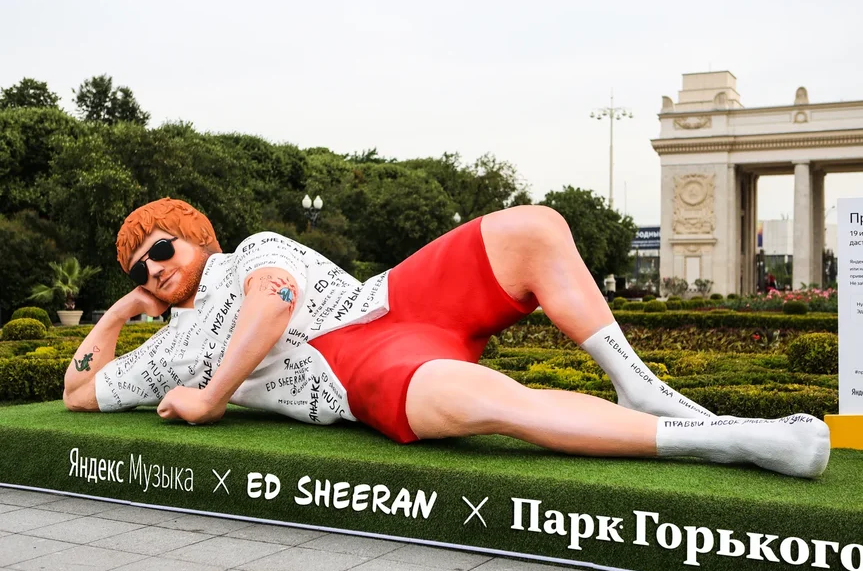 In Gorky Park, came five-meter statue of ed Sheeran. The installation is called «Hello, ed». It is dedicated to the performance of the musician, which will take place on July 19.
The sculpture depicts ed Sheeran lying in the red shorts on the lawn. It has created the service «Yandex.Music» in conjunction with Warner Music Russia. The musician will perform in Moscow on July 19. This will be his first concert in Russia.
In some communities there are already memes, making fun of unusual statue.