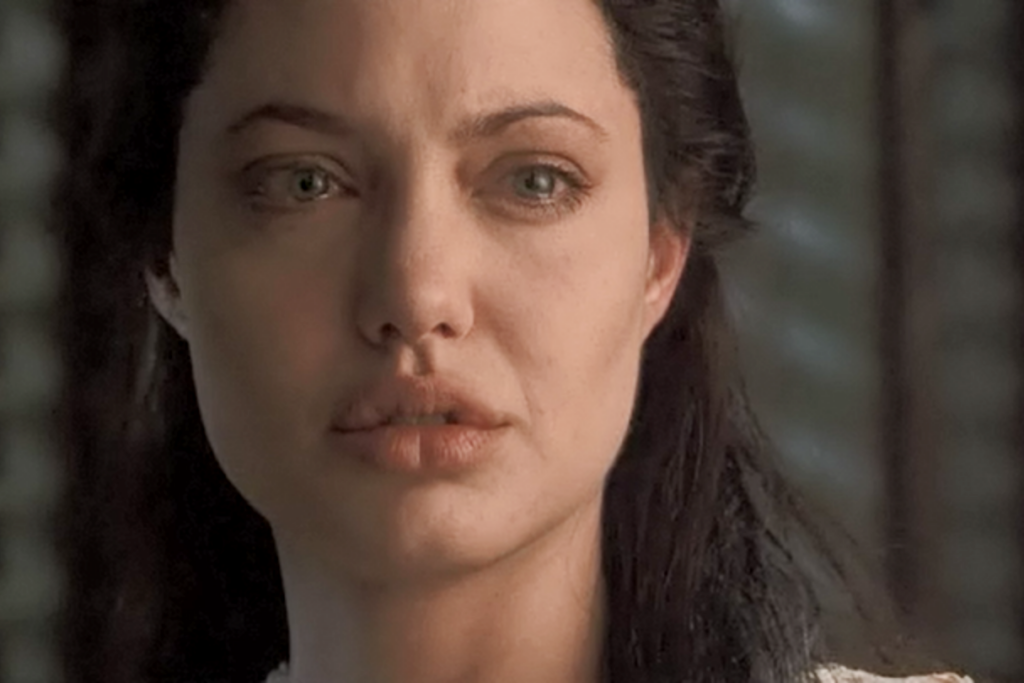 Angelina Jolie crying — double meme with actress Angelina Jolie in the movie «Temptation». In the first picture her tear-stained eyes, and the second Jolie closes her eyes and cries harder. Meme expresses sadness for any reason.
Origin
Footage of a crying Angelina Jolie from the movie «Temptation» (Original Sin) 2001. In it, Jolie plays an American Julia Russell (aka Bonnie castle), who seduces a wealthy Cuban Luis Vargos (played by Antonio Banderas) to become his wife. But the girl has an accomplice, she wants to kill her husband to get his money.
At the end Louis finds out, admits Julia in love and drinks the poison which she had prepared for it. Listening to the confession, the heroine, Jolie begins to cry.
[embedded content]
Double meme with this moment began to spread in 2013. It is unknown exactly who first made this template. One of the first appearances can be considered a meme posted on the website «Risovac» 19 April 2013.
In 2014, the meme where Angelina Jolie crying, went to other sites-generators, hit the «Peekaboo» and became popular in the public «Vkontakte».
The value
Meme «Angelina Jolie cries» is pretty simple to understand. With it I Express my sadness for any reason, this can be a really difficult situation, or some household stuff. Very often the first frame with Jolie adding the caption: «Why isn't he calling/not write?» And the second picture shows a man who is into something weird.
See also
Template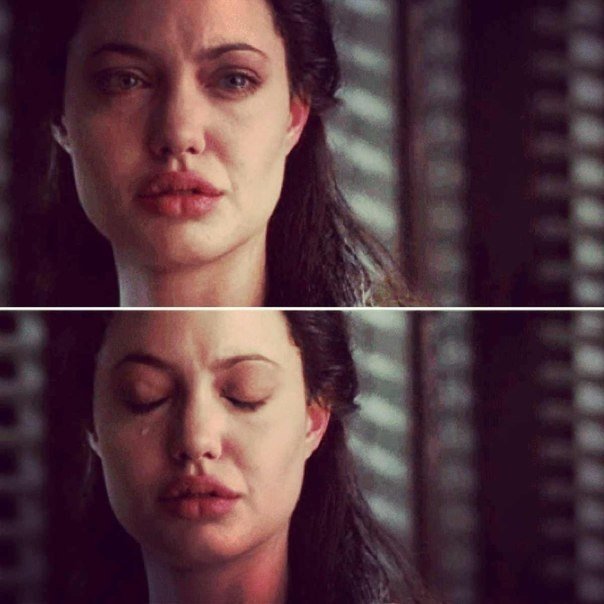 Gallery