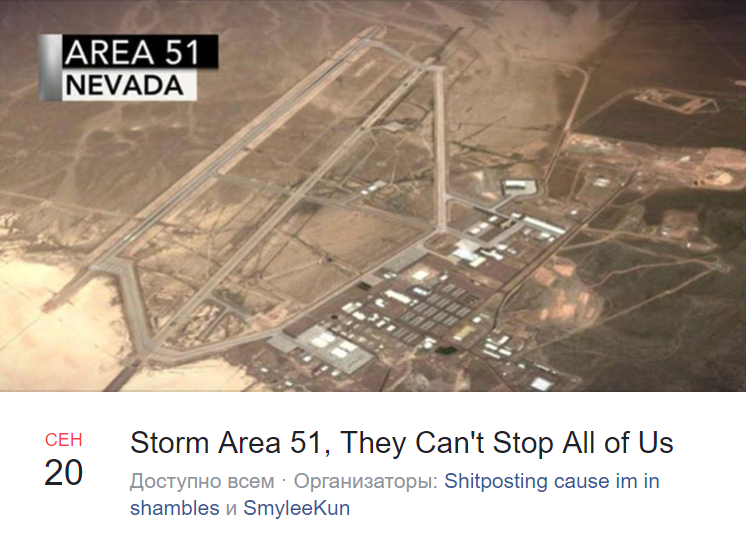 Storm «Area 51» (Storm, Area 51) — a series of memes based on the comic event on Facebook, where participants gathered to literally storm the famous «Area 51» to see the aliens.
Origin
27 June 2019 by the admins of the Facebook group Shitposting cuz im in shambles created an event called «Storm «Area 51″ they can't stop us all». The meeting was scheduled for September 20.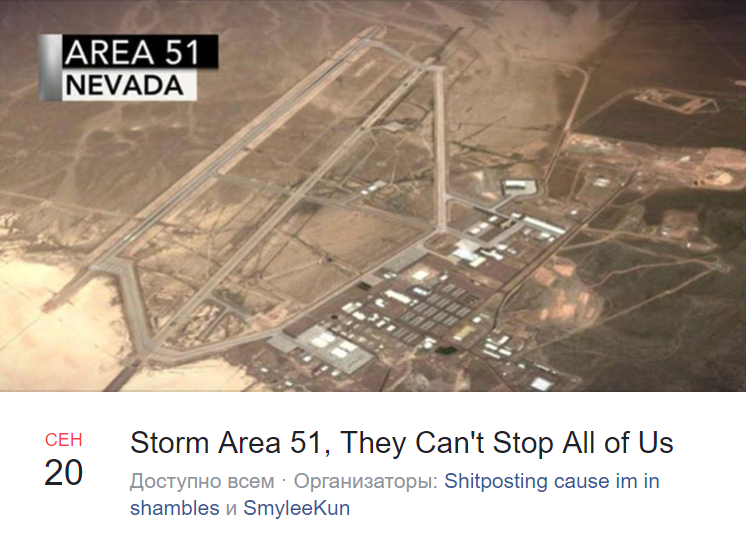 Judging by the description, the creators of the meeting planned to organise a group of people that will break into «Area 51».
«If we run across the crowd very quickly, we'll be faster than their bullets. Then we svojem to see aliens.»
Initially the event was signed by the members of the group organizing the event. But soon the prank got out of control. The meeting was about a joke written by dozens of media, began to appear the posts on Reddit. As a result, by July 12, with nearly 400 thousand members of the group.
From the beginning the creators of the meeting began to make memes about «Area 51». These memes spread on Reddit when the topic became viral.
The value
Area 51 — a secret military base in Nevada. It is believed that it stores alien bodies and other evidence of the existence of aliens. This place has repeatedly appeared in mass culture.
Plan for the storm «Area 51» — not that other, as a large-scale prank. Event creators are hardly seriously planned to attack the base. But the increased interest in this topic has made it viral, and now the us military have something to worry about. However, to realize the idea of members of the group will still fail. The protection is allowed to use firearms against offenders.
Gallery