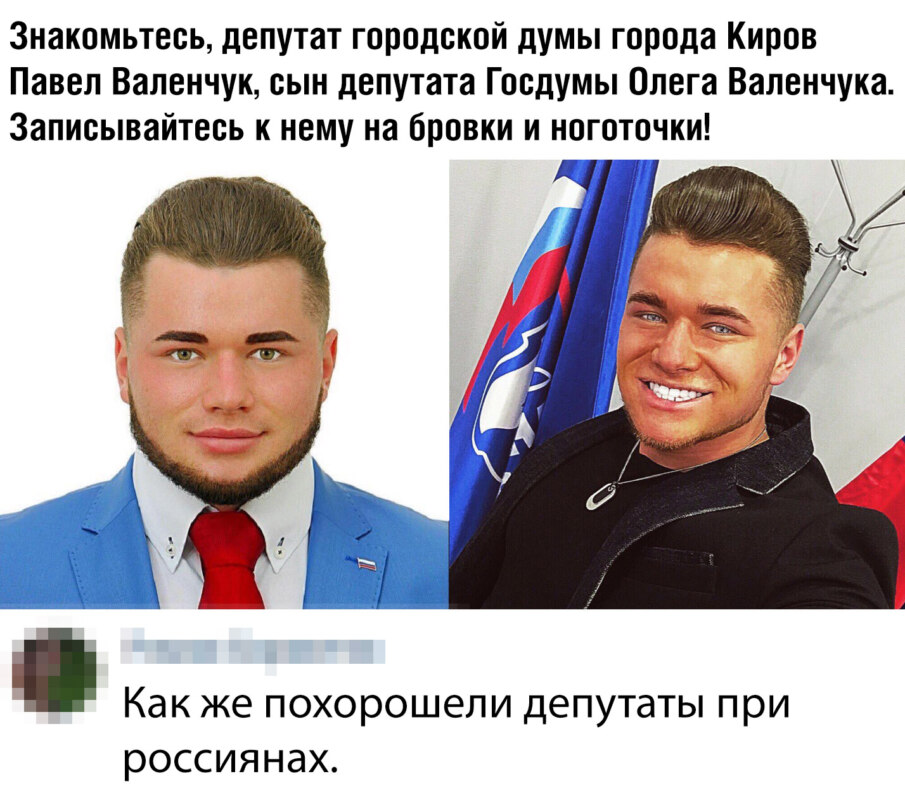 The Deputy of the Kirov municipal Duma Pavel valenchuk has filed a lawsuit against the creators of the public «Borscht» because of the «offensive» meme. He was confused by the picture with a call to enroll «on the edge and nogotochki».
Post with two pictures Valenchuk appeared in the group on 10 July. The next day, «Soup» reportedthat the Deputy wrote a statement to the police. He believes the meme insult of honor and dignity. The Deputy asked the police to test the public on the offense.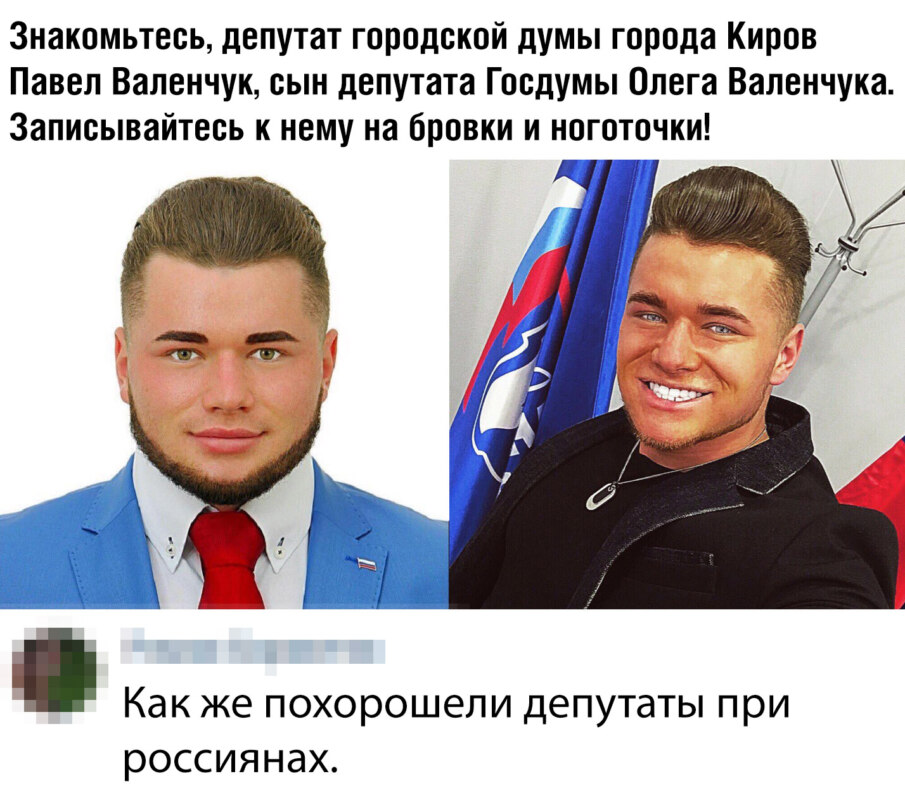 Personal assistant Valenchuk confirmed this information the publication Life. He added that the «offender» is already calculated. The case involved the police and a lawyer.
If everyone started with themselves and would have done at least one good thing, our country would become a little more beautiful. But to condemn on the Internet, I think, is very simple, when you sit at your computer. I think it's not from a great mind
Assistant Deputy Yakov Orlov