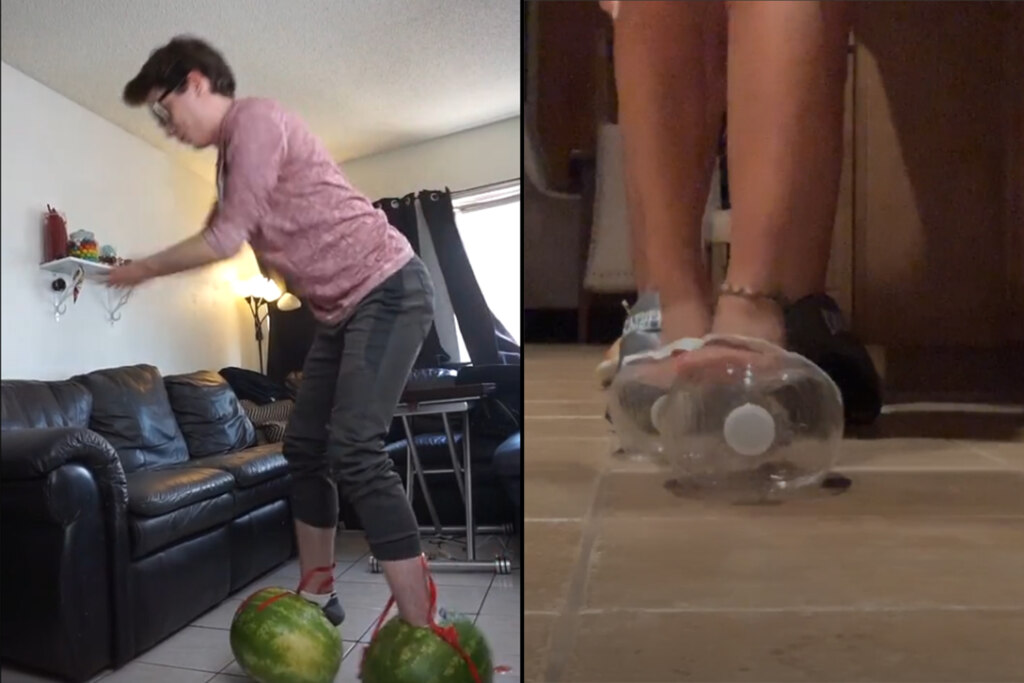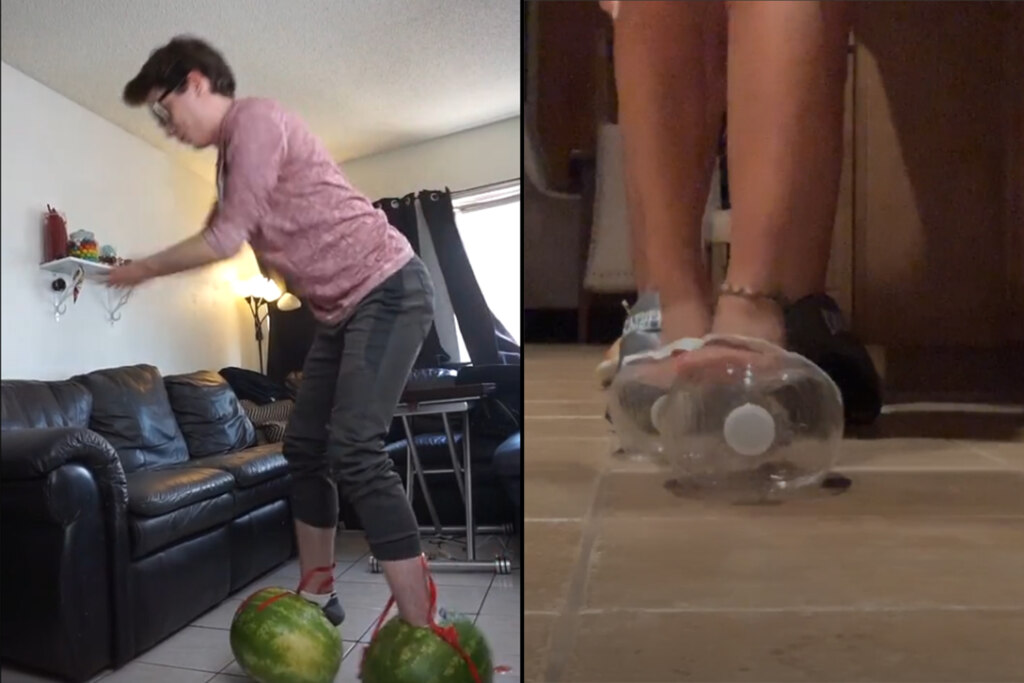 In the app TikTok has developed an unusual flash mob. People attach to the legs of different items instead of shoes and filmed their walk. In the course are a variety of things: mops, watermelons, bottles, trash cans.
These videos inspired by the song «Work» Iggy Azalea. The song begins with the words: «Walk a mile in my Louis Vuitton's» (Walk a mile in my Louis Vuitton). In English, the expression «walk a mile in someone's shoes» means «to feel, through what difficulties a person has to undergo in life.»
But in a humorous video to this song TikTok users just trying out different things as shoes. The flash mob was called Walk a Mile.
See also