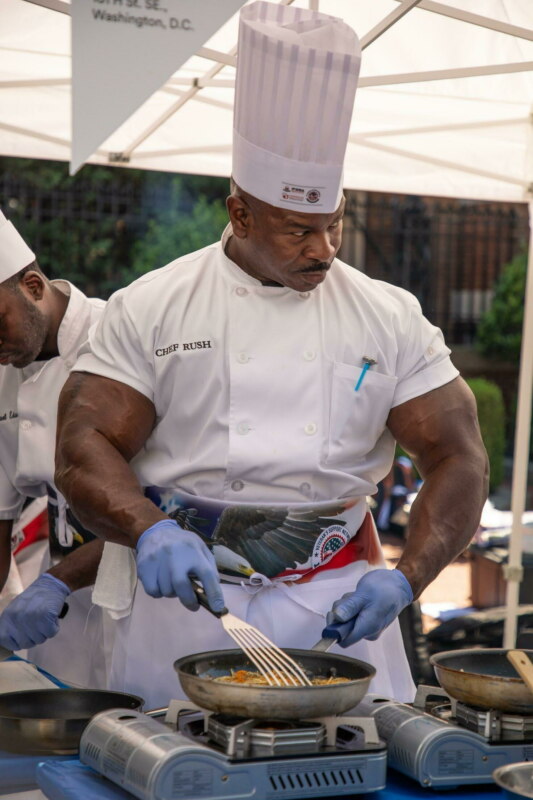 Muscular chef of the White house — a series of photoshopped pics with the black cook with very muscular arms and a serious expression. The man's name is Andre rush, he works in the White house.
Origin
June 14, 2019 the user Scaulbylausis posted on Reddit a photo of a very muscular dark-skinned chef who was preparing something in a small pan.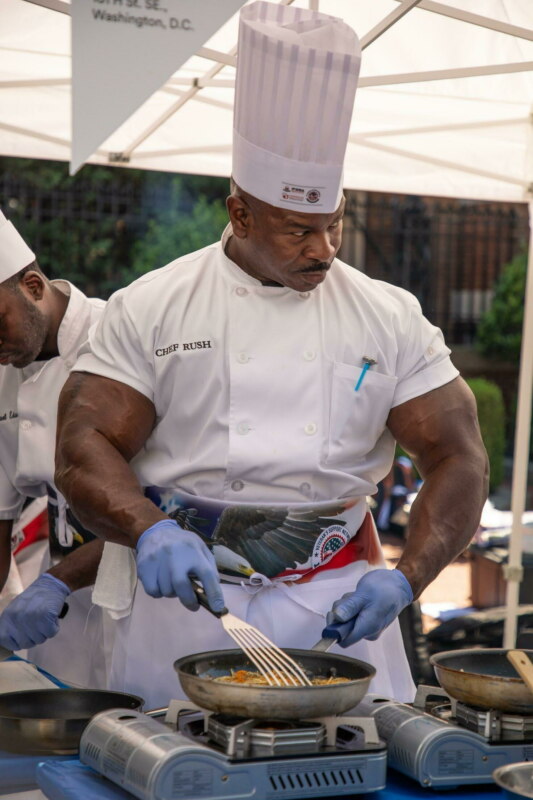 On the same day with photos of the chef staged a photoshop battle and photoshopped pics went viral. Hero photojob chef of the White house, Andre rush. Man has long worked in this position, he has cooked for the Clintons, the bushes, the Obamas and now works with a couple of Trumps.
In his youth, rush played in the American football. Chef Andre was in the army, went to serve in 21. Andre now 42 years old. The first rush worked with generals, and then went to work in the Academy West point. In the White house he was invited as a freelancer to serve different events.
Rush told reporters that he was pleased with the attention from the users of the network, and that presidents and other senior people noted his excellent physical shape (the volume of the biceps Andre — 61 cm).
You just have to be motivated to go to the gym. No excuses
Andre rush
The value
Muscular chef of the White house became a meme because of the bright appearance and large muscles. In totoaba different joke about his strength compare with the heroes of movies and cartoons.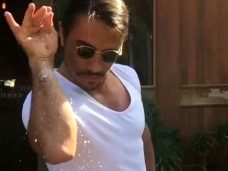 Nusret Gokce (bae Salt, Salt cook) — cook Turkey became a meme due to its graceful manner of butchering and salting meat. The origin of the January 7, 2017 Nusrat has published in his Instagram a video of him in black glasses and white t-shirt cut up pickles and a piece of steak. Latest gesture has literally conquered the world, and in two…
Gallery