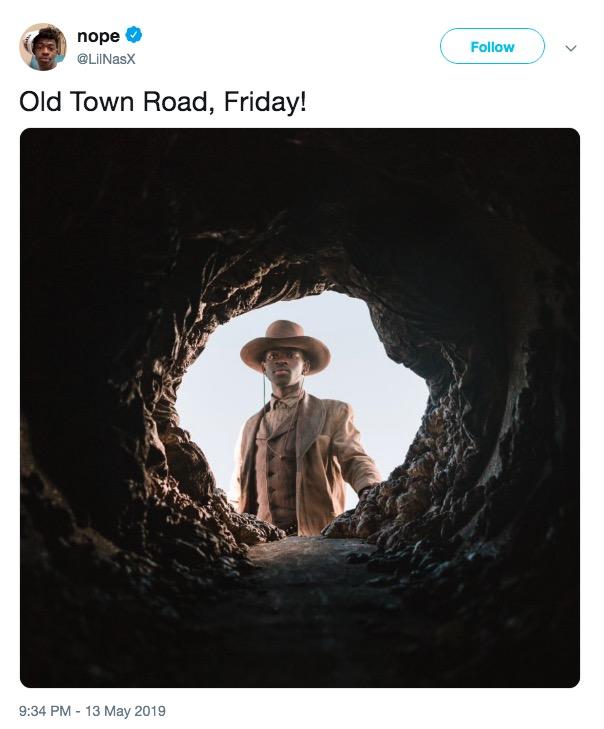 Old Town Road — song of Lil X rapper Nas, which is applied to any video with horses or people in cowboy hats. Many users post TikTok parody videos for this track.
Origin
Rapper Lil Nas X has released a video for their track Old Town Road (also known by the first line I Got Horses in The Back) with shots from the game Red Dead Redemption 2. The video was watched 66 million times.
In the spring of 2019, the track began to gain popularity in the app TikTok. 8 Mar user @nicemichaels put your dancing under Old Town Road and collected 22 thousand likes.
Compilation of clips from TikTok where the song Old Town Road people posing as cowboys, began to spread on YouTube.
Also, this video began to disperse on instagram.
4 April 2019 released a Remix of the Old Town Road performed by Lil Nas X and Billy Ray Cyrus. On YouTube audio listened to 133,7 million times.
This version of the track became even more popular than the original, it began to use Twitter and other social networks. The video with him in a cowboy hat to the song Old Town Road laid out sports promoter Steven Smith.
Mood pic.twitter.com/rn0pY1mytu

— Stephen A Smith (@stephenasmith) April 6, 2019
May 13, Nas X Lil posted the photo in the cowboy hat. This is a teaser for the upcoming clip on Old Town Road, which will be released on may 17, and which is very awaited by many fans. This photo also went viral.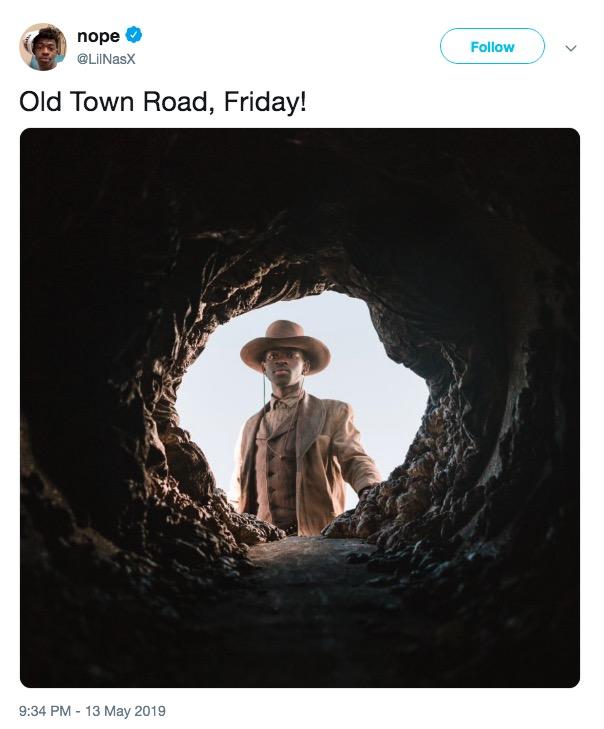 14 may star Kim Kardashian has posted its video for the track, which appeared together with a 5-year-old daughter North West. Per day video watched by 15 million times.
The value
The song Old Town Road became the new anthem of all cowboys, horse lovers, and just cool guys. The track put on a variety of commercials, most often associated with cowboy themes. Often in these commercials featured the phrase "yee yee" is something like Russian cry of "but" who shout the horses.
See also
Gallery
A day in the life of Ms. Merlette…
🍎👩🏽🏫🔥 #MyClassHasBarsss #TurntUpTuesday #ThisIsOURJam #WeKILTOurStateTest #ThirdGradeShawty #YoFavoriteTeacher pic.twitter.com/X7jQ4s1y2p

— Jasmine A. Merlette (@futuredrjas) May 1, 2019
Who doesn't love some Lil Nas X Old Town Road mashed into a #GameofThrones video starring #Arya 🔥🔥🔥

— Sports ON Tap (@SONTHighlights) May 14, 2019