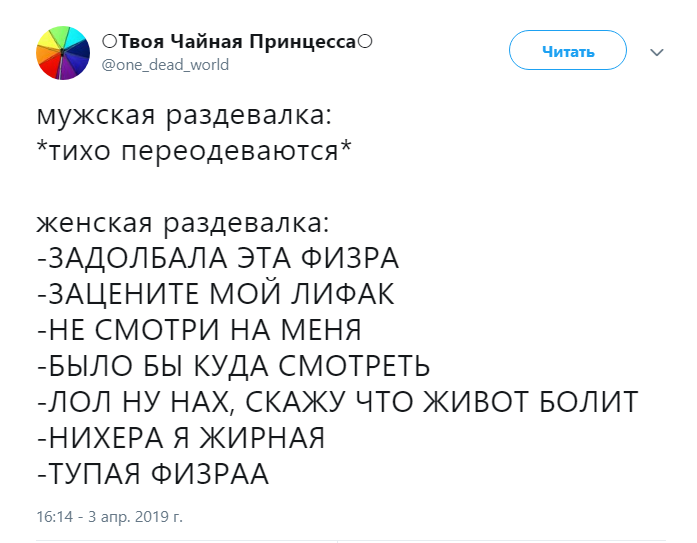 Women's locker room men's locker room is a text meme, which compares the behaviour of boys and girls in the locker room. In the description of the women's locker room featured the typical stereotypes about girls — the desire to talk, willingness to lend a friend your stuff, etc.
Origin
3 April 2019 wearer Twitter @one_dead_world wrote the first post in the form of comparison of men's and women's locker rooms. The tweet got 7 thousand likes and retweets 803.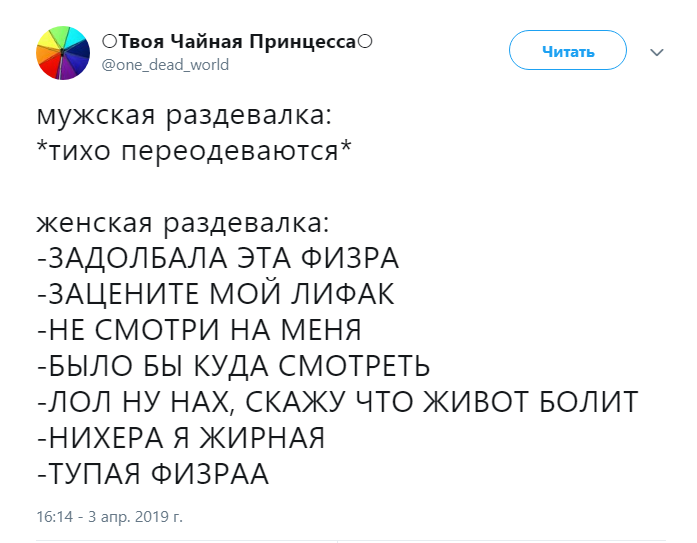 In early April, the format began to break up in the public "Vkontakte", for example, on April 7, the public "kind of stories from my friends and not just" posted this meme.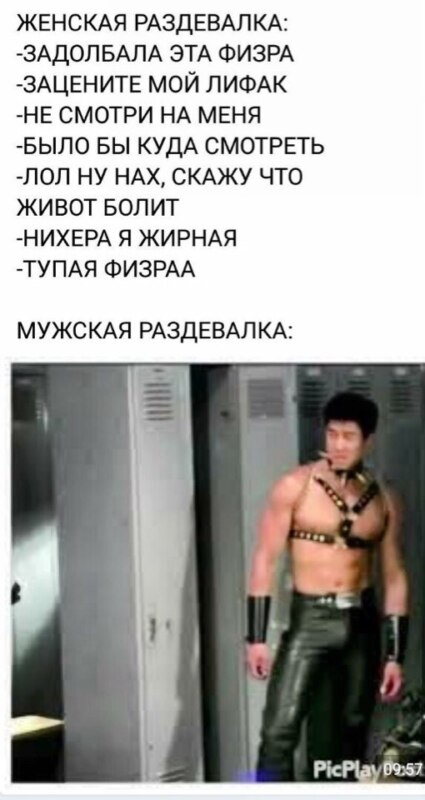 In early may on Russian meme drew the attention of English-speaking users. May 9 LukeChrome Reddit user posted an English version of the meme.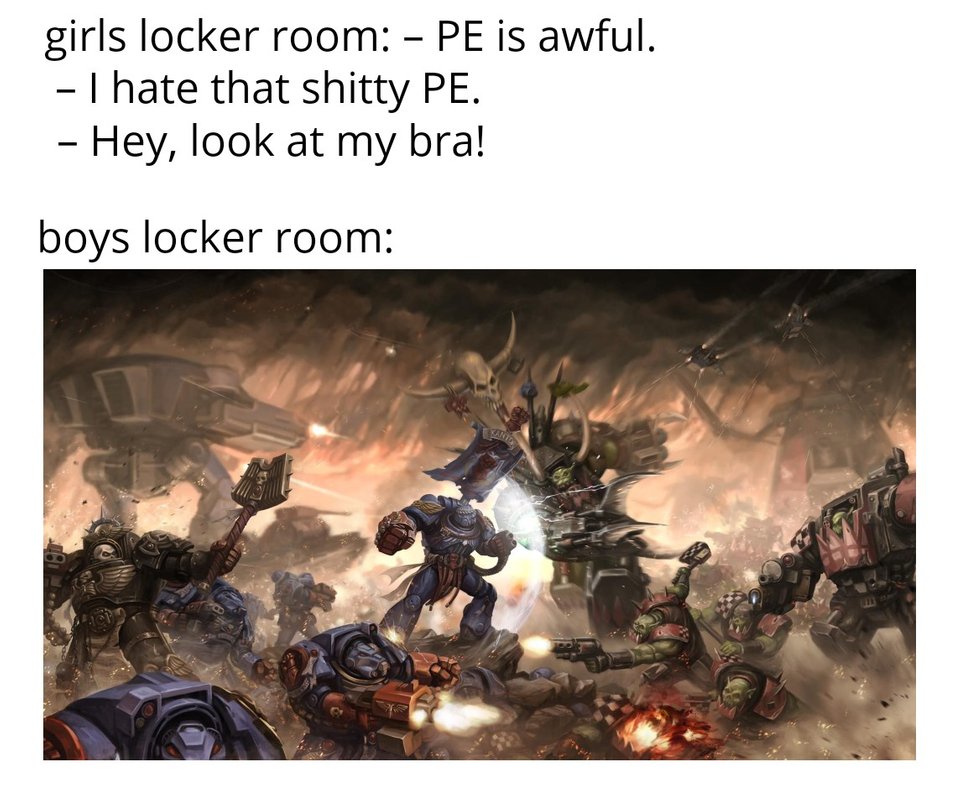 "Women's locker room — Gym it's terrible. I hate shitty gym. Hey, check out my bra!
The men's locker room: "
The format quickly spread on Reddit and by the middle of may gained massive popularity on Twitter and "Vkontakte".
The value
The meme "Women's locker room men's locker room" based on stereotypes about boys and girls. In the women's locker room supposedly going cute conversation about clothes, makeup, boys, school problems. In the men's alleged there are fights, discussions about politics, no one hesitates to go naked in front of everyone.
It is difficult to say to what extent this is true, but the topic of stereotypes about men and women well comes online, and many laugh. It is not surprising that the meme about changing rooms gained popularity.
See also
Gallery
Women's locker room: "Girls, look away for a second, I need to change my panties."

The men's locker room: pic.twitter.com/tM6uXkakIl

— St. Petersburg disgusting tweets (@epic_fair) May 12, 2019
Women's locker room:
I CAN'T STAND THIS GYM
-CHECK OUT MY LIFAC
DON'T LOOK AT ME
The men's locker room: pic.twitter.com/6H8kUzVV0I

— Revolver Dolboeb | ave emperor (@capitan_ebobo) May 12, 2019