S(he) Be(lie)ve(d) (She believed, He lied) meme about pseudo-profound and dramatic quotes about relationships, which are especially popular among teenage girls. Inextricably linked with the meme "14-year-old girl" — it is the age that girls are considered in the English-speaking mass culture, the most tearful and sensitive.
Origin
It is unknown exactly when the Internet began to laugh at 14-year-old girls and a sentence S(he) Be(lie)ve(d), which existed in children's diaries, notes and migrated to the social network. Article about the phrase appeared in the dictionary of Urban Dictionary January 1, 2010.
The user nonbiased1234 explained that the phrase means that boys deceive girls in order to achieve their goals. He also noted that this opinion is stereotypical and offensive as against men and against women.

In 2009, various Internet sources began to appear the picture with the words S(he) Be(lie)ve(d), says Know Your Meme. Even then over these pictures started laughing.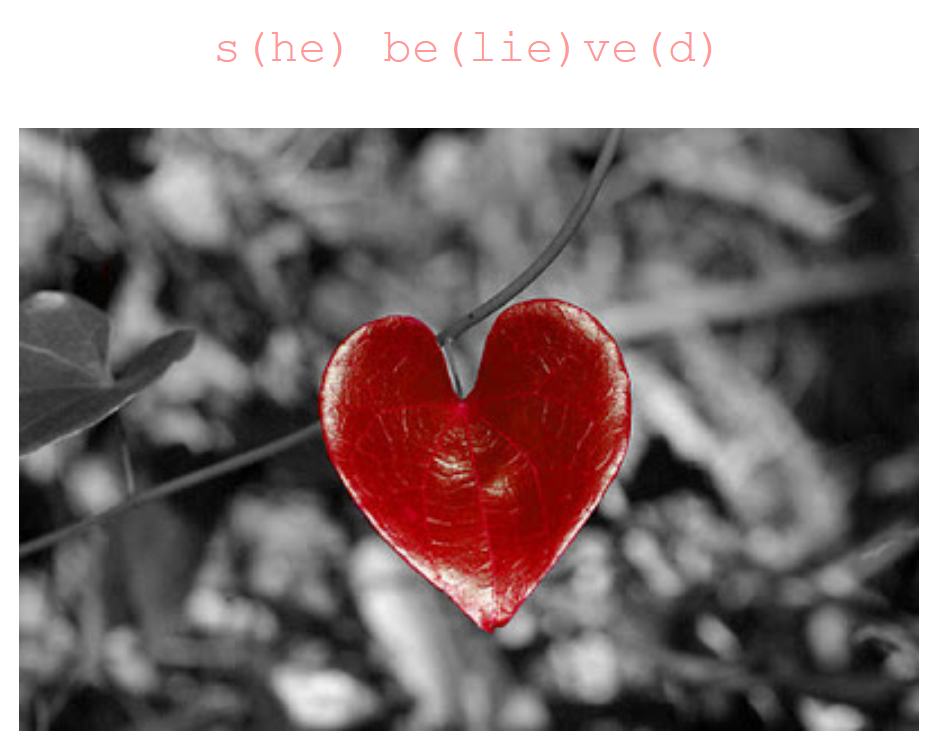 Another well-known design in which the letters in the parentheses create another expression that was the phrase S[HES] br[ok]en (It is broken, he's OK), about it in Urban Dictionary wrote on 18 March 2011.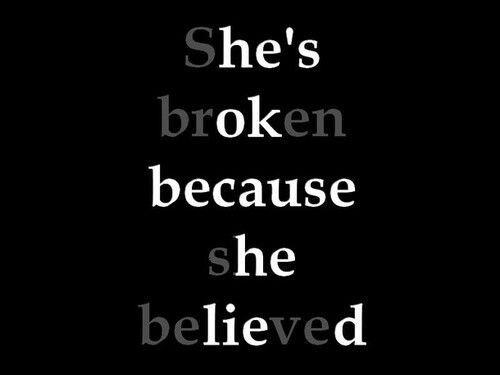 Dedicated to 14 year old girls article appeared Urban Dictionary July 5, 2011. The author described a collective image of the 14-year-old girl who says clever words whose meaning does not understand, considers himself "emo", often says "roar", wears skinny jeans and big shoes, loves robots and cartoons about spongebob.
Both meme existed separately, but in February 2018, they are United in one. It all started with a tweet user Scarlet4UrMa 11 Feb, who gained 229 thousand likes and 89 thousand retweets.
some relatable quote account in 2009: s(he) be(lie)ve(d)

my 13 yr old ass: pic.twitter.com/EfvOcNMv5a

— john (@Scarlet4UrMa) February 11, 2018
"Public citations in 2009: S[he] Be[lie]ve[d]
My 13-year-old ass:"
In March 2018 the screenshot of that tweet got on Reddit, for ease of perception S(he) Be(lie)ve(d) was reduced to Sbeve.
26 January 2019 the user ILikeMultipleThings posted on Reddit a picture of a fake correspondence with two words: S[he] Be[lie]ve[d] and Sbeve.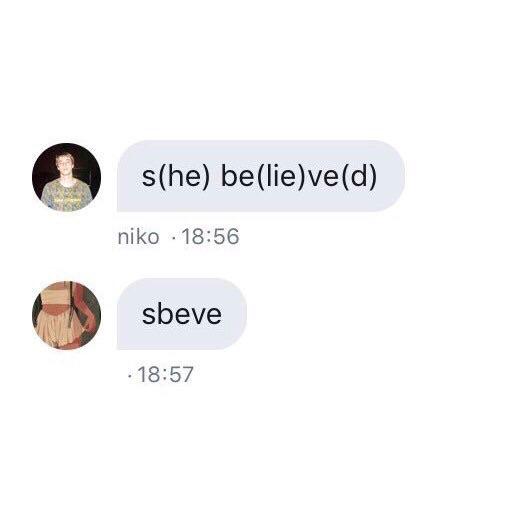 March 23, 2019, the user romanziske posted on Reddit a picture of a crying cat connecting MEM S[he] Be[lie]ve[d] and 14-year-old girls.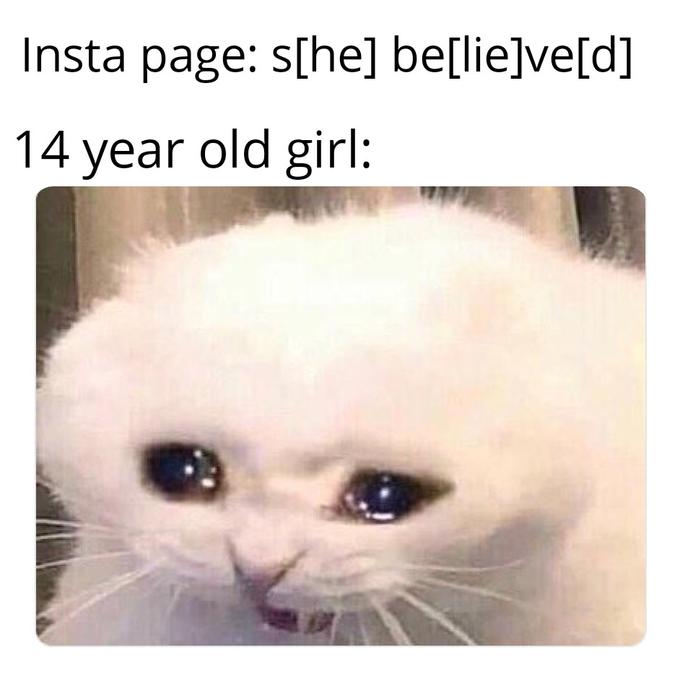 "Instagram-page: S[he] Be[lie]ve[d]
14-year-old girl:"
This meme has spread on social networks, other netizens began to make memes about 14-year-old girls who are crying over the phrase S[he] Be[lie]ve[d].
The value
The sentence S(he) Be(lie)ve(d) is decomposed into two: She Believed and He lied (She believed, He lied), and shows the tragedy of a girl cheated lover. Same with the phrase S[HES] br[ok]en (It is broken, he's OK). Often they combine into one.
Such inscriptions were often found in the English-speaking public with "profound" quotes and pictures that were fashionable in the second half of zero. In Russia, too, there was a trend for romantic pages for girls and boy pages with "masculine" quotes and pictures. They gave us memes about Jason Statema.
14 years — average age between 13 and 15 years when girls are in full swing of puberty, which often results in extreme emotional, the desire to appear older and like boys. At this age most likely to occur first romantic relationship and first disappointments that the girls perceive as a Grand tragedy.
The sentence S(he) Be(lie)ve(d) has become the symbol of this sensitive adolescence and first love experiences. With its help in the network making fun of a sensitive teenage girls with PICC, which someone crying. S(he) Be(lie)ve(d) reduce to Sbeve, leaving only the letters outside the brackets, to emphasize the absurdity of such phrases.
Gallery