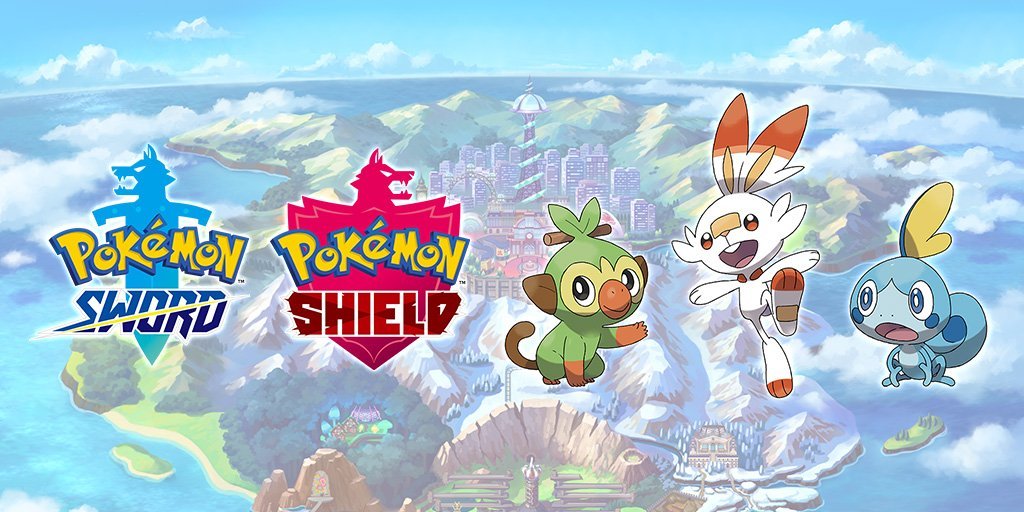 Gun Pokemon is a fictional game about pokemon with weapons, which became a meme after the announcement of the two real games from Nintendo: Pokemon Sword and Shield.
Origin
On 27 February 2019, Nintendo announces two new pokemon games: Pokemon Sword and Shield ("Sword and shield"). The games will be a pocket monsters the eighth generation. The three starter pokémon have already announced: it is Grookey, Scorbunny and Sobble.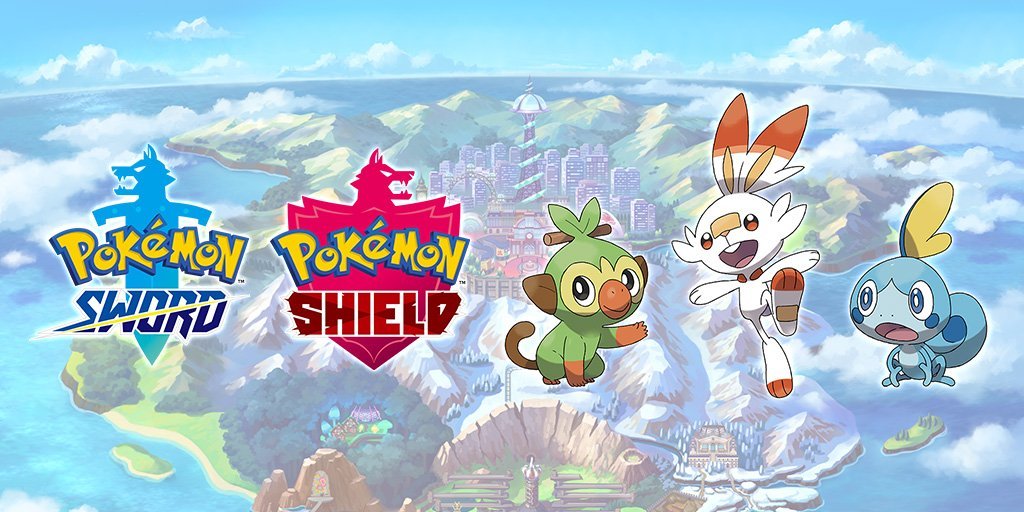 Fans were enthusiastic about the news, and the new pokemon became an occasion for jokes. Against this background, there was an alternative version of the game pokemon with guns.
It all started with a tweet by user @Sir5000, which provided a realistic the logo of a nonexistent game. The post has gained over 50 thousand likes.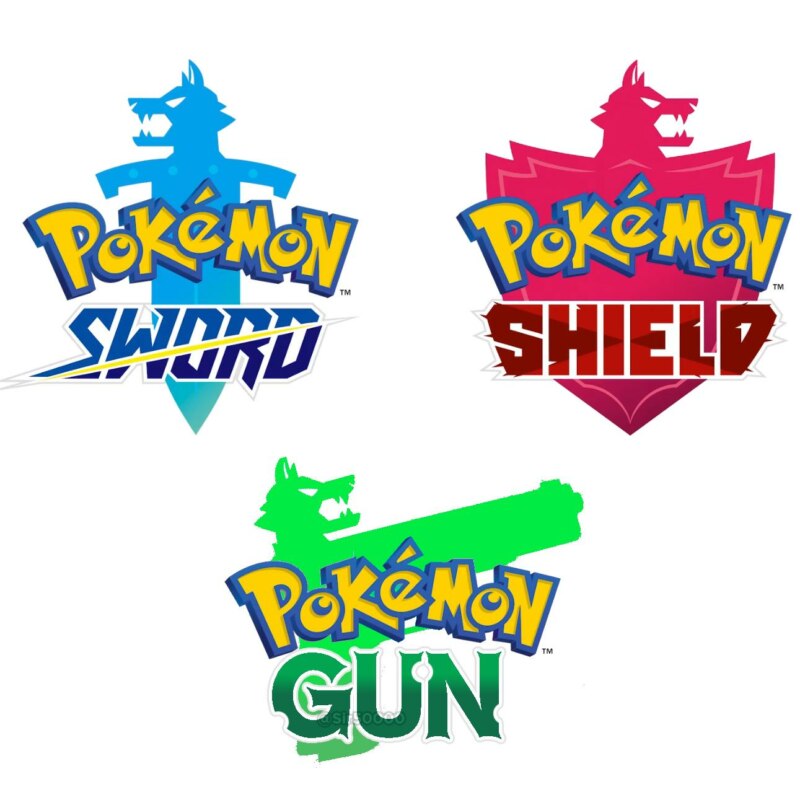 Follow @Sir5000 many fans of the game started to make jokes about pokemon with guns. Came arts with starters of Sword and Shield wielding guns. According to tradition, on YouTube began to appear and trailers of non-existent games.
[embedded content]
The joke has gone too far, and many users even believe that Pokemon Gun really announced. The Mexican newspaper, La Voz published an article about the game, illustrating her comic art. The screenshot was shared by Twitter user Cin Ceja.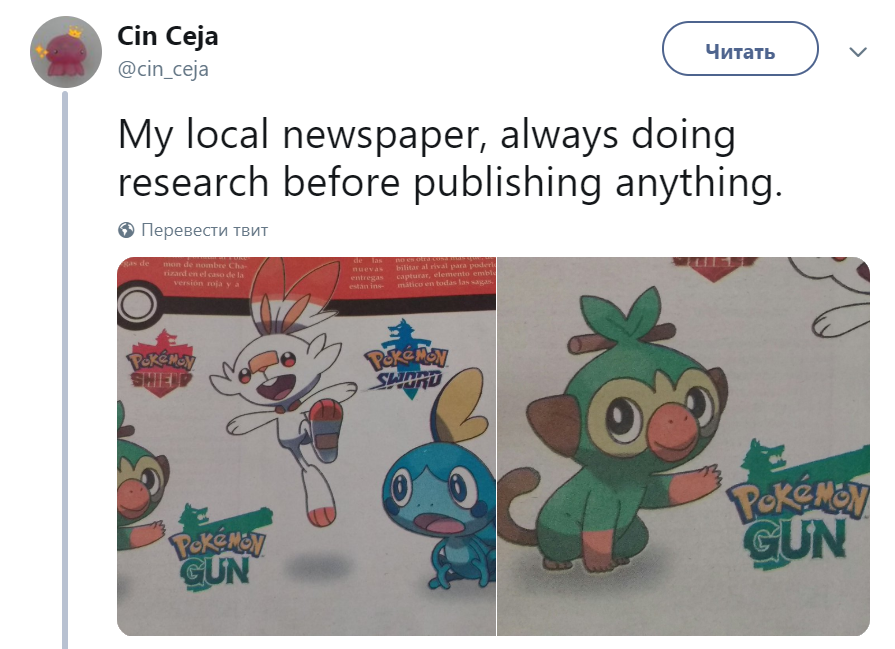 My local newspaper always check the facts before publishing
The value
Meme Pokemon Gun — parody existing games. A lot of attention to him has caused a ton of jokes, including a fantasy about playing with your pokemon and pistols. Sometimes these memes are created for the purpose of trolling those who are not aware of the details. It happened with a Mexican newspaper.
See also
Gallery