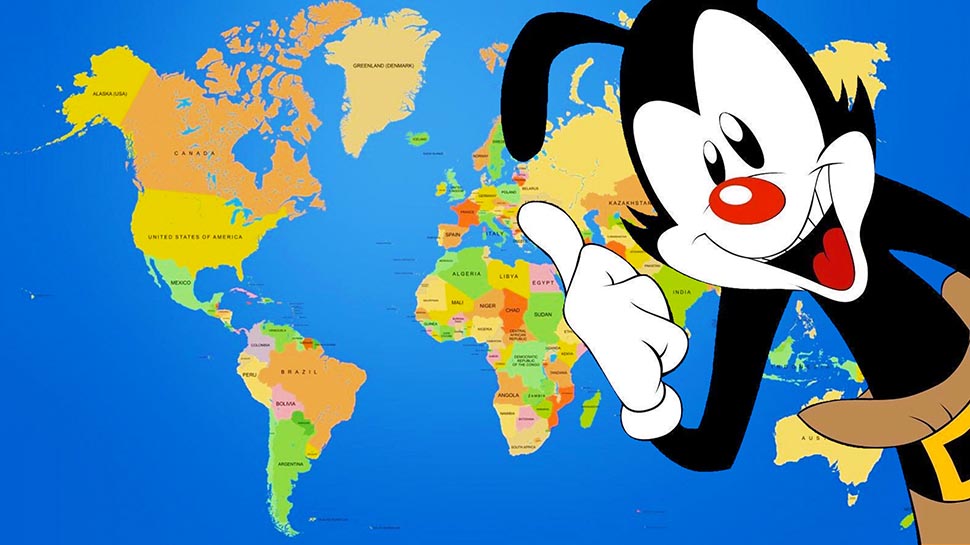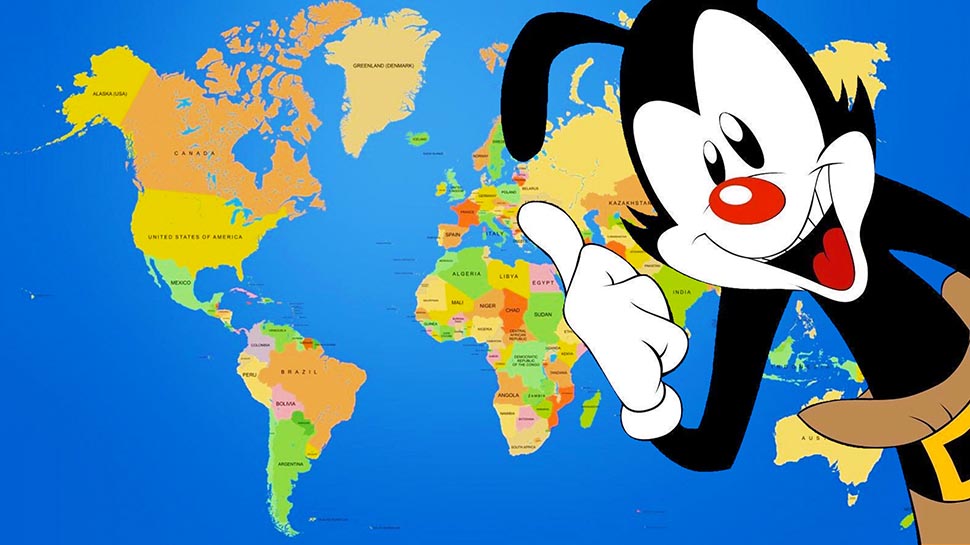 Yakko»s World (yakko's World) — this song, performed by the character yakko from the television show «Naughty animations» (Animaniacs), in which he lists almost every country in the world that existed in 1993. About this (probably the most famous of the «Animalic») the song is remembered online, creating on its basis a lot of remixes.
Origin
The premiere of the song «yakko's World» took place in the second series the first season of «Naughty animalic», which was broadcast on 14 September 1993. The song was taken as the motif of the «Jarabe Tapatío» is a traditional Mexican folk song, more known as the Mexican hat dance.
[embedded content]
The song was uploaded to YouTube 14 Jul 2010 a user by the nickname 1989rickman. The video attracted more than 8 million views.
The Russian version of this song was uploaded to YouTube may 13, 2011 user under the name Alexandr.
[embedded content]
The song was carefully dismantled by network users because of the many inaccuracies, among which is noticeable as the missing or incorrect names of countries, and is simply incorrectly named state.
25 Jun 2017 user under the name The Nerdist uploaded a video with actor Rob Paulsen, who voiced yakko character.
[embedded content]
This time Rob sang «yakko World» in the light of modernity. In the text we have added a couple of lines that cover the inaccuracies of the original.
27 Feb 2018 user under the name Deuterium»s Other Channel has uploaded to YouTube an edited version of the song, in which he pointed out all the inaccuracies.
[embedded content]
Was soon loaded version with other characters performing the song. One of those is the version with the singing of Kim Jong-UN, which gathered almost 3 million views.
[embedded content]
The value
The character yakko in his song made a number of errors associated with names of countries and their borders. Even given the fact that his song was performed in 1993, and a lot in all that time has changed, toon, yakko still sees the world not the way it is. And this has led to the indignation of the users of the network, which began as earnestly and with a sense of humor to correct and show all errors by creating lots of videos on this topic.
Gallery
Yakko about the situation in 1943
[embedded content]
Yakko and countries without McDonald's
[embedded content]
Yakko and «only the good of the country»
[embedded content]