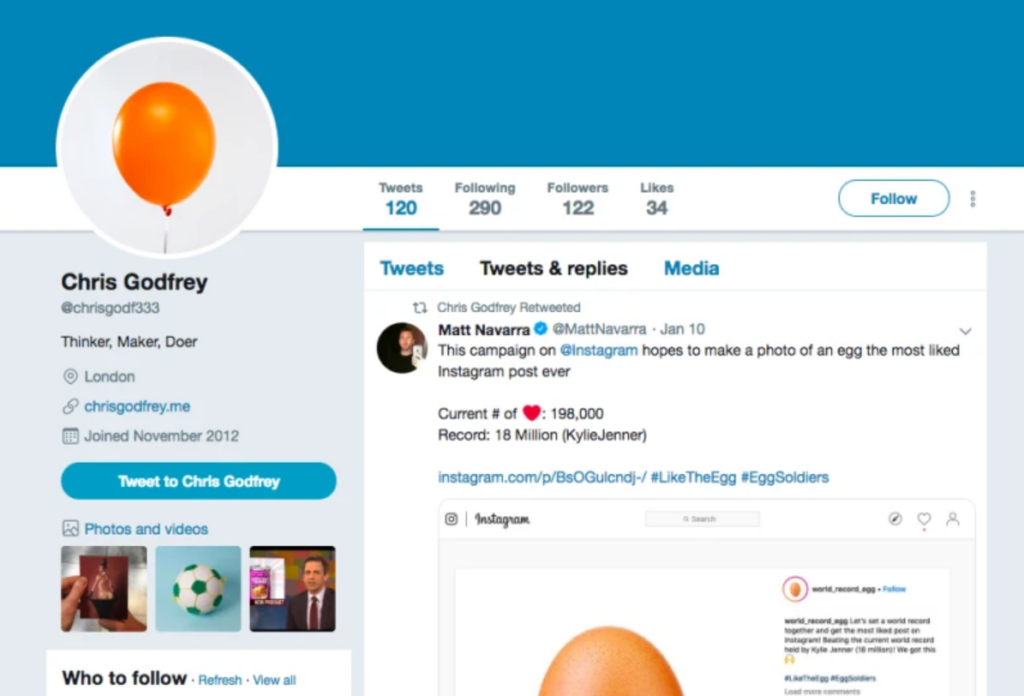 Disclosed the identity of the Creator of the instagram account World Record Egg photo eggs, which won the largest number of likes. Chris Godfrey, an employee of the advertising Agency The&Partnership from London.
The name of the Creator of the acclaimed eggs reported Buzzfeed. In early January, Chris was one of the first mentioned account @World_record_egg in his Twitter. It was just a retweet of someone else's record, but reporters it was enough to get to the truth.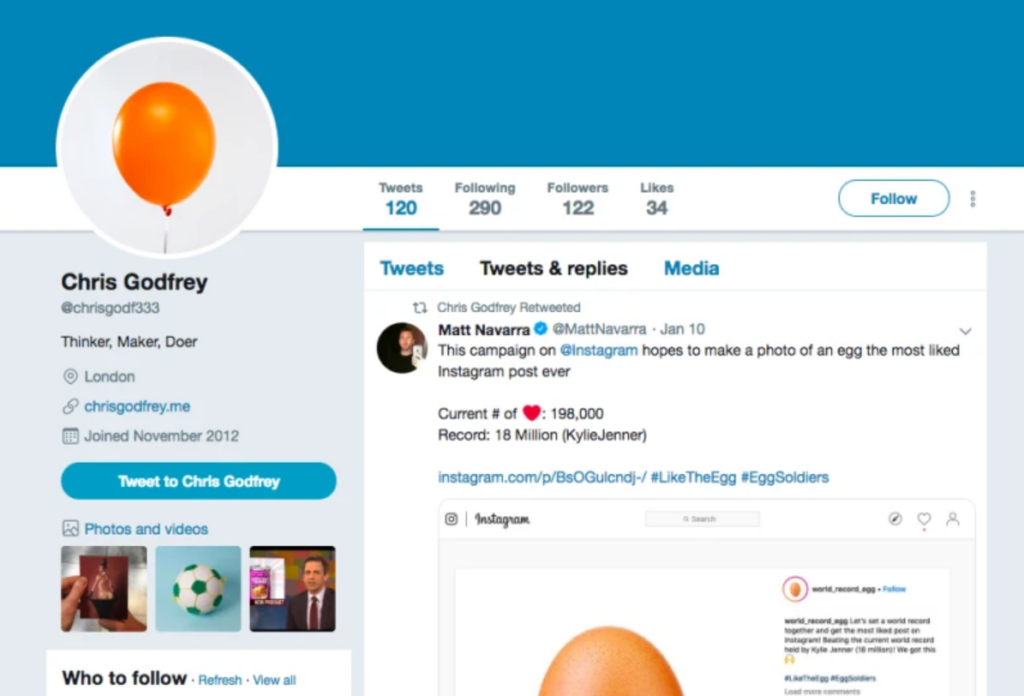 So, 10 January Chris Godfrey retweeted recording media consultant Matt Navarra. When Buzzfeed turned to Navarre for comment, he neither confirmed nor denied its involvement in the campaign with the egg. Most interesting is that a few days Godfrey has deleted his Twitter account.
On the same day with Buzzfeed contacted Alex Mika, Director of another London Agency. Alex mentioned in a conversation «my friend Chris», who supposedly is the Creator of the instagram account. Reporters figured out that Chris and Alex are friends on Facebook. But Alex also confirmed that we are talking about Godfrey.
However, Twitter Miku there are numerous mentions of eggs record. For example, he spoke to model Chrissy Teigen to spread the link to the instagram account.

All I can say is that it all started as something funny. No one thought that happens this story
Alex Mika
The Director of the Agency The&Partnership Christian Hinchcliff confirmed that Godfrey is working on it. But he said that the Agency has nothing to do with the egg. However, other employees of The&Partnership in social networks also actively discussed the story of the egg, and strongly whirled.
Buzzfeed writes that it is still not clear if the account with the egg was created for fun or as a specific marketing project.
A few hours after the release notes of Godfrey with egg confirmed the website Mashable. Their material was clearly stated: account invented and hyped Chris Godfrey. Mashable knew about this earlier, but could not disclose the name.
Investigation Mashable a few weeks ago has led to the fact that Godfrey — Creator of the eggs. But we kept this story a secret, because Godfrey was asked not to publish his name. Today, before the Superbowl, BuzzFeed published an article that identified Godfrey, confirming the details of our report.
Mashable
By the way, after notes, Buzzfeed, and Mashable have been published, some of them mentioned in person hinted that it was true. Tweets that Miku and Navarre: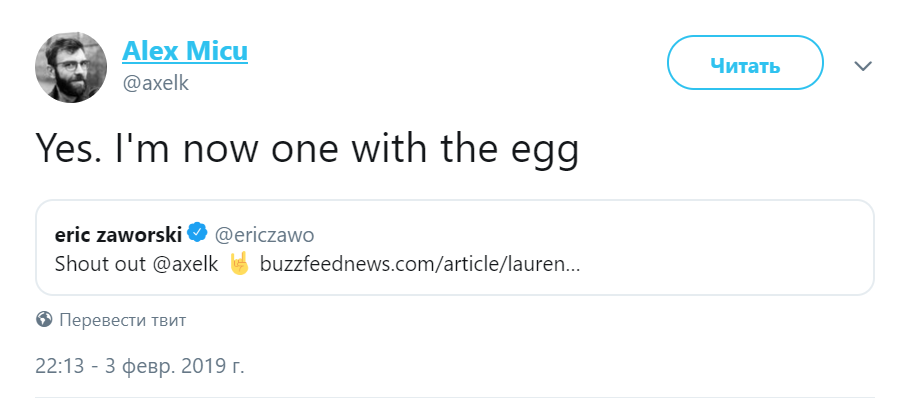 Recall that on 2 February record egg finally cracked. From it «hatched» the is service Hulu, timed to the super bowl.
See also