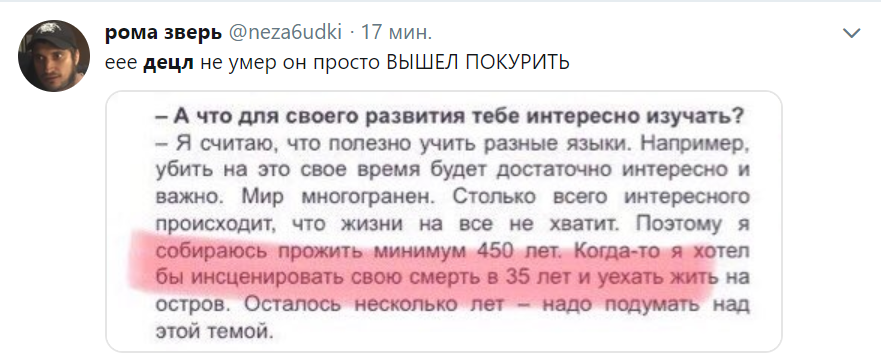 On the morning of 3 February it became known about the death of Cyril Tolmatsky, better known as Decl. The rapper died after a speech in Izhevsk, his heart stopped.
The news, first reported by father Alexander decl Tolmatsky. Then she confirmed concert Director musician.
He died at age 35. This fact has caused many to question his death. The fact that in 2015, Kirill gave an interview to Voronezh news Agency. In this interview the rapper admitted that he would like to live 450 years. He stated that he would like to "fake his own death at age 35, and go to live on the island."

These lines shocked users of social networks. A screenshot from an old interview went viral. Users write that they do not believe in the death of an idol.
Fantasies about life on the island is not random. In 2003 He participated in the reality show "Last hero".