World Record Egg's instagram account published a new picture. Two weeks ago, the egg began to crack, and everyone thought that someone would hatch from it. But that did not happen. Today new post revealed advertisement of streaming service Hulu.
On February 2th the @world_record_egg account published a new, fifth photo. New post revealed football laces on the shell as Hulu pushed its live sports subscription.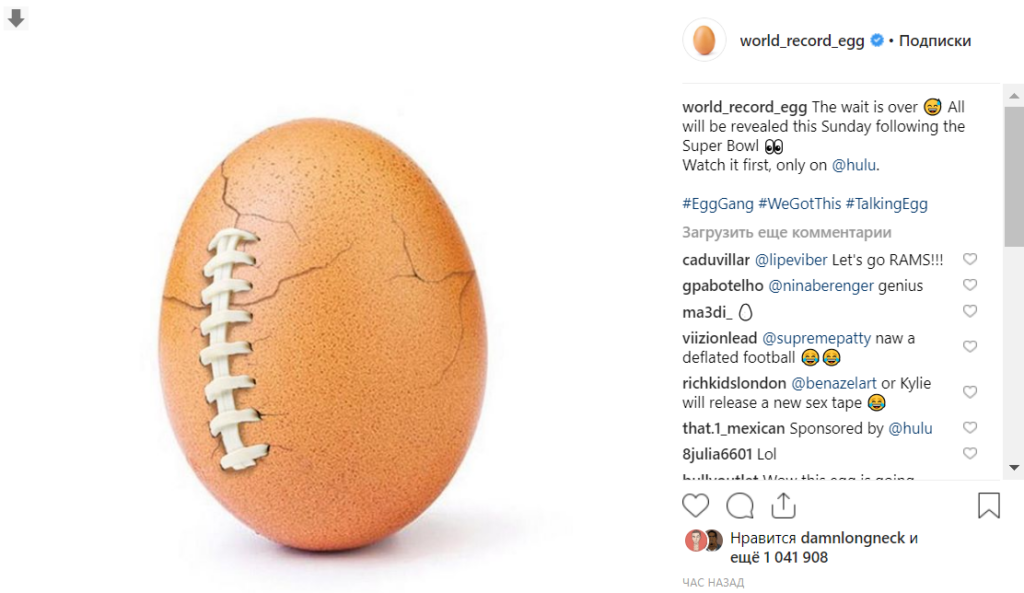 Post caption:
The wait is over 😅 All will be revealed this Sunday following the Super Bowl 👀
Watch it first, only on @hulu.
Yes, the world record egg advertised the Hulu streaming service, which is considered one of Netflix»s competitors. As stated in post, the details of the story will be revealed during the Super Bowl.
Hulu social networks also have references to the collaboration. On the instagram account of the service appeared the caption: Get crackin'. On Hulu' appeared Twitter post with the hashtag #EggGang.