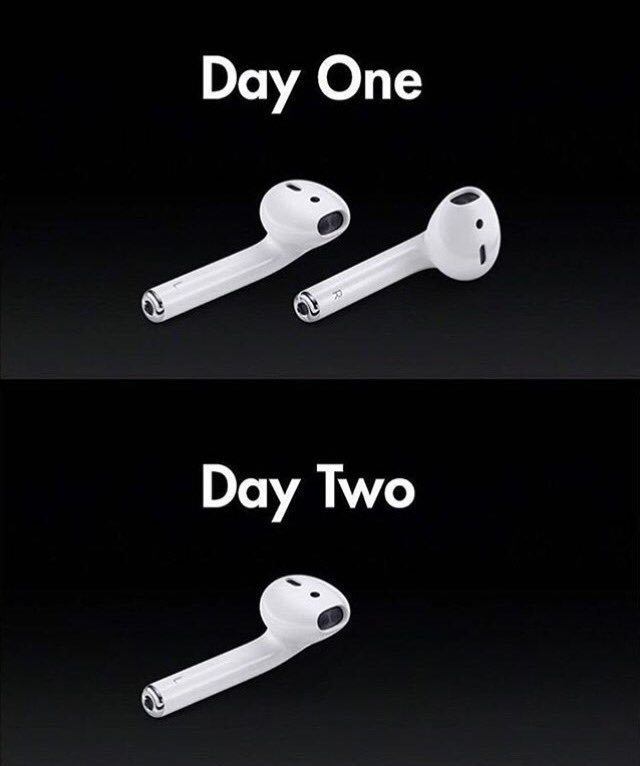 AirPods series of jokes about wireless headphones from Apple AirPods and their owners. Immediately after the presentation in 2016, people joked that these headphones are very easy to lose. In 2018, the users began to joke about what AirPods can afford only rich people or people who are willing to save at all and go on bread and water.
Origin
7 September 2016 held a presentation of the iPhone 7, the first Apple smartphone without a headphone Jack. Included with the phone were the headphones that are inserted into the charging receptacle. But for a fee you could buy AirPods wireless headphones.
[embedded content]
Immediately after the presentation the Internet went jokes about the fact that these headphones are really easy to lose, despite the fact that their storage has been a special case.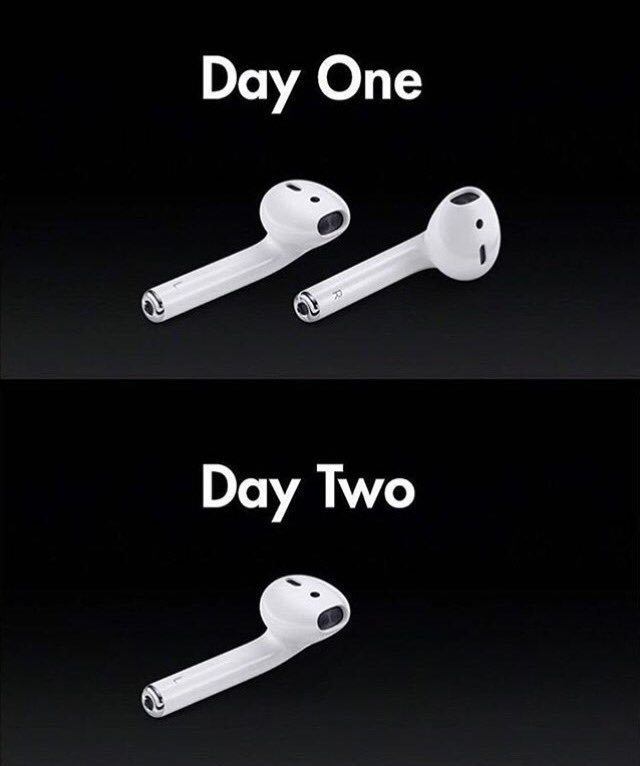 "The first day. Day two"
But AirPods have become very popular and people continue to buy them. Now in Russia they are 13 490 rubles. Not surprisingly, these earphones from Apple became a attribute of wealth, to take pride and boast. 26 September 2018 on this topic was a joke the lady Twitter @camosweg.

"I'm going across campus. People with AirPods: Yes, I'm RICH"
In November 2018, it became clear that the AirPods is a very welcome gift for Christmas and New year. Around the world it has become very difficult to buy on the eve of holidays, as demand exceeds supply. In this regard jokes about Apple wireless headphones, wealth and show-off have spread on Twitter. 9 Nov user @GrantCantEven added AirPods to the photo of Miley Cyrus.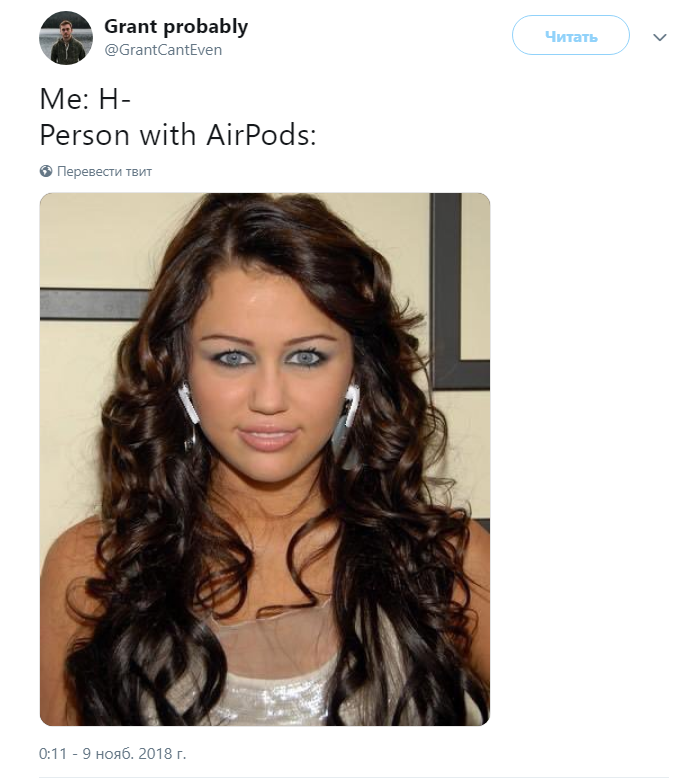 "Ya Man with AirPods:"
On 21 November, his idea was copied user @CandaceTheAngel. November 27, theme with privatecommunity AirPods continued user @VonDeNiro.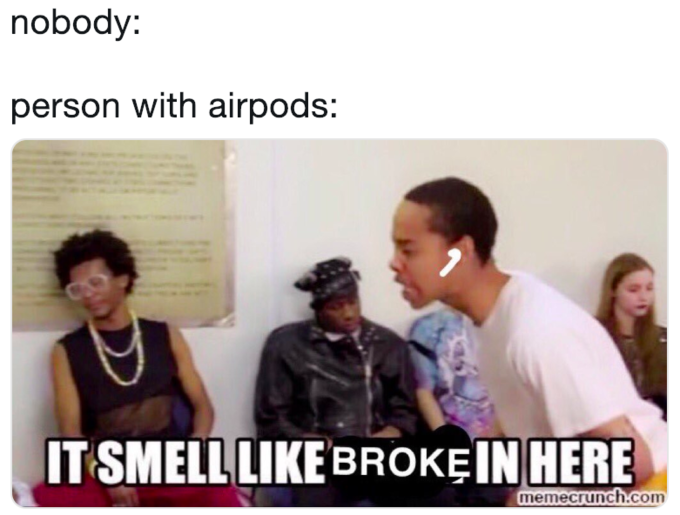 "No. People with AirPods: it smells nischebrodstvom"
Jokes about Airpods as a sign of wealth and of belonging to a special caste continued to spread in November and December of 2018 on Twitter and instagram.
The value
First Airpods became a meme because of its alleged inconvenience — many people were convinced that wireless earbuds will be permanently lost and people just won't buy them. But everything turned out Vice versa — Airpods have become very popular, especially as a gift for Christmas and the New year is 2018.
People began to sneer at the owners of expensive wireless headphones, believing their fans to boast and demonstrate their financial situation. Also kidding about the poor wanting to buy Airpods who are willing to starve for the sake of the coveted gadget.
See also
Gallery