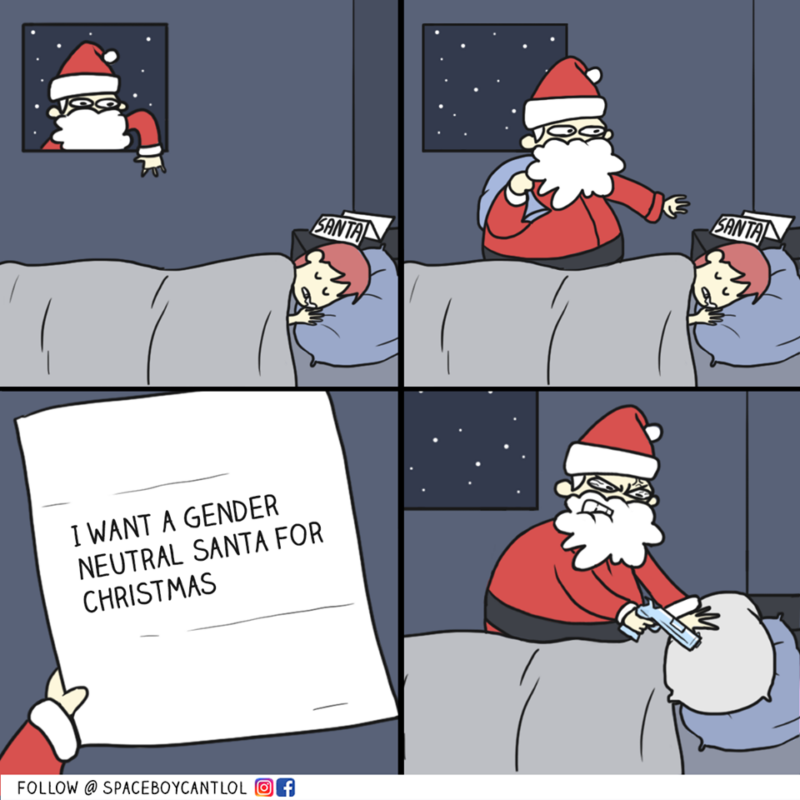 A letter to Santa Claus (Letter to the Murderous Santa, Santa kills the boy) is a meme based comics in which Santa Claus reads a letter to the sleeping boy and was going to kill him.
Origin
The original comic 19 December 2018 published in his Facebook artist spaceboycantlol. In the story, Santa Claus climbs through the window into the room to the sleeping boy. Next is a letter with a wish on Christmas gift. Santa reads it and is disappointed. On the last frame of the angry grandpa is applied to the face of the child's pillow and puts her gun, intending to kill.
The original letter from the boy contained the following text:
I want a gender neutral Santa for Christmas ("I want gender equality for Santa on Christmas").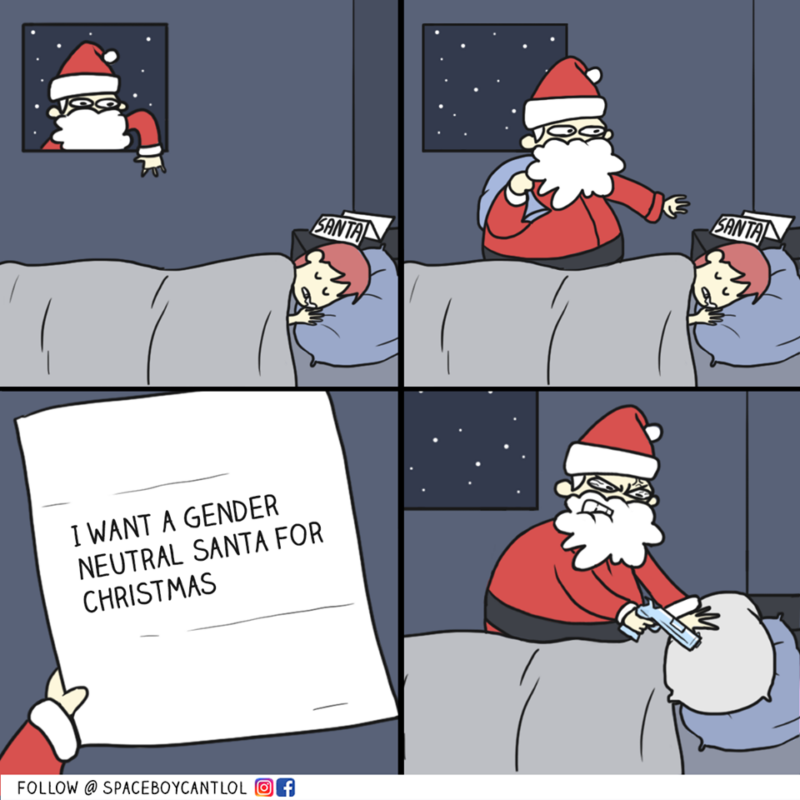 The next day the comic was turned into a four-panel meme. A Reddit user posted in r/memes picture, where the letter modified the text. "I want button "about" disappeared, because if I genuinely like a post, I still will not vote for him".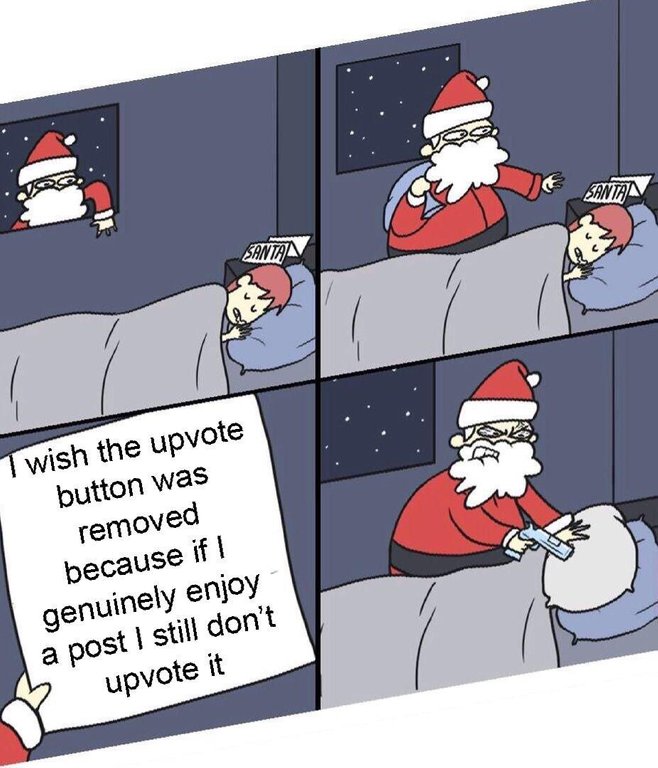 Within a few days meme like this spread on Reddit and other entertainment sites. On the eve of Christmas on December 25 translated versions appeared in the Russian public. One of the first published adaptation community "Eaglet".
The value
Meme Santa, an angry letter from the boy, of course, timed to the new year holidays. But the situation which it illustrates, quite ordinary. As a rule, the comic remains the same everything except the text of the letter. There are placed all the most irritating and infuriating, what can a child wish. It displays a Santa, and he decides to murder.
Template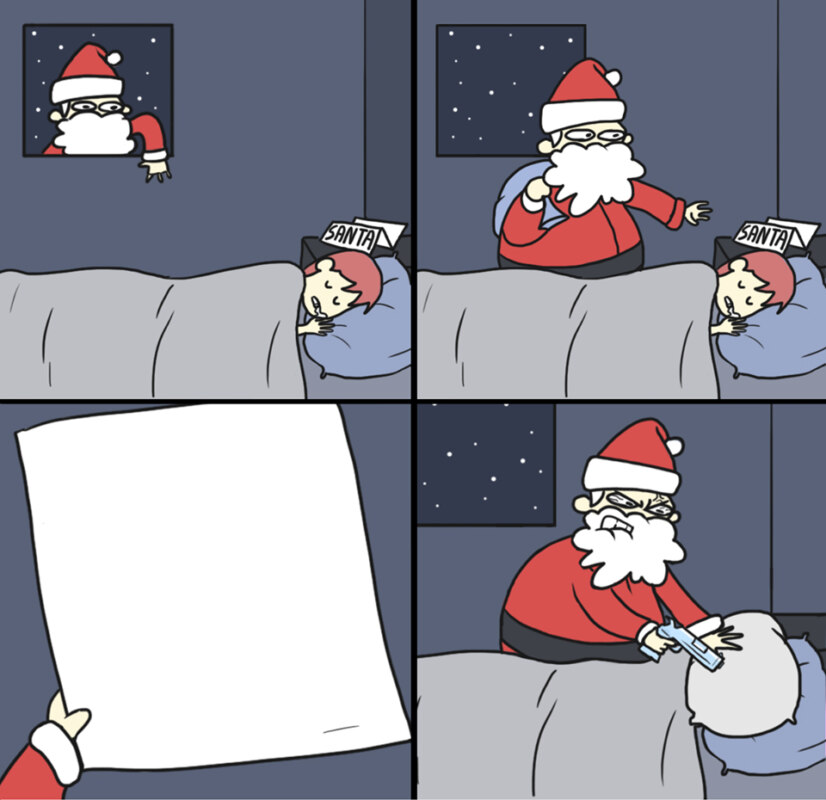 Gallery